Program Description
Carve your path in a rapidly-changing media world, where creating and communicating meaningful and effective ideas is paramount. You'll benefit from frequent industry contact and expert tutors, preparing you for a range of careers in communication design.
Introduction
Develop an individual critical voice in communication design with this transformative, 45-week studio-based course. You'll keep your learning current by engaging with projects and insights supplied by leading global 'provocateurs', including writers, scientists, artists, curators and designers. You'll also look into the political, cultural and ethical contexts facing modern design and culture. This creates a rich space for interdisciplinary collaboration, and through our international, multi-disciplinary cohort of students, leads to new connections and ideas at the boundaries between research and creative practice.
What we're looking for
We aim to recruit a global and interdisciplinary mix of students in every year group. Most will hold first degrees in traditional entry areas like graphic design, visual communication, illustration, and interaction design. Others may come with particular professional experience, or from broader areas of art practice, media, performance, or sciences - where the subject interest can be clearly identified.
What our graduates do
Communication design is a broad field of study, and your career choices will depend on your own personal project focus. These can include graphic design, branding, service design, exhibition design, UX design, criticism and writing, teaching, research and PhD study. You can also enter related fields like television, advertising, and the heritage and cultural sectors.
What you'll learn
You'll go on a progressive learning journey via three study blocks: Deconstruction, Reconstruction, and Reinvention. This format allows you to unpack your existing skills and interests, and learn to answer complex communications problems by considering global issues and experimental approaches. You'll then explore new insights and build towards your final MA project.
Study block one: Deconstruction

Process
Drawing on global, experiential and experimental insights, you'll examine different components of the design process, and how they can support and enhance your practice.
Intersections
You'll explore sustainability, ethics, human interaction, and how design for social change can inspire new thinking.
Boundaries
Drawing on critical design theory and catalysts, this module allows for a more radical approach to creative practise - exploring the relationship between interdisciplinary research and making at the edges of contemporary design.
Study block two: Reconstruction



Curate and build
You'll explore the increasing complexity of data in contemporary design problems - part of our evolving and accelerating consumer, technological and cultural landscape - and learn how meaning can be curated and revealed.
Compete
You'll engage in competitive projects set by external bodies and build professional skills relevant to your individual design development, such as publishing, presentations, funding, production and intellectual property.
Study block three: Reinvention

MA project
This module allows you to realise your final major project in a largely self-directed semester, bringing together practice, theory and an evaluation phase at a key industry or cultural event.
The modules above are those being studied by our students or proposed new ones. Programme structures and modules can change as part of our curriculum enhancement and review processes. If a certain module is important to you, please discuss it with the course leader.
How you'll learn
Based in the vibrant studio culture of our multi-million pound School of Communication, you'll take on project work and competition briefs, and attend lectures and seminars from award-winning studios and professionals.
Falmouth's network of alumni and reputation connects us to many of the country's leading consultancies and agencies, providing insights and reflections on various cultures and models of practice. We run study visits to studios in London and potentially abroad, which may be arranged around conferences and design festivals like the Breda Graphic Design Festival in the Netherlands.
Provocation is a continuous theme and a unique aspect of the course's design. Our annually selected provocateurs contribute through seminar sessions, critiques, lectures and project work. These include leading figures from design and the broader arts fields and international and award-winning studios who set up debate around the similarities and differences in global practice. They also include interdisciplinary practitioners, such as writers, musicians, architects, artists and scientists, who explore process, collaboration and the origin of ideas.
Assessment methods
Individual project briefs

Design research journal

Essay

Individual and group presentations

Critical review or business plan
Staff
You'll be guided and supported by industry professionals with decades of experience teaching and working for leading studios, international clients, and arts and cultural organisations.
We also host regular lectures and sessions from award-winning designers, practitioners and agencies, such as Pentagram, AKQA, 6D-K, Brighten the Corners, Visual Editions, Åbäke, Haller Brun and Grey.
Facilities
Dedicated MA studio space.

Negotiated use of other facilities such as 3D printing, prototyping, film, photographic, textiles and product design studios.

Digital printing facilities, Risograph machine, woodblock printing and presses, workshop, and negotiated access to screen-printing studios.

Lecture theatres, design lab, break out spaces and meeting rooms.

Apple suite, with Adobe CS and a full collection of Monotype typefaces.

Extensive library facilities and digital collections.
How to apply
Entry requirements

We welcome applications from those with relevant equivalent Level 6 qualifications, or relevant equivalent experience, and a demonstrable interest in the subject.
We'll also welcome your application if you have formal or 'certified' learning (such as training courses not run by universities or colleges) and learning from work experience or self-study. This is called Accreditation of Prior Learning (APEL) and should have been gained within the last five years, and be equivalent to the learning outcomes of our minimum entry qualifications.
APEL applicants using the experience to apply should note there is a £200 application fee for entry with advanced standing or with exemption from specific modules or credit.
Language requirements

If English isn't your first language, you'll need to demonstrate English language skills that are sufficiently developed for successful completion of your studies. We accept a range of recognised English language qualifications that are equivalent to the International English Language Testing System (IELTS) Academic minimum score of 6.5 overall, with a minimum of 6.0 in Reading, Writing, Speaking and Listening.
International applicants who require a Tier 4 student visa to study in the UK must take an approved Secure English Language Test (SELT) to fulfil government visa requirements or have a recognised language test approved and vouched for by the University. Our Admissions team can help with any questions you may have about study visas or suitable language tests.
Tuition fees 2020-21
£8,500 - full-time UK/EU (£250 acceptance fee payable. This is deducted from tuition fees).

£16,000 - full-time international (acceptance fee up to £1,000 payable, dependent on nationality. This is deducted from tuition fees).
Tuition fees are set annually and are subject to review each year. The University may, therefore, raise tuition fees in the second or subsequent years of a course, in line with inflation and/or the maximum permitted by law or Government policy. Students will be notified of any changes as soon as possible.
Last updated May 2020
About the School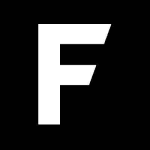 Established in 1902 as Falmouth School of Art, it has grown over a century to become a digital innovation hub. Today, its portfolio of undergraduate and postgraduate courses represents the breadth of ... Read More
Established in 1902 as Falmouth School of Art, it has grown over a century to become a digital innovation hub. Today, its portfolio of undergraduate and postgraduate courses represents the breadth of the Creative Industries, the fastest growing sector in the UK economy. Now, as we face the fourth industrial revolution; as technology provides great opportunities as well as challenges, it's clear that Falmouth's specialisms of creative innovation; creative thinking, problem-solving, communication and storytelling, will be key to future economic and cultural success both at a local and global level.
Read less