Program Description
The MA in Communication Design program approaches business communication as a synthesis of economic and artistic dimensions. You'll develop your expertise in both dimensions during this two-year program.
You'll gain a solid background in integrated marketing communications, a field that combines traditional forms of marketing with new digital communications technologies. You'll improve your proficiency in analog graphic design as well as the latest computer graphics programs. You'll also have the chance to cultivate your skills in a rich variety of design production tools, including photography, Web design, digital video, and integrated new media. Alongside this expressive work, you will study the fundamentals of brand design, advertising, and journalistic writing to broaden your knowledge of the business side of the profession.
In project work with companies, you'll practice the strategies you need to independently undertake all phases of complex communication projects, including art direction, project management, design, execution, and presentation. And you'll develop a greater awareness of the sociological and ethical implications of the communications you create.
The MA in Communication Design program is recognized by the Italian Ministry of Education, Universities, and Research (MIUR) as a Master of Arts degree (120 CFs).
First Year
Among the subjects:
Project Management I, Computer Graphics, Project Methodology, Design Management, Integrated Marketing Communication, Ethics of Communication, Graphic Design, Photography, and Web Design
Second Year
Among the subjects:
Project Management II, Brand Design, Art Direction, Advertising, Sociology of Communication, Fundamentals of Journalism, Digital Video, and Integrated New Medi
Study Abroad Opportunities
Through exchange programs, NABA's International Office encourages and supports students wishing to study abroad.
The office promotes educational experiences at numerous prestigious international partner universities worldwide. Thanks to this vast international network, students at NABA are able to spend periods of study abroad, enriching their educational curriculum and laying the groundwork for increasingly international future careers.
International study opportunities are mainly provided as part of the Erasmus+ project promoted by the European Commission, the International Exchange Program for destinations outside of Europe, the Semester Abroad Program at the Galileo Global Education and short summer courses.
NABA counts more than 50 cooperation agreements with European academies and universities through the Erasmus+ Programme; the Academy also counts more than 20 international cooperation agreements with several universities outside Europe.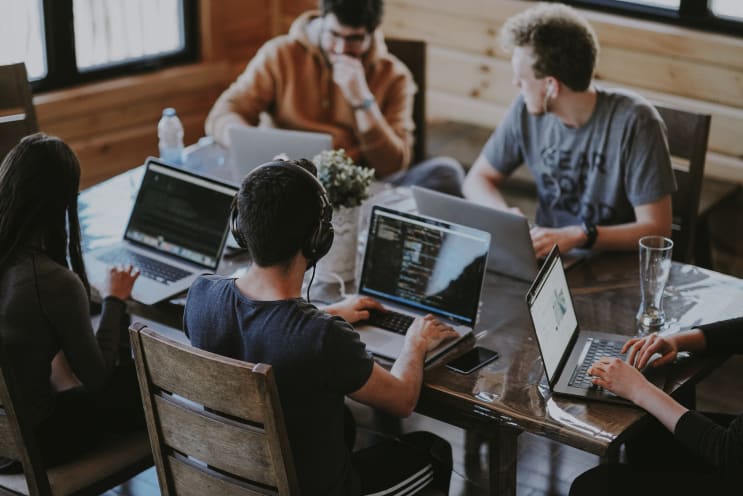 Annie Spratt / Unsplash
Professional Perspectives
Graduates can employ the theoretical and technical knowledge they gain during the program within a wide variety of communication contexts, especially those characterized by complex design problems. Graduates of this program will have the skills to launch a career as a:
Communication designer.
Marketing professional within studios, communication agencies, companies, and multimedia production agencies.
Placement
NABA's Career Service helps students and graduates identify and apply for internships and staff positions with prospective employers. 89% of NABA graduates find employment during the first year after graduation (data certified by Ipsos Observer regarding 2015 NABA graduates). Students also receive advice and assistance in drafting their résumés, writing job search letters, and organizing their professional portfolios.
Internships
NABA has developed strong relationships with leading companies that provide internships for NABA students, including Young & Rubican, Ogilvy & Mather, Havas Worldwide, Leagas Delaney, Edizioni Condé Nast, Independent Ideas, Milano Venture Company, Provincia di Milano, Armando Testa, Carmi e Ubertis, Publicis, Upim, Arnoldo Mondadori Editore, Editrice Abitare Segesta, Lowe Pirella, McCann Erickson, McCann Erickson Italia, Saatchi & Saatchi, Velvet, Gruppo Editoriale L'Espresso, Il Sole 24 Ore, Lumen, Monster Italia, Publikompass, Comune di Milano, Harrods, Jannuzzi Smith, Emergency, Berlucchi Service, Leo Burnett, Giangiacomo Feltrinelli Editore, TBWA Italia, J. Walter Thompson, and Hearst Magazines.
Companies
The MA in Communication Design cooperates or has cooperated with: Art Directors Club Italiano, Berlucchi, CosmoProf, Diesel, Ferrero, Fiera Milano International, Good 50x70 Association, Jacuzzi, Leo Burnett, Martini, McCann Erickson, Procter & Gamble, Regione Lombardia, Roberta di Camerino, SCF, Smartbox, and Start Milano.
Last updated Mar 2020
About the School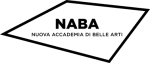 NABA, Nuova Accademia di Belle Arti, is an internationally renowned art and design academy. Founded in 1980, NABA is the largest private art academy in Italy. It offers bachelor's and master's degree ... Read More
NABA, Nuova Accademia di Belle Arti, is an internationally renowned art and design academy. Founded in 1980, NABA is the largest private art academy in Italy. It offers bachelor's and master's degree programs in Italian and in English that are accredited by the Italian Ministry of Education, University and Research (MIUR).
Read less