Program Description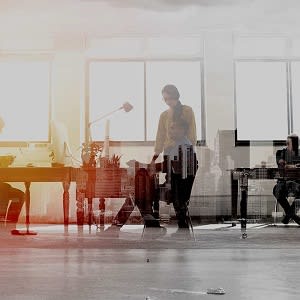 Develop your career as a socially and ethically engaged, globally connected business professional with a specialism in Entrepreneurship.
Gain a solid foundation in business, combined with a named specialism in Entrepreneurship.
Develop the commercial acumen, knowledge and professional skills necessary to succeed.
Prepare yourself for a career that could include senior roles in the global business environment.
This programme provides you with a broad introduction to the fundamental principles of business and management in a rapidly changing, increasingly globalised world.
Supported by practice-based interdisciplinary teaching and research, you'll develop your business expertise alongside the practical and professional skills needed to effectively manage the challenging issues affecting organisations today.
Overview
Our courses are designed to allow you to tailor your programme of study to your academic interests and career aspirations. You'll take a mix of taught modules (core and optional) and complete a major dissertation/consultancy project.
If you choose to study one of our Business and Management pathway routes, there are pathway-specific required modules, and your final dissertation/consultancy project will be in your chosen specialism.
In addition to the University's English Language Unit, further support is offered to international students whose first language is not English via the Advanced Academic and Business Skills module. This module works in conjunction with your other modules to develop your employability, business and academic English language skills, and to help you build confidence in your own ability to work at postgraduate level in international, cultural and professional contexts.
Course modules
This course includes or offers the following modules.
Introduction to Social Science Research Methods
Advanced Academic and Business Skills
International Business Environment
International Business Practice
Marketing Management
Marketing Communications
Financial and Management Accounting
International Financial Management
Entrepreneurship
Creative Enterprise: A New Business Venture
Managing People
Governance, Ethics and Risk Management
Dissertation / Consultancy Project
How will I be assessed?
You're assessed in a variety of methods that may include some or all of the following across the various modules on the course:
Reports on work-based assignments
Research project reports
Portfolios
Reflective learning and work-experience journals
Reviews
Proposal papers for projects, funding or events, business plans, or strategy documents
Project progress reports
Project evaluations
Presentations
Essays
Exams.
How will I be taught?
We combine academic study with practice-based teaching. You'll learn through a variety of activities including lectures, seminars, workshops, tutorials, online activity and discussion, work-based learning and research projects.
Staff on this course offer access to a wide range of academic and practical expertise in business and management. You'll benefit from one-to-one tutorials, workshops, peer-support and shared learning.
We work with you to ensure that what you learn on the course translates into effective practice in the workplace, and develops your professional potential.
Opportunities
Work experience and industry links
Throughout your course, we use simulated work-based scenarios that require you to operate as if in a real-world work environment, across a curriculum enriched by our connections with local, regional, national and international organisations.
These industry links work in collaboration with us to bring you tasks and assessments formed around live briefs that enable you to develop solutions to existing business problems and issues.
While you can opt for a traditional postgraduate dissertation, on this course you also have the opportunity to undertake a consultancy project for your final 60 credit module. This means you'll work with an existing or newly-started business on a specific issue or challenge facing them in the real world.
Based on your own investigations and contextualisation, you'll provide ideas, information and management advice to the host business, further developing your academic and research skills and giving you an invaluable practical and professional experience.
Careers
This Master's programme is designed to prepare you for a wide range of occupations in general management across all industry sectors and the international environment.
It delivers practical skills and techniques applicable to business and management careers in marketing, enterprise and business start-ups, accounting management and international business.
Depending on your pathway and the modules you study, we have a number of professional opportunities for further business and management sector accreditation. Please contact the course leader for more information.
Cost & Fees
UK/EU students full time - 2019/20 entry £7,195
UK/EU students part time - 2019/20 entry £3,600
International students full time - 2019/20 entry £13,300
Last updated May 2019
About the School
Bath Spa University is about more than studying. It's about getting stuck in: thinking, making and doing. About bumping into friends on campus, embracing challenges and genuinely caring. We push bound ... Read More
Bath Spa University is about more than studying. It's about getting stuck in: thinking, making and doing. About bumping into friends on campus, embracing challenges and genuinely caring. We push boundaries and ourselves. If that sounds good to you, you'll fit in well.
Read less