MA in Black British History
Program Description
This MA stimulates new knowledge and understandings about the understudied and often marginalised experiences of black Britons.
Why study MA Black British History at Goldsmiths?
Most studies of black history are concerned with US Civil Rights. This programme's focus on the black British experience is an important step in changing that conversation and diversifying the curriculum.
You'll study a range of historical periods, ideas and figures including the black Tudors; accounts of former slaves; abolitionism; black Victorians and Victoriana; religious experiences; black involvement during the First and Second World Wars, and African and West-Indian immigration to Britain.
You'll learn important theories and methods from the fields of race/ethnic studies and postcolonial theory alongside the histories of colonialism, slavery, and the Caribbean, and how these relate to the black British experience. The programme also pays close attention to questions of power and asks, for example, how race and sexual orientation throughout history and around the world have often become interlinked in oppressive ways.
Our location in South London is extremely important to us. You'll be able to engage with the rich local history around Goldsmiths, from the shipyards of Deptford through to the sites of the Battle of Lewisham and the Black People's Day of Action.
You'll be part of rich academic heritage - we've been researching in the area of black experience and race studies for decades. Goldsmiths offers an MA Black British Writing programme and an MA Race, Media and Social Justice course from which students can elect to take a relevant module as part of their programme of study. We're also home to the Centre for the Caribbean and Diaspora Studies which is actively involved in the local community. It's one of the only Caribbean-led Research Centres within a University environment.
What you'll study
You will study the following core modules:
| | |
| --- | --- |
| Module title | Credits |
| Explorations & Debates in Black British History | 30 credits |
| Research Skills | 30 credits |
| Dissertation | 60 credits |
You will also study two optional modules.
The option modules offer a range of regional, conceptual and methodological positions from which to research and investigate black British history from the early modern period to the present. Options can take a temporal or geographic focus, a thematic or methodological emphasis, or survey recent and significant scholarly work in the field of black British History.
In discussion with the programme conveners in both departments, you may take one of the options from outside those offered by the MA Black British History programme. This can include any other History MA module or modules from other departments within the University of London.
| | |
| --- | --- |
| Module title | Credits |
| British Empire to Empire Windrush - Black Britons in an Age of Reform | 30 credits |
| Black Abolitionists in the Age of Liberty: from the Zant to the Zong and Beyond | 30 credits |
| The London Breed: Society and Culture in the Postcolonial City | 30 credits |
| Trumpeters, Divers and Blackamoors: The Black Tudors | 30 credits |
Intermediate exit points
It's possible to exit the programme early with a Postgraduate Diploma or Postgraduate Certificate if specific learning outcomes have been achieved. These options can be discussed with the course convenor.
Entry requirements
Students should normally have, or expect to gain, the first degree of at least upper second class standard in history or another appropriate subject, or be qualified by previous experience and be able to demonstrate the ability to work at Master's level.
Applicants who are not graduates, or who have a degree in an unrelated field or any other candidates may be subject to a qualifying examination in the form of essay work.
International qualifications
We accept a wide range of international qualifications.
If English isn't your first language, you will need an IELTS score (or equivalent English language qualification) of 6.5 with a 6.5 in writing to study this programme. If you need assistance with your English language, we offer a range of courses that can help prepare you for postgraduate-level study.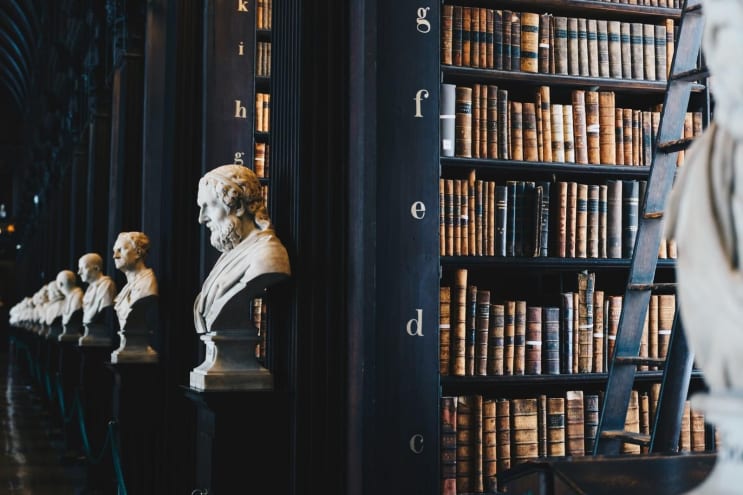 Giammarco Boscaro / Unsplash
How to apply
You apply directly to Goldsmiths using our online application system.
Before submitting your application you'll need to have:
Details of your education history, including the dates of all exams/assessments.
The email address of your referee who we can request a reference from, or alternatively an electronic copy of your academic reference.
A personal statement – this can either be uploaded as a Word Document or PDF or completed online.
A 1,000-word essay – please see below for details*.
If available, an electronic copy of your educational transcript (this is particularly important if you have studied outside of the UK, but isn't mandatory).
You'll be able to save your progress at any point and return to your application by logging in using your username/email and password.
*As part of your application, you will be asked to write a short essay (1,000-word maximum) identifying the significance of anyone primary source related to your own research interests for your proposed programme of study at Goldsmiths. In addition to the primary source, you must use at least one secondary source to support your analysis. Please use either Chicago or MHRA citation style.
When to apply
We accept applications from October for students wanting to start the following September.
We encourage you to complete your application as early as possible, even if you haven't finished your current programme of study. It's very common to be offered a place that is conditional on you achieving a particular qualification.
Late applications will only be considered if there are spaces available.
If you're applying for funding, you may be subject to an earlier application deadline.
Careers
This course will give you an excellent basis for a range of careers in and around issues of diversity. It will also help prepare you for careers in journalism and the media - you'll be able to take option modules and gain expertise from those teaching our Race, Media and Social Justice and History and Journalism programmes.
You'll gain general history skills including analysing source material, developing and sustaining arguments, data gathering and analysis as well as effective written and spoken communication skills that can be transferred into a wide variety of domains, from private business to the education and NGO sector.
We have established partnerships with the Black Cultural Archives and the George Padmore Institute which can facilitate career development opportunities such as placements and internships. You can also benefit from access to the Goldsmiths Special Collections - a library archive that provides opportunities for research placements.
Last updated Jan 2020
About the School

We're a world-class university, ranked in the world's top 350 universities by the Times Higher Education World University Rankings 2016-17, and the world's elite by the QS World University Rankings 20 ... Read More
We're a world-class university, ranked in the world's top 350 universities by the Times Higher Education World University Rankings 2016-17, and the world's elite by the QS World University Rankings 2016-17
Read less