Program Description
What is special about this course?
Are you committed to a career in an art practice that creatively engages with your community? If so, the MA Art and Social Practice* is ideal.
Artists in the 21st century increasingly find themselves working in participatory settings where skills in creative and social engagement are essential. This programme addresses these changing needs and facilitates a shift in thinking away from conventional ideas about where art practices are located and how work is disseminated.
The course offers focused provision enabling you to develop an appropriate level of knowledge and research to inform practical work, together with the critical and analytical processes and technical skills required to effectively deliver a project in the public domain.
*course content is subject to change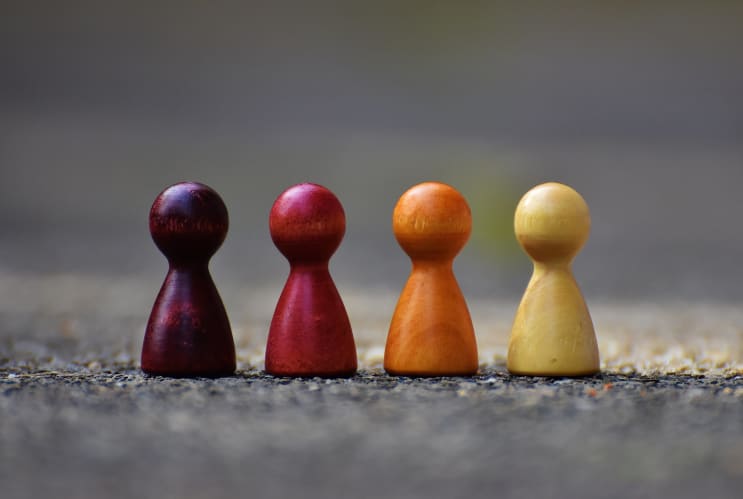 Pixabay / Pexels
Special features
Taught by an interdisciplinary team of artists and specialists from social anthropology, curating, art history and theory, who work across a range of local, national and international contexts, from urban centres to remote and small communities
Opportunity to engage with fellow students, professional practitioners, academics and organisations committed to the field of socially engaged art
Project work will be based around your own interests, networks and location
Opportunity to join in the Virtual Symposium, an international forum for students, artists and organisations. Initiated by Shetland College UHI, the symposium is hosted in collaboration with other universities
The course is delivered virtually, using a combination of seminars and tutorials (available in real-time or recordings) and scheduled discussions with tutors and fellow students through our virtual learning environment, so you can study flexibly, where it suits you, in the UK and internationally
You can study individual modules for personal or professional development, or work towards the PgCert, PgDip or masters degree
Entry requirements
2.1 honours degree in a relevant subject such as art, design or new media, art history, and cultural studies or other closely related disciplines such as community development, arts administration or management
Applicants with other qualifications or relevant experience are encouraged to apply and will be considered on an individual basis
*Funding support notice*
A limited number of funded places are available for full-time, Scottish or EU fee status students
Postgraduate Loans (SAAS) (Scotland-domiciled and EU students)
Loans for tuition fees are available from SAAS for eligible Scotland-domiciled and EU students, and loans for living costs for eligible Scottish students.
Access routes
Students can access the course from a range of our undergraduate programmes including:
BA (Hons) Contemporary Art and Contextualised Practice
BA (Hons) Contemporary Textiles
BA (Hons) Fine Art
BA (Hons) Fine Art Textiles
BSC (Hons) Interactive Media
BA (Hons) Visual Communication and Design
What can I do on completion of my course?
On successful completion of the course, you will be well placed to work freelance, develop your own social enterprise or seek employment in a range of settings such as:
community development
health
museums or education
the prison service
day centres
galleries
You will also be able to work with a range of individuals and participant groups including:
children
young people
older people
people with learning disabilities
or those who might be marginalised, such as refugees.
You will be able to develop, plan and deliver participatory arts projects for local authorities, voluntary sector organisations and other public sector agencies.
Last updated Jul 2020
About the School
The University of the Highlands and Islands is an integrated university encompassing both further and higher education.
The University of the Highlands and Islands is an integrated university encompassing both further and higher education.
Read less
Perth ,
Shetland ,
Scalloway ,
Kirkwall ,
Thurso ,
Stornoway ,
Dingwall ,
Inverness ,
Elgin ,
Kilbeg ,
Fort William ,
Oban ,
Dungooley
+ 12 More
Less