MA in Art History and Museum Studies
Home ›
MA ›
MA in Art History and Museum Studies
Read more about this program on the school's website
Program Description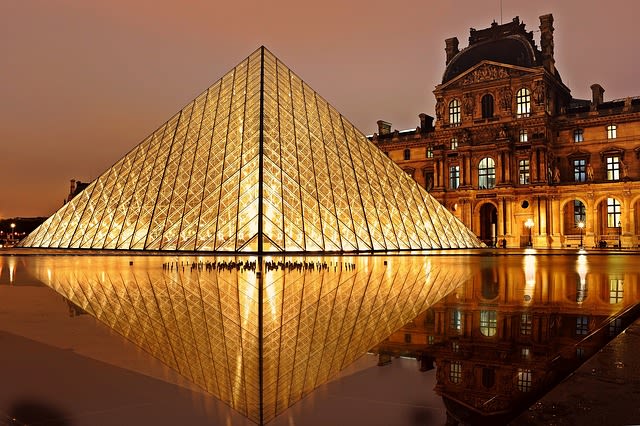 The master's program in art history and museum studies, offered by the Department of Art and Art History, gives students advanced qualifications in art history and a broad introduction to museum work. The program is offered for those hoping to work in art collection-related fields.
Students take courses in art history and museum studies simultaneously. Graduates of this program typically pursue careers as curators, collections managers, educators or administrators in museums and galleries.
Learning Objectives
Demonstrate an understanding of key debates, concepts, and methods in Art History.
Advance their skills in visual literacy and analysis of artworks.
Gain familiarity with a broad temporal and geographic scope of art across media.
Demonstrate the ability to contextualize the cultural and historical significance of a broad range of artworks.
Develop and carry out original research in at least one subfield, using primary sources.
Refine their public presentation skills.
Produce publishable or near-publishable written work and understand field-specific publishing standards.
Build basic teaching skills.
Learn about a range of professional opportunities in Art History.
Practice responsible and ethical conduct of the profession, especially as outlined by the practices and standards of the College Art Association.
Gain command of key issues facing art museums today.
Learn current museum practices from practitioners in the field.
Gain valuable hands-on experience through a structured internship at an institution of their choice.
Learn about professional opportunities and establish a contact network in the museum world.
Develop an understanding of the histories of museums and art institutions.
Why choose Tufts to prepare for a museum career?
Today's museum professionals are creative problem-solvers, innovators, and leaders. They understand collections, audiences, and how to tell stories. They facilitate visitors' understanding of the past, present, and future through interactions with material objects and scholarship using face-to-face encounters and technological tools.
At Tufts, you'll study with museum professionals who understand this. We operate on the cutting edge of museum practice, combining deep experience with a wider knowledge of issues and trends in the field.
Over the past twenty-five years, our museum studies program has built a strong reputation for helping graduates to develop their careers and hit the ground running in museum jobs.
Tufts is located in a region rich in museums. Coursework often draws upon these resources, and students easily find internships and volunteer opportunities, which helps them build their professional expertise and networks.
Requirements for the M.A. degree in Art History and Museum Studies
Reading knowledge of the non-English language
Six-semester courses in art history at the advanced (100 and above) level

Historiography and Methodology (FAH101)
At least two (2) seminars

Five courses in museum studies, including a museum internship
Comprehensive exam
At least one semester TA or RA (subject to enrollments and funding)
M.A. thesis, 2 Qualifying Papers (QP), or 1 QP and an additional AH seminar
Application Requirements
Application fee
Resume/CV
Personal statement
Official GRE required
Official TOEFL or IELTS, if applicable
Transcripts
Three letters of recommendation
Writing sample

A recent writing sample of your best piece of writing

Reading knowledge of a foreign language
Last updated May 2020
About the School

Graduate programs at Tufts University's Graduate School of Arts combine the atmosphere of a liberal arts college with the state-of-the-art technological resources of a research institution. World-clas ... Read More
Graduate programs at Tufts University's Graduate School of Arts combine the atmosphere of a liberal arts college with the state-of-the-art technological resources of a research institution. World-class researchers, personal mentoring, collaborative laboratory facilities, and industry partnerships equip Tufts students with the skills to excel in their chosen specialties and pursue their careers with passion and commitment.
Read less