Program Description
This programme provides students with specialist training in African and diasporic intellectual and literary history. Taught by leading figures in the field, the programme inducts students into core theoretical debates and new approaches in the field while using African literary material to resituate and critique major trends like world literature and postcolonial theory emanating from the Anglo-American world. Capitalizing on Johannesburg as the new intellectual hub of the continent, the programme draws participants from across the continent and beyond. Since its inception under Es'kia Mphahlele in the early 1980s, the Department of African Literature has produced a cohort of graduates who have taken up positions across the African academy and other parts of the world.
Benefits of the programme
Taught by leading figures in the field
Vibrant student community is drawn from across the continent
Opportunity to present work at graduate seminars and conferences
Support to publish outstanding research work
Opportunity to participate in vibrant cultural and intellectual life in Johannesburg
Curriculum Outline/Modules taught
Critical Approaches to African Literature
African Popular Media and the Novel
Narratives of the Indian Ocean
Contemporary Trends in African Literature
Memory, Violence and Representation
Writing Slavery in the African World
Book History in Africa
Closing dates
Normally 31 August for international applicants and 30 September for South African applicants, but under certain circumstances, we can accept late applications. Applicants for the dissertation-only option should contact the department prior to applying for admission.
African Popular Media and the Novel As many previous studies have demonstrated, the African novel has often emerged from a background of popular media such as newspapers, periodicals, magazines, pamphlets, popular novelettes, films, television, popular drama, letters, popular religious media and so on. As a recent study puts it "Ephemeral printed publications have helped to stimulate literary creativity by offering regular outlets for short fiction." These media often provide the opportunity for stylistic innovation and generic experimentation which subsequently informs the more 'canonical' novels that emerge. More recently as well, this field of popular cultural production which straddles the oral and the written had been the subject of growing academic investigation, partly because it is in this zone that the bulk of African cultural activity occurs.
These experiments with genre in popular fiction are also a way of imagining and speaking to new audiences and public. The genetic innovation of popular fiction in Africa is often also a way of providing narrative expression to new forms of experience. By paying close attention to the forms of popular fiction, this course aims to raise preliminary questions about the formation of reading publics in Africa. These publics are in turn often tied up with powerful ethnic, racial, gendered, religious and regional identities and the course will ask how these identities interact with the ideas and notions of official culture.
Critical Approaches to African Literature
The appreciation of African Literature has been a site of intense debate since the international prominence of African Studies and Literature in the '50s and '60s. This course will introduce students to a range of debates that have characterised the modern development of African literary criticism. Equally central to our enquiry will be the need to register the confluence of African literary criticism and concurrent developments in the discourse of African history, politics, economics, sociology and culture. Although the emphasis in the course will be on exploring theoretical positions, seminar presentations must integrate the arguments explored with empirical investigations of texts related to the themes, issues of aesthetics under discussion.
Canonical Writers and the Post-Colonial Experience in Africa
The general study of African Literature in the universities has tended to focus on canonical texts like Things Fall Apart, God's Bits of Wood, The Beautiful Ones are not Yet Born and so on by leading African writers like Achebe, Ngugi, Soyinka, Sembene and Armah. However, most courses tend to focus on the early works of these writers. Little attention has been paid to their more recent works. This course seeks to make a shift in focus by attempting to explore some of the more recent works of these canonical writers.
The aim of the course is to examine both the formal strategies and any new insights that these writers offer in their recent works. The focus will be on how the writers deal with the post-colonial experience in Africa and how indeed, they revisit some of the issues raised in their earlier texts. Since most of the writers have also theorised literary and socio-cultural issues in Africa, some of their critical essays will be read alongside their creative works, particularly at the MA level. Finally, although Nuruddin Farrah and Hama Tuma are not generally regarded as canonical writers, they are introduced here largely because they bring to African literature an entirely different perspective on the post-colonial debate in Africa and partly because they come from the Horn of Africa, an area that has not received adequate attention in literary scholarship.
The History of the Book
The field of the history of the book has been gaining ground as a major domain of enquiry for the last two decades. As a domain of enquiry, the history of the book has produced a long and distinguished tradition of scholarship. In the words of Chartier, its major focus has been three-fold: to understand "the text, the material object which conveys it, and the act which grasps it". This triptych of issues has prompted a rich archive of an investigation into all aspects of the materiality of the book and its import for the social and aesthetic meanings of texts.
This course will introduce students to the broad debates in the field of the history of the book. These debates will be explored in relation to the existing material on the history of the book in Africa. As this is a developing field, the course will present students with an exciting opportunity to become involved in innovative research.
Contemporary Trends in African Literature
Over the last two decades, there has been the emergence of a distinct 'third generation' of African writers including figures like Dangarembga, Okri, Couto, Vassanji, Gurnah, Hove, Abani, Adichie, Isegawa, Tuma, Wainaina, Mpe, Duiker, Oyeyemi, Laing, Bandele-Thomas and so on. In theme, style and content, this cohort is distinct from the 'classical' writers of the canon and tends to take up issues that have emerged in other 'postcolonial' literature. This shift in literary emphasis has been accompanied by a shift in critical focus and much African literary theory is now dominated by various forms of 'postcolonial' theory. This course will read the works of the 'third generation' of writers through the lenses of recent critical theory.
Narratives of the Indian Ocean
This module aims to investigate the extent to which the Indian Ocean can be considered as a social, economic, legal and cultural arena. The module raises these issues with a view to understanding their broader consequences for South Africa's future in the Indian Ocean.
Duration
The course-work and research report option of this programme are offered on a one-year full-time or two-year part-time basis and comprises three course-work units plus a research report for which a structured programme and supervision is provided. The dissertation-only option is also offered one year full-time and two years part-time.
Careers
Graduates from the programme have taken up positions in academia (having proceeded to a PhD), research-related work in NGOs, cultural journalism, publishing, cultural and heritage management.
Entry Requirements
Enrolment criteria/Admission requirements
A good four-year undergraduate degree (or Honours degree in South Africa) which includes a strong literary component, preferably with some postcolonial/African content.
Last updated Jun 2019
About the School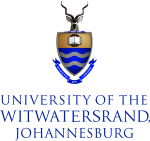 Wits is strategically located in Johannesburg, a world class city, with countless opportunities for students and staff to engage with and present solutions that will contribute to our country's knowle ... Read More
Wits is strategically located in Johannesburg, a world class city, with countless opportunities for students and staff to engage with and present solutions that will contribute to our country's knowledge-base and build our future. With its more than 130 000 graduates in its 91-year history, Wits has made and will continue to make its mark nationally and internationally.
Read less