MA Visual Communication (Experimental Communication, Graphic Design and Illustration)
Home ›
MA ›
MA Visual Communication (Experimental Communication, Graphic Design and Illustration)
Program Description
Study at the World's number one ranked art and design university for six consecutive years (2015-2020) in the QS World University Subject Rankings.
About the Programme
Visual Communication MA at the RCA provides the opportunity to challenge, transform and situate one's creative practice in relevance to global audiences. It expands the contribution of visual communication through an approach that values agency, experimentation and critical making. The MA programme has a long history of critically examining the place and importance of visual communication in relation to culture and society within an interdisciplinary environment.
As noted by our students, critical discourse around what it means to be a 'visual communicator' today opens up possibilities about the process and contexts of communication; and in doing so shows that the designer and artist's skill set is transferable beyond the sole confines of the visual and also includes sound, code, text, space, event and experience.
Situating practice within a global context is a guiding principle of our programme across the three pathways of Experimental Communication, Graphic Design and Illustration. We expect our students to draw upon a wide range of material from the fields of art and design culture to support, develop and advance their practice.
These include the histories and theories of art and design, artists' and designers' writings, cultural, literary and social theory, film, literature, philosophy, politics and technology.
When applying for this programme, you select one of these specialist pathways.
Graphic Design
Extending and disrupting the tools, intent and role of graphic design.
Illustration
Exploring contemporary Illustration practice within an interdisciplinary context.
Experimental Communication
Experimental Communication forges a fresh connection between concept, criticality and making.
Entrance Requirements
Candidates are selected entirely on merit and applications are welcomed from all over the world. The selection process will consider creativity, imagination and innovation as demonstrated in your portfolio, as well as your potential to benefit from the programme and to achieve high MA standards overall.
You will normally have a BA, or an equivalent overseas qualification or sufficient work experience to demonstrate the appropriate intellectual, creative and personal qualities to engage with the demands of the programme.
Our students come from a wide range of backgrounds. While the majority still come directly from first-degree programmes in graphic design, interaction design, illustration, moving image and sound, students have also joined the programme from backgrounds as diverse as computer science, economics, fine art, history, journalism, literature, architecture, product and textiles.
Last updated Mar 2020
About the School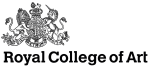 Located in the heart of London, the Royal College of Art is the most influential, wholly postgraduate university of art and design in the world.
Located in the heart of London, the Royal College of Art is the most influential, wholly postgraduate university of art and design in the world.
Read less