MA Transnational Relations: Russia, Asia, and Europe
Home ›
MSc ›
MA Transnational Relations: Russia, Asia, and Europe
Read more about this program on the school's website
Program Description
History as a discipline aims to analyze and integrate politics and states, production and society, culture and confessions. The Master's Program in History "Transnational Relations: Russia, Asia, and Europe" is rooted in the strong belief that interconnections among the diverse regions and cultures play a crucial role in shaping social, political and economic development and that a deep understanding of historical forces is essential to grasping the contemporary dynamics. MA students in History research these aspects of modern society by setting regional, national and transnational developments in the global context.
Transnational corporations today need more and more experts who can analyze complex political and economic relationships and develop holistic approaches to achieving solutions based on historical experience. The Master's Program in History offers you a strong academic training in History with an emphasis on transnational relations between Russia and Asia, and Europe that is currently a cutting-edge avenue in Humanities and Social Studies. This unique combination leads to a degree of the highest academic standard that enables graduates to start a career in the public and private sector via professional participation in interregional affairs or continue their education at the Ph.D. level.
Highlights
This English-taught Master's program gives a broad historical understanding of economic, legal, political and social areal transformations in the international contexts. It provides a fresh look at research on the effects of international interrelations on the state economy and politics; on interregional integration initiatives like Belt and Road (BRI), on relations in the Europe-Russia-Asia nexus; or on the transnational dissemination of ideas, people and capitals from the perspective of global history. The program focuses on teaching the skills necessary for the analysis of intrinsic link of modern Asian dynamism to that of Europe, Russia, and the USA; economic and political behavior of individuals and transnational actors and international institutions; the functioning of Eurasian, European and BRI economic, legal, political and social systems; regional and international systems of governance.
.Students will master the program in a variety of different ways. Based on current and historical events and processes, they will develop approaches to analyzing and achieving holistic solutions. Students will improve their ability to work with data, conduct a quantitative and qualitative analysis, and examine critically the data in light of the historical context.
Course Breakdown
The aim of the TR program is to build a foundation in comparative history and applied research methods while allowing students the flexibility to explore their specific regional and thematic interests via two tracks: Foreign Policy and Decision-Making in the Interregional Dimension or Policy Analysis and Cross-Cultural Management (in the chosen region).
The cornerstone of the degree is the core module Global History that gives insights into strong interrelations of regional development in Asia, Europe and Russia. Among the compulsory courses are History of Humanities, Applied Research, and Expertise in Humanities and Social Studies, Cultural and Historical Anthropology: Theory and Practice, Analysis of International Situations. The program offers students rigorous training in historical methods, foreign languages, and analytical and writing skills. Students will be offered lectures on relevant topics by international visiting professors.
Students will also attend a two-semester research seminar, resulting in an original, interdisciplinary capstone project.
At the end of the studies, students should submit a thesis. In consultation with the program director and academic mentor, students must design and present a research project that provides analysis of a particular regional or thematic case with broad exposure to global historical context. The thesis will demonstrate:
An in-depth understanding of the historical, political and/or economic processes surrounding the chosen case or problem;
The ability to develop solid methodologies and careful techniques for data collection and analysis;
Mastery of writing and presentation skills via elaborating a detailed case or a problem chosen for analysis.
Career Prospects
Historians with interdisciplinary training are in great demand in the public sector and internationally oriented organizations, foundations, and administrative bodies. A range of different career fields requires a combination of historical and political-economic expertise.
Admission Requirements
To be eligible for admission to this program, an applicant needs to:
Have completed a bachelor's degree in Humanities from Russia, or an acceptable equivalent postgraduate qualification from a recognized university overseas.
Have satisfied the English language proficiency requirements. The accepted English language requirements for international students are as follows: Postgraduate applicants are required to achieve a minimum of IELTS 6.0 or TOEFL iBT 72 (Test of English as a Foreign Language: internet-based).
Last updated Jul 2020
About the School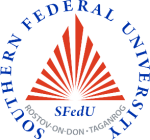 With origins dating back to 1915, Southern Federal University (SFedU) is the largest scientific and educational centre in the south of Russia. SFedU traces its roots to the Royal University of Warsaw, ... Read More
With origins dating back to 1915, Southern Federal University (SFedU) is the largest scientific and educational centre in the south of Russia. SFedU traces its roots to the Royal University of Warsaw, which has moved to the south of Russia during the Great War.
Read less