Program Description
MA: Teacher Education
&nbsp
IGLOO offers the following areas: theory and practice of teaching intercultural communication in multiethnic and multicultural environment,literary education, informatsialnye technology in teacher education.
&nbsp
Degree: Master of Teacher Education


PROFILE FOCUS THEORY AND PRACTICE OF TEACHING INTERCULTURAL COMMUNICATION multiethnic and multicultural environment

Undergraduates studying the theory of communication, national and cultural differences in conflict-free construction of communicative discourse linguodidactic basis of teaching Russian as a foreign language against polylogue cultures, techniques and methods of a tolerant societyNotices to the poly-ethnic environment, cultural diversity of the peoples of the world in the field of speech and business etiquette, Communicative English language course, cognitive linguistics.


LITERARY EDUCATION ORIENTATION PROFILE

Graduate students learn the language of art as a means of intercultural communication, intercultural communitiesikatsiyu, Russian and foreign literature, the style of the text and artwork, figurative language, and other potential


PROFILE INFORMATION TECHNOLOGY FOCUS in teacher education

Graduate study of communication theory, computers technology in linguistic studies, the methods of linguistic analysis, corpus linguistics, the foundations of the organization of scientific research, information and communication technologies in science and education.
&nbsp
&nbsp
Application deadline
Submission of documents for the first year for full-time, part-time (evening), distance learning programs for undergraduate and graduate begins June 20 and ends:
July 5 - from students - graduates of previous years with no results of USE
July 10 - with students with disabilities - in people who have graduated from secondary vocational institution and entering the corresponding profile obtaineddirection - in patients with secondary (full) education in educational institutions of foreign countries - from those with secondary (full) education received prior to January 1, 2009, and entering the full-time training
July 25 - persons postupayuschis only on the results of CSE on full-time training
August 15: - persons entering the distance learning; in people coming into the Masters

September 1 - the persons coming to the part-time (evening) form of education
Last updated Mar 2020
About the School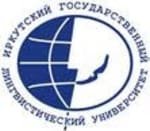 The structure of Irkutsk State Linguistic University is that of a traditional Russian University. It has eight faculties some of them divided into departments.• Faculty of Modern English Language• ... Read More
The structure of Irkutsk State Linguistic University is that of a traditional Russian University. It has eight faculties some of them divided into departments.• Faculty of Modern English Language• Faculty of Foreign Languages and Liberal Arts• Faculty of Roman Languages• Faculty of Oriental Languages• Faculty of Modern German Language• Faculty of Academic Programmes for Overseas Students• Faculty of Correspondence and Online Education The Academic System There are four levels of available degree programs: • leading to Bachelor's degree (4 years); • leading to "Specialist" Diploma (5-6 years); • leading to Master's degree (2-2,5 years); • leading to Doctoral degree (normally 3 years, correspondent study - 4 years). Because of differences in educational systems degrees and diplomas from foreign educational institutions are not always considered equivalent to those earned in Russia. Irkutsk State Linguistic Univerisity considers these differences when placing international students. The applicant's educational background and the educational programme of the institution from which the degree was earned are carefully analyzed. Students are placed at levels most suitable for their educational background.Nondegree programmes are much more flexible than those leading to a degree. There are several types of nondegree programs offered at Irkutsk State Linguistic University: • part-time training programs, • research programs (for those involved in a research), • summer schools.
Read less