Read more about this program on the institution's website
Program Description
Please note that this course is Subject to Validation
Do you want to develop an in-depth understanding of the concepts of national and global public health? If so, then this course will enable you to develop underpinning knowledge that forms the foundations of a critical exploration of public health. This is particularly pertinent given the ongoing Covid-19 pandemic challenges and complexities currently facing the global community.
The course invites you to look at different public health issues from multiple perspectives and has been uniquely designed to promote entrepreneurial thinking in order to demonstrate innovation and change within the field of public health. Choosing to study with us means getting access to the opportunities, experiences and encouragement you need to move forward in your existing career or to move towards new job opportunities within a wide range of services that relate to the public health sector.
On completion you will have:
gained a conceptual and theoretical understanding of the fundamental principles and concepts of public health from the UK and global perspective.
critically evaluated conceptual and theoretical health education and health promotion initiatives that support positive change across different platforms.
gained and demonstrated critical acuity of contemporary public health research.
demonstrated creative, innovate and entrepreneurial thinking and made a contribution towards supporting a positive social impact within society.
You'll have access to an experienced and supportive team of lecturers who have a background in working in public health fields. Our strong links with local public health organisations and professionals provide plenty of opportunities to build your network and meet people working in the field.
Course details
We tailor our academic and pastoral support to your individual needs and aspirations, and your personal tutor will be on hand to support you on your learning journey.
There are plenty more reasons to study at Bucks:
Flexible teaching and learning
This master's degree programme draws on blended and flexible teaching and learning activities. This approach will be of benefit to those who wish to combine taking the further study with continuing to work and for those whose main focus is on academic study.
Tap into public health expertise
You will be taught by experienced academics, who have worked in public health themselves. You will also gain an insight into health educating and health-promoting initiatives designed to solve complex public health problems. This course will give you the freedom to explore entrepreneurial ideas and hone your presentation skills, learning how to present conference-style posters and writing for journal publication. There is a focus on real-world learning throughout the programme.
What are the course entry requirements?
Entry to taught postgraduate programmes normally require a first degree, but relevant experience, in some cases, can substitute for this requirement.
Applicants who do not meet our published entry requirements are encouraged to contact our admissions team for further advice and guidance.
For further details of our international English entry requirements, please visit our international pages.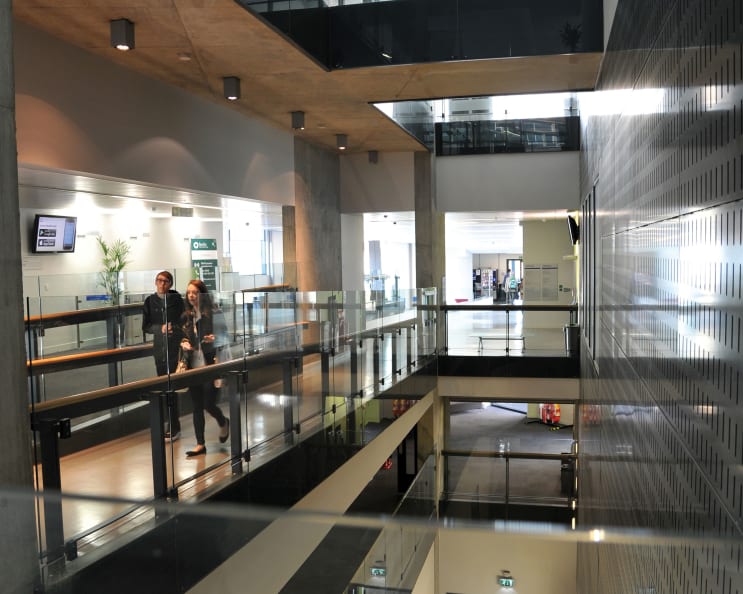 Course modules
Year One Modules
Year Two Modules

Foundations of Public Health and Wellbeing
Challenges and Priorities in Public Health
Generating knowledge for practice
Disease causation, transmission and prevention

Innovation and social impact in public health
Research project
The Big Deal
At Bucks, we believe in putting our students first. That's why our Students' Union have developed our exclusive 'Big Deal' package. We're the only university in the UK to offer free access to such a diverse and exciting range of activities – all to enrich the university experience.
We offer FREE events and entertainment, additional skills workshops, sports, recreational activities, societies and paid student rep schemes. All at one of the top 10 Students' Unions in the UK. It's a big deal!
We are proud that our exciting and dynamic students' union is ranked in the top three in the UK for representing student's academic interests (NSS 2020). It's a big deal!
Last updated Nov 2020
About the School

Bucks New University is a new breed of university, focusing on degrees that are professional and practical, as well as academic. Young in outlook, but well established in the fields we specialise in, ... Read More
Bucks New University is a new breed of university, focusing on degrees that are professional and practical, as well as academic. Young in outlook, but well established in the fields we specialise in, we offer high quality, professionally-driven university courses, in everything from nursing, health and social care, to cyber fraud detection, textiles and aviation.
Read less