MA Peace and Development
Home ›
MA ›
MA Peace and Development
Program Description
Course details
Address the global challenges of poverty and violence by linking theory and practice and make a positive difference to the lives of people around the world. This is your opportunity to develop your awareness of the relationships between peace, conflict resolution and development both nationally and internationally.
You will consider issues such as gender, poverty, employment, human rights and the role of civil society and community participation in decision-making and governance. From security threats and terrorism to the arms trade and non-violent social movements, you will acquire an in-depth insight into contemporary global issues. You will study the political, economic, cultural, environmental and technological changes that influence development decisions.
We place a real emphasis on international debate and your teaching will be delivered in small groups involving students from around the world, giving you access to a range of cultural perspectives to inform your learning. We will also provide you with skills in project management and you will learn how to draw up funding applications, competencies essential for working in the field.
Course Benefits
You will benefit by being taught by our highly qualified team of academics who are renowned in their fields of research. Our research in peace and development keeps our curriculum fresh and cutting edge.
Staff members have close working links with organisations such as, Oxfam, Amnesty International, Pugwash, The Swiss Small Arms Survey, The Omega Foundation, The Mines Advisory Group, CND, Aegis, Huridocs and the Department for International Development (DfID), and we encourage students to engage with relevant external organisations and conferences.
Entry requirements
Requirements:Applicants should either have at least a second class honours degree in the cognate subjects of Sociology, Politics, Economics, Philosophy, Religious Studies, Human Geography, History, Business Studies, Criminology, Journalism, Media Studies, Anthropology, Education Studies, Peace Studies, European Studies, International Political Economy, Social Work, Law, Social Sciences, Social Policy, Development Studies, Agricultural Studies, Land & Environmental Management, Environmental Sciences, Events Management, Marketing, Security Studies or International Relations, at least a second class honours degree in a non-cognate subject supported by evidence of an aptitude for the subject applied for, or have equivalent experience or training, normally from within the work environment. All applications should be supported by a reference, either academic or professional. All applicants should satisfy our University English language requirements.
IELTS:
IELTS 6.0 with no skills below 5.5, or an equivalent qualification. The University provides excellent support for any applicant who may be required to undertake additional English language courses.
MATURE APPLICANTS
Our University welcomes applications from mature applicants who demonstrate academic potential. We usually require some evidence of recent academic study, for example, completion of an access course, however recent relevant work experience may also be considered. Please note that for some of our professional courses all applicants will need to meet the specified entry criteria and in these cases work experience cannot be considered in lieu.
If you wish to apply through this route you should refer to our University Recognition of Prior Learning policy that is available on our website.
Please note that all applicants to our University are required to meet our standard English language requirement of GCSE grade C or equivalent, variations to this will be listed on the individual course entry requirements.
Job Prospects
You will find employment opportunities in the UK and overseas working for non-governmental organisations, the public sector and the media. Previous graduates from our University have gone on to work as teachers, social workers, journalists, development workers, university lecturers, government consultants and business managers, or have pursued their research interests and taken on PhDs.
Charity/ Aid Worker
Government Advisor
Journalist
Careers Advice
Our dedicated Jobs and Careers team offers expert advice and a host of resources to help you choose and gain employment. Whether you're in your first or final year, you can speak to members of staff from our Careers Office who can offer you advice from writing a CV to searching for jobs.
Fees & funding
UK & EU
The tuition fee for the year for students is £5950. The amount you will pay may increase each year to take into account the effects of inflation.
International
The tuition fee for the year for students is £11500. The amount you will pay is fixed at this level for each year of your course.
Facilities
Library
Our Library is open 24 hours a day, seven days a week, every day of the year, providing you with access to specialist books and journals, learning spaces, computers, multimedia facilities and media equipment hire. Tens of thousands of our Library's digital resources, including ebooks, ejournals and databases, can be accessed online at a time and place to suit you.
Clinical Skills Suite
The £1 million suite has been designed to meet the learning needs of a range of health professionals, with specialist equipment in purpose-built rooms enabling a variety of sessions to be carried out in a suitable and safe environment.
Gym and Sports Facilities
Keeping fit is easy at Leeds Beckett - our fitness suites are easy to get to, kitted out with all the latest technology and available to all sports members.
Last updated Jan 2020
About the School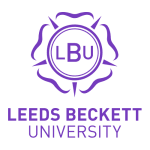 Studying at Leeds Beckett University you will be in the centre of an exhilarating community and be part of a social and economic environment that is shaping the city of Leeds for the future.
Studying at Leeds Beckett University you will be in the centre of an exhilarating community and be part of a social and economic environment that is shaping the city of Leeds for the future.
Read less