The MA Management offers an advanced study of management and the changing global context in which organisations operate. So immerse yourself in a practical, holistic approach to management and master the skills of leadership developing graduates who can become catalysts for change in both business and society.
This programme combines management and leadership theory, practice and values while nurturing the social and emotional aspects of learning. There is a strong emphasis on teamwork and practical, experience-based learning linked to and focused on the world of management and leadership. The programme's philosophy is to 'cultivate the seeds of possibilities' – bringing together management and leadership theory, practice and values while nurturing the social and emotional aspects of learning, and encouraging you to act with confidence in challenging situations.
Why should I choose this programme?
The MA Management will equip you with the essential business and life skills to master management practices at an enhanced level. You will be prepared to become a more effective leader, manager and citizen, capable of making a positive difference in both your work and community. You will make an advanced study of leadership styles and management practices, and look at the personal style of particular leaders – how they manage people and operate in a changing external context. There is a strong focus on developing your personal as well as professional attributes. You will evaluate your own strengths and abilities, and plan your own development, learning how to think for yourself, work in teams and take responsibility. The programme will foster your self-reliance and self-awareness, your ability to cope with change and ambiguity, and your sense of accountability.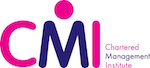 The MA Management programme has been dual-accredited by CMI. Upon successful completion of the degree programme, you will be eligible to receive a CMI Level 7 qualification in Strategic Management and Leadership (*Subject to CMI moderation and student registration request per set deadline).
Key skills, aims and objectives
You will gain
Develop positive and critical attitudes towards management and leadership, change and enterprise, enabling you to respond positively to a dynamic, complex global environment. The opportunity to develop your interests and knowledge through options in a range of specialist areas, such as family business, international negotiation or coaching to develop critical self-awareness, inner qualities and transferable skills in management and leadership practice.
Future Opportunities
You will graduate with a diverse portfolio of professional knowledge and skills that will form the basis of your life-long development as an effective manager and leader. Specialist areas that could be open to you include management consulting, running a family business, developing new businesses and products, training and coaching.
This school offers programs in:
Last updated December 10, 2017