Program Description
Management MA
Immerse yourself in a practical, holistic approach to management and master the skills of leadership.
Key information
Name: Management
Qualification: MA
Level: Postgraduate
Study mode: Full time
Duration: 12 - 16 months
Tuition fees: £18,000 *
Scholarships: Yes *
Next start date: September 2018
Future start date: January 2019
Study abroad: No
Validation: Regent's University London
*For more information please refer to the fees and financial support sections below.
Overview
The MA Management offers an advanced study of management and the changing global context in which organisations operate. The programme emphasises the personal nature of effective management and leadership, developing graduates who can become catalysts for change in both business and society.
This programme combines management and leadership theory, practice and values while nurturing the social and emotional aspects of learning. There is strong emphasis on teamwork and practical, experience-based learning linked to and focused on the world of management and leadership.
The programme philosophy is to 'cultivate the seeds of possibilities' – bringing together management and leadership theory, practice and values while nurturing the social and emotional aspects of learning, and encouraging you to act with confidence in challenging situations.
Structure
Length
There are two entry points a year in January and September. If you begin your studies in September, it will take approximately 12 months to complete the programme. If you start in January, it will take approximately 16 months.
Modules
This is a full-time programme, comprising three terms of study. You will take the following core modules:
Leadership
Managing Complexity
Organisational Dynamics
Research Methods
Strategy and Decision-Making
Dissertation/Business Project/Business Start-Up
Elective modules
In addition to the core modules, you will choose two of the following elective modules:
Business Analytics
Coaching
Creative Processes
Emerging Economies Enterprise
Entrepreneurship and Innovation
Family Business
International Business and Economic Policy
International Negotiation
Private Equity and Venture Capital
Transnational Marketing Seminar
Teaching & assessment
Assessment structure
Methods of assessment include tests, essays, coursework assignments, individual and group projects, reports, team simulation exercises, presentations, research proposals and business plans.
Study methods
The practical application of academic learning is a key feature of the programme. You will study a range of contrasting theoretical perspectives, research models and outputs, and put them into practice through business simulations.
Terms 1 and 2 are preceded by an Action Learning Week during which you will develop essential skills for business and life through a series of hands-on workshops focusing on your personal and professional development. There is a recurring emphasis on team development and teamwork, and you will be assessed on your competence in these areas. You will be guided to complete various psychometric tests in personality and your role in a team. This will enable you to develop your skills accordingly.
An exciting off-campus outbound leadership and team-management experience will enhance your ability to lead and work as part of a team. You will gain knowledge and insights directly relevant to the world of work, learning to work in teams and take responsibility for making decisions.
Students with disabilities
Some of our programmes encourage trips outside of the campus. If you have a condition that affects your mobility you are advised to contact the Disability Officer.
Careers
You will graduate with a diverse portfolio of professional knowledge and skills that will be valued by employers worldwide. You will be equipped with the transferable skills that will enable you to succeed in a variety of different organisational contexts, including the private, public and not-for-profit sectors. Specialist areas that could be open to you include management consulting, running a family business, developing new businesses and products, training and coaching.
The MA Management programme has been dual-accredited by CMI. Upon successful completion of the degree programme, students will be eligible to receive a CMI Level 7 qualification in Strategic Management and Leadership (subject to CMI moderation and student registration request per set deadline).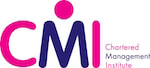 The Chartered Management Institute is the only chartered professional body that is dedicated to management and leadership.
Entry requirements
Academic requirements
A Regent's education provides you with a high level of personal attention, and this begins from the moment you apply to study with us. We want to understand who you are and what your skills and interests may be – we are interested in your potential, as well as your prior achievements. We review each application comprehensively and on its individual merit, considering all of your skills, interests and attributes. Typically, we will make an offer to a student holding a minimum lower second class (2:2) UK Honours undergraduate degree from a recognised institution. Other equivalent international qualifications from recognised institutions will be accepted.
We also welcome applications from candidates who do not meet the essential entry criteria outlined above. In order to be accepted for exceptional entry, you must:
Hold a minimum of two years' relevant work experience
Provide a 1000-word personal statement outlining your reasons for applying, and how your previous experience is of relevance to the programme you are applying for
Be prepared to attend an interview with the Postgraduate Admissions Panel
English Language requirements
We require proof of English Proficiency. For example, we ask for:
IELTS: Overall score of 6.5, with 6.0 or above in all 4 component parts
Pearson's Test for English (PTE): Overall score of 58, with 51 or above in each individual component
TOEFL IBT: Overall score 80 (We do not accept TOEFL from applicants requiring a Tier 4 visa, as this qualification is no longer accepted by the UK Visas and Immigration Department (UKVI)
A-level/GCSE/IGCSE English: grade C / 4 or above (for IGCSE certificates, please provide the Supplementary Certifying Statement with the breakdown of component grades)
International Baccalaureate: Grade 5 in A1 or A2 English at Higher or Standard Level
This list is not exhaustive, we will review the English qualifications you have as part of your application and be in contact if we require anything further.
For applicants who wish to improve their English language proficiency, please see our English language courses.
On-campus diagnostic test
For offer holders in London, we can provide a free on-campus English diagnostic test. This test must be arranged in advance. Please note, this is a diagnostic test for Regent's University London only.
Fees
Fees September 2018
Full tuition fee: £18,000
Home/EU advance deposit: £1,000 (non-refundable)
Non-EU advance deposit: £4,000 (non-refundable)
Fees January 2019
Full tuition fee: £18,250
Home/EU advance deposit: £1,000 (non-refundable)
Non-EU advance deposit: £4,000 (non-refundable)
Tuition fees are set for the University's financial year which runs from 1 August to 31 July. Annual fees for students commencing studies in spring will span financial years. Spring and autumn fees will be invoiced at the rate applicable for that term.
Last updated May 2018
About the School

Regent's University London is London's only independent, not-for-profit university, with a highly cosmopolitan community based in royal Regent's Park and Marylebone.
Regent's University London is London's only independent, not-for-profit university, with a highly cosmopolitan community based in royal Regent's Park and Marylebone.
Read less