MA Luxury Brand Management
The MA Luxury Brand Management takes a strategic view of the dynamic characteristics and opportunities with the global luxury goods industry. So immerse yourself in the global luxury sector, meet key industry contacts and learn the secrets of brand success.
Developed in consultation with industry, the programme recognises that luxury and prestige companies' top executives need a specific kind of business expertise. Studying in the heart of London, one of the world's capitals for the luxury industry, you will develop the skills needed to manage leading brands in a highly competitive environment, combining knowledge with an innovative approach and a strong cultural perspective. The programme is taught by highly qualified academics and experienced industry professionals, and focuses exclusively on luxury, branding and management across the full value chain. You will benefit from industry guest speakers, teaching that is informed by the latest business thinking and consultancy project collaborations with industry.
Why should I choose this programme?
The luxury industry has doubled in size over the past 10 years, reflecting an increasingly global presence. Traditionally a sector associated with Europe, luxury brands are expanding into the markets of the fast-developing BRIC economies. You will benefit from lectures by industry guest speakers, visits to companies managing luxury brands and collaborations with key international luxury partners. The programme also focuses on your personal development, building your skills in areas such as communication, emotional intelligence and team collaboration. You will work with coaches and experts to help you through your journey on the programme and beyond.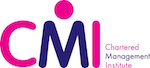 The MA Luxury Brand Management programme has been dual accredited by CMI. Upon successful completion of the degree programme, you will be eligible to receive a CMI Level 7 qualification in Strategic Management and Leadership.
Key skills, aims and objectives
You will gain -
Through taught classes, projects and contact with industry experts you will develop the knowledge, insights and critical skills to make informed judgements about the strategic and tactical business activities of luxury brands.
Future opportunities
This programme has been designed to equip you with the knowledge, confidence and skills to pursue management roles in international luxury brand management, marketing, communications and retailing.
MA Luxury Brand Management alumni are working in a range of roles in advertising, PR, brand management, and marketing, in prestigious companies throughout the industry. Many have also started their own companies. Some of the companies our alumni are working at include:
Anthony & Cie
Ava Mirabelle
Baume et Mercier
Bell Pottinger Private
Condé Nast, Vogue Magazine
Devika Dass
Estée Lauder
Guerlain
Hermès
Krystal by MS Design
Lakme Lever
Lioness Jewellery
L'Oréal
Lifestyle Estates International Corporation
Maybourne Hotel Group
This school offers programs in:
Last updated October 24, 2017