Program Description
Luxury Brand Management MA
Immerse yourself in the global luxury sector, meet key industry contacts and learn the secrets of brand success.
Key information
Name: Luxury Brand Management
Qualification: MA
Level: Postgraduate
Study mode: Full time
Duration: 12 - 16 months
Tuition fees: £20,500 *
Scholarships: Yes *
Next start date: September 2018
Future start date: January 2019
Study abroad: No
Validation: Regent's University London
*For more information please refer to the fees and financial support sections below.
Overview
MA Luxury Brand Management takes a strategic view of the dynamic characteristics and opportunities within the global luxury goods and services industry, providing you with the skills, knowledge and connections to lead and succeed in the competitive world of luxury brands.
The luxury industry has evolved rapidly over the last decade, with brands expanding and consolidating into mature and fast-developing markets.
Successful professionals in this field demonstrate the ability to operate in a highly complex global market. An innovative and creative approach with a strong cultural perspective is critical.
We combine academic study with the practicalities of management, with a particular focus on delivering exceptional experiences for consumers and gaining global competitive advantage.
Regent's is the perfect place to study luxury. Our campus in royal Regent's Park is set in 11 acres of private gardens, where many of the most famous luxury brands will be on your doorstep.
London is one of the world capitals for the luxury industry. Studying in the heart of the city is the ideal way to develop the advanced skills that are essential in managing top brands in an increasingly competitive environment, whilst exploring new cultural perspectives and developing the habits of innovation.
Regent's has the most international student body in the UK. We specialise in nurturing the intercultural intelligence you need to succeed, and our mission is to develop tomorrow's global leaders.
As you would expect from Regent's, the programme is taught in small classes by highly qualified academics and experienced industry professionals. We cover luxury branding and management across the full value chain.
Structure
Length
There are two entry points a year in January and September. If you begin your studies in September, it will take approximately 12 months to complete the programme. If you start in January, it will take approximately 16 months.
Additional information
This is a full-time programme, covering three terms. The programme is composed of modules, each of which carries a specific credit value. You will take eight core modules, plus two further modules of your choice.
You will be able to apply the knowledge and skills you develop on the programme through a final project which is either an academic dissertation or a live consultancy project for a client luxury brand. In both cases you will be able to develop a network of industry contacts that will be invaluable in your future career.
Modules
Terms 1 and 2
Historical and Contemporary Perspectives in Luxury
Luxury Brands and Creativity
Luxury Marketing Management
Research Methods
Strategic Management of a Luxury Business
In addition, you will choose two of the following:
Entrepreneurship and Luxury
Law and the Luxury Environment
Luxury Curation and Creation
Luxury Digital Marketing and Analytics
Luxury Goods
Luxury Services
Term 3
Dissertation or Live Business Project or New Venture Start-Up Project
Teaching & assessment
Assessment structure
You will be assessed through coursework assignments, including presentations, essays, simulation exercises, research-based projects and written or oral examinations.
Study methods
You will learn through taught classes, hands-on projects and contact with industry experts.
The programme is kept current by the research, business practice and networks of academic staff, who incorporate the latest industry thinking into teaching and learning.
You will benefit from regular guest speakers, who typically come from luxury brands and related businesses such as wealth management and real estate.
Course content is also informed by the annual Financial Times and International Herald Tribune summits on luxury.
Your final project will either be an academic dissertation or a live consultancy project for a client luxury brand.
Students with disabilities
Some of our courses encourage trips outside of the campus. If you have a condition that affects your mobility you are advised to contact the Disability Officer.
Careers
This programme has been designed to equip you with the knowledge, confidence and skills to pursue management roles in international luxury brand management, marketing, communications and retailing.
MA Luxury Brand Management alumni are working in a range of roles in advertising, PR, brand management, and marketing, in prestigious companies throughout the industry. Many have also started their own companies. Some of the companies our alumni are working at include:
Anthony & Cie
Ava Mirabelle
Baume et Mercier
Bell Pottinger Private
Condé Nast, Vogue Magazine
Devika Dass
Estée Lauder
Guerlain
Hermès
Krystal by MS Design
Lakme Lever
Lioness Jewellery
L'Oréal
Lifestyle Estates International Corporation
Maybourne Hotel Group
The MA Luxury Brand Management programme has been dual-accredited by CMI. Upon successful completion of the degree programme, students will be eligible to receive a CMI Level 7 qualification in Strategic Management and Leadership (subject to CMI moderation and student registration request per set deadline).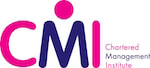 The Chartered Management Institute is the only chartered professional body that is dedicated to management and leadership.
Entry requirements
Academic requirements
A Regent's education provides you with a high level of personal attention, and this begins from the moment you apply to study with us. We want to understand who you are and what your skills and interests may be – we are interested in your potential, as well as your prior achievements. We review each application comprehensively and on its individual merit, considering all of your skills, interests and attributes. Typically, we will make an offer to a student holding a minimum lower second class (2:2) UK Honours undergraduate degree from a recognised institution. Other equivalent international qualifications from recognised institutions will be accepted.
We also welcome applications from candidates who do not meet the essential entry criteria outlined above. In order to be accepted for exceptional entry, you must:
Hold a minimum of two years' relevant work experience
Provide a 1000-word personal statement outlining your reasons for applying, and how your previous experience is of relevance to the programme you are applying for
Be prepared to attend an interview with the Postgraduate Admissions Panel
English Language requirements
We require proof of English Proficiency. For example, we ask for:
IELTS: Overall score of 6.5, with 6.0 or above in all 4 component parts
Pearson's Test for English (PTE): Overall score of 58, with 51 or above in each individual component
TOEFL IBT: Overall score 80 (We do not accept TOEFL from applicants requiring a Tier 4 visa, as this qualification is no longer accepted by the UK Visas and Immigration Department (UKVI)
A-level/GCSE/IGCSE English: grade C / 4 or above (for IGCSE certificates, please provide the Supplementary Certifying Statement with the breakdown of component grades)
International Baccalaureate: Grade 5 in A1 or A2 English at Higher or Standard Level
This list is not exhaustive, we will review the English qualifications you have as part of your application and be in contact if we require anything further.
For applicants who wish to improve their English language proficiency, please see our English language courses.
On-campus diagnostic test
For offer holders in London, we can provide a free on-campus English diagnostic test. This test must be arranged in advance. Please note, this is a diagnostic test for Regent's University London only.
Fees
Fees September 2018
Full tuition fee: £20,500
Home/EU advance deposit: £1,000 (non-refundable)
Non-EU advance deposit: £4,000 (non-refundable)
Fees January 2019
Full tuition fee: £20,750
Home/EU advance deposit: £1,000 (non-refundable)
Non-EU advance deposit: £4,000 (non-refundable)
Tuition fees are set for the University's financial year which runs from 1 August to 31 July. Annual fees for students commencing studies in spring will span financial years. Spring and autumn fees will be invoiced at the rate applicable for that term.
Last updated May 2018
About the School

Regent's University London is London's only independent, not-for-profit university, with a highly cosmopolitan community based in royal Regent's Park and Marylebone.
Regent's University London is London's only independent, not-for-profit university, with a highly cosmopolitan community based in royal Regent's Park and Marylebone.
Read less