MA International Studies in the Context of Languages and Cultures
Home ›
MSc ›
MA International Studies in the Context of Languages and Cultures
Program Description
Making a genuine contribution to today's increasingly globalized society requires in-depth knowledge and advanced skills in specialized fields.
International Interdisciplinary Master's Program "International Studies in the Context of Languages and Cultures" is a two-year program intended to train highly skilled experts that possess interdisciplinary knowledge, abilities, and skills, integrated competences, capable of undertaking successful professional activity at the intersection of human sciences, especially in the fields of international relations, intercultural communication, translation, academic education, and science.
Our Program welcomes ambitious students willing to acquire not only research abilities under the guidance of university teachers and professionals from organizations but also the interdisciplinary knowledge and skills that enable them to build up a career in global organizations.
Form of Training: Full-Time, 120-credit program
Tuition Fee: 153,000 rubles per year (about 2000 EUR)
Key Features of the Program
Interdisciplinary Curriculum
Integration of philological and historical profiles
Advanced international and Russian teaching methods and techniques
A competency-based and practice-oriented approach
Possibility of implementing individual educational trajectories
Links with core organizations, including foreign ones, the possibility of getting professional training
Program Structure:
Communicative Subjects
Spanish / English for Special Purposes
Spanish / English / Russian as a Foreign Language
Philological Module
Philology in the System of Modern Humanities
Paradigm of Modern Humanities: Cultural Studies, Socio- and Psycholinguistics
Problems of Intercultural Communication in the Contemporary World
Paradigm of Modern Humanities: Cross-Cultural Pragmatics
National Culture in the Context of Literature
Historical Module
History of Humanities
Applied Research in Humanities
Russia and Neighbors: History and Politics
Ethnic and Religious Processes in Contact Zones
Cultural Diplomacy
Interdisciplinary Module
«EU External Action and Spanish Foreign Policy – Mediterranean, Eurasia, Latin America»
Joint online Module with the University of Cadiz
International Links between Russia and Anglo-Saxon World / IberoAmerican World in the Modern Civilizational Paradigm
Academic Mobility Module
Logical Argumentation and Critical Thinking / International Business
Practices
Scientific Research Practice 1
Projects Module
Instructional Practice
Research Work
Professional Training Practice
Scientific Research Practice 2
Master's Thesis Practice
Master's Thesis Defense, Final Exam
Admission Requirements
To be eligible for admission to this program, an applicant needs to have completed a Bachelor's degree in Humanities or an acceptable equivalent postgraduate qualification from a recognized university overseas.
Language Requirements
An applicant should satisfy the English/Spanish language proficiency requirements. The minimum level of English/Spanish language proficiency is B1 level.
Career Opportunities
This program equips postgraduate students with the subject knowledge and expertise required to pursue a successful career. Potential career pathways include:
International Politics, Diplomacy
Intercultural and cross-cultural communication
International Relations
Teaching
Consulting, Expert Analyses and Administration
Tourism, Excursions, and Education
Project Management
Scientific Research
Moreover, the graduates will be able to continue their education at Southern Federal University applying for a Ph.D. program.
Last updated Feb 2020
About the School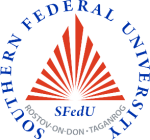 With origins dating back to 1915, Southern Federal University (SFedU) is the largest scientific and educational centre in the south of Russia. SFedU traces its roots to the Royal University of Warsaw, ... Read More
With origins dating back to 1915, Southern Federal University (SFedU) is the largest scientific and educational centre in the south of Russia. SFedU traces its roots to the Royal University of Warsaw, which has moved to the south of Russia during the Great War.
Read less