Program Description
The Master of History at Leiden University has a wide-reaching academic scope. Its strong international orientation and focus on the study of European and non-European history in a global context gives the Leiden MA in History a unique character in the Netherlands.
Six specialisations and a flexible curriculum
With such a broad curriculum, the master's programme in History offers you the chance to specialise in niche subject areas not offered elsewhere. A flexible format also allows you to tailor your degree to suit your career goals. To help you develop a cohesive area of expertise, the programme offers seven specialisations each with their own thematic focus. Within your specialisation, you even have the added option of focusing on Maritime History, Political Debate or Economic History.
Specialisations
Ancient History;
Europe 1000-1800;
Europaeum Programme – European History and Civilisation: Leiden-Oxford-Paris Programme;
Cities, Migration and Global Interdependence (with specialisation Economic History & Governance of Migration and Diversity);
Colonial and Global History (with specialisations Maritime History or Heritage and Postcolonial Studies);
Political Culture and National Identities (with specialisation Political Debate).
The Master History (study load 60 EC) offers you the chance to determine a study based on your own particular interests and ambitions. You will pay specific attention to the development of theories on historical processes, historiography and methodology of historical research.
Leading scholars and an individualised approach
At Leiden University, you learn from some of the leading scholars in the field. We have a specialised faculty 'chair' in almost every area of European and non-European history while covering almost all periods from Classical Antiquity to the present. Small-scale classes and intensive mentoring ensure you benefit from their expertise both in and outside of the classroom.
Global and comparative approach
All subjects in the master of History have a strong international orientation. Whichever your focus area, you will acquire a broad, comparative dimension to your knowledge and connect this to the latest global events. This approach to learning is not only unique to this programme but brings you a far broader understanding and an aptitude for critical thinking both of which are highly valued by employers today.
Admission and Application
We invite motivated students from around the world to apply for the Master of Arts in History. Admission requirements may vary per specialisation, please visit the specialisation of your interest to find out more about the entry requirements:
https://www.universiteitleiden.nl/en/education/study-programmes/master/history/admission-and-application
Impression of Leiden research in the Humanities
Three Dutch research institutes will conduct a follow-up study on the use of violence during the Dutch East Indies war of decolonisation (1945 – 1950). The government has designated 4.1 million Euros for this study.
Fieldwork photographs of Meike de Goede, Catherina Wilson and Mirjam de Bruijn (with African Studies student Vera Bakker) have been selected for the LeidenGlobal Photo Exhibition Heritage on the Move.
Although maritime life is characterized by endemic violence, given an environment hostile to man and beyond the authority of the State, its importance to economic and social life has led to public and private initiatives aiming to ensure the development of maritime activities and the defence of interests involved.
How did the Arabs manage to maintain an empire based on Islamic principles for three hundred years? Arab expert Petra Sijpesteijn and her team will be examining this question over the coming five years, focusing on the correspondence of ordinary people. The research is being funded by an ERC Consolidator Grant.
Last updated Aug 2019
About the School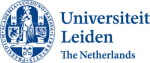 Are you curious, critical and involved in the world around you? At Leiden University, the oldest university in the Netherlands, you can make a valuable contribution to tackling the various national an ... Read More
Are you curious, critical and involved in the world around you? At Leiden University, the oldest university in the Netherlands, you can make a valuable contribution to tackling the various national and international challenges facing modern society. Together with academics and fellow students from all over the world, you will actively address these challenges. We keep an open mind, do not shy away from difficult discussions and allow one another the space to disagree. We expect the same active, open-minded and critical attitude from you. We challenge you to look beyond your own boundaries. Leiden University welcomes anyone who wants to achieve their full potential. Our modest community size in the historical cities of Leiden and The Hague creates a highly personal and committed atmosphere. Together, we map out a learning path that suits you and your ambitions. You will also be encouraged to conduct research in cooperation with eminent and enthusiastic scholars. The knowledge and skills you develop here will benefit you for the rest of your life, regardless of the career path you choose!
Read less
Leiden ,
Leiden ,
Leiden ,
Leiden ,
Leiden ,
Leiden ,
The Hague ,
The Hague ,
The Hague ,
The Hague
+ 9 More
Less