Program Description
The course involves three main aspects:
the study of theories and ideas about media and cultural production in a global context
the critical analysis of cultural texts and practices from around the world
engagement in practical creative production.
The MA in Global Media and Culture seeks to explore the relationship between these three areas and to show how knowledge of each informs and influences the others. In addition, it will provide you with the skills necessary for academic study at an advanced level, either for those wishing to go on to further academic research or as advanced preparation for those interested in pursuing careers in a range of media and culture industries.
The emphasis of the programme is the critical and analytical study of the contemporary global framework of media and cultural studies, the production and continuation of localised cultural identities within a global context, and a theoretically-informed approach to the creative production of media texts.
The Global Media and Culture programme at Keele University represents the multidisciplinary coming together of academics and practitioners from a range of fields. The distinctive nature of Keele as a pioneer for interdisciplinary academic study provides the Global Media and Culture Programme with an ideal basis for the development of the cross-subject study.
Teaching Facilities
The programme is taught in specialist facilities dedicated to the Media & Management programmes. Students will have 24/7 access to the Media Building which houses extensive digital media production facilities including film and photography studios and digital post-production labs. You also have access to professional media production equipment and software as part of the programme (no additional costs are involved).
Assessment
The MA has a range of assessments, with options to specialise in the 2nd half of the year depending on your own skills and strengths, or whether you want to focus on media analysis (producing an original dissertation) or creative practice (producing a short film, photography exhibit, or installation). Other assessments include posters, portfolios, presentations, essays, annotated bibliographies, and the creation of marketing campaigns. ‌
Academic Entry Requirements
Undergraduate degree in Media Studies, Cultural Studies, Business Studies, Management or Marketing, or another appropriate humanity or Social Sciences subject, with second class lower (2:2) or an international equivalent.
Applicants with other qualifications and appropriate experience will be considered on a case-by-case basis.
English Language Entry Requirement For International Students
IELTS 6.5
The University also accepts a range of internationally recognised English tests.
If you do not meet the English language requirements, the University offers a range of English language preparation programmes.
During your degree programme, you can study additional English language courses. This means you can continue to improve your English language skills and gain a higher level of English.
Careers
The MA can lead to a range of career pathways, offering a range of transferable skills (in written and verbal communication) in addition to applied skills in media practice (including film-making and digital image manipulation). Alumni have pursued careers in journalism and the media and creative media industries, as well as marketing, human resources, and further postgraduate study.
The University has a Careers and Employability team who can provide you with advice and guidance about your future career. The team offer specialist workshops, for example 'Options with Postgraduate Study' and Moving on with your PhD', and can also meet you individually to give guidance and support to help you develop your career. We also hold regular careers fairs on campus and informal events where you can meet employers. You will also have access to our database of job opportunities and digital resources such as online psychometric testing.
Last updated Nov 2019
About the School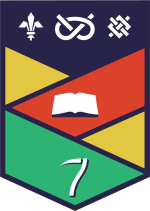 Whether you're considering a foundation course or an undergraduate degree, a master's or a PhD, Keele is a place where students thrive - we're proud to be joint No.1 in England for Course Satisfaction ... Read More
Whether you're considering a foundation course or an undergraduate degree, a master's or a PhD, Keele is a place where students thrive - we're proud to be joint No.1 in England for Course Satisfaction in the Guardian University League Table 2019, in addition to having been ranked No.1 in England for student satisfaction in the 2018 National Student Survey, of broad-based universities. We were also awarded Gold in the recent Teaching Excellence Framework.
Read less