Program Description
Overview
The MA Film programme is taught by experts in Film and seeks to engage you with the key elements that make up the diverse nature of film and moving images.
The Film MA can also be studied between Canterbury and Paris, with the first term at our Canterbury campus and the spring term at our center in Paris. It is also available in Paris only where you spend the entire year in the French capital.
Think Kent video series
This talk by Dr Maurizio Cinquegrani, Director of Graduate Studies in the School of Arts, focuses on a group of documentaries filmed in Poland and portraying journeys of postmemory to the sites of Jewish life before the war and Jewish destruction during the Holocaust.
About the Department of Film
The Film Department at the University of Kent is known for its excellence in research and teaching. Arts at Kent (including Film) was ranked 1st in the UK for research power in the Research Excellence Framework (REF) 2014. One of the largest European centres for the study of film, it has an established reputation going back 35 years. Approaching film as a dynamic part of our cultural experience, we encourage thinking about film as it emerges at the intersections of art, document and entertainment. Through theory and practice, individual research, student-led seminars and visiting speakers, we promote an environment in which postgraduate students are able to engage with the continuing vibrancy of cinema.
Studying film as a postgraduate at the University of Kent will give you the opportunity to experience our rich resources of academic expertise, library facilities and a campus-based film culture. We currently offer expertise in North American, European and Latin American cinemas. Our research and teaching will engage you in a dialogue with aesthetic, conceptual and historical perspectives, as well as with digital media and practice by research.
In 2014, the University opened a new 62-seat cinema named after the pioneering female film director Ida Lupino, which students can enjoy as part of their experience during their studies. The Lupino has state-of-the-art digital projection and sound and has been created to provide an intimate atmosphere for film viewing.
National ratings
In the Research Excellence Framework (REF) 2014, Arts at Kent was ranked 1st for research power and in the top 20 in the UK for research quality.
An impressive 98% of our research was judged to be of international quality. The School's environment was judged to be conducive to supporting the development of world-leading research.
Course structure
The programme consists of research training, two compulsory 30-credit modules and two 30-credit subject options. Teaching is primarily seminar-led, with some lectures. The dissertation is written under supervision.
Modules
The following modules are indicative of those offered on this programme. This list is based on the current curriculum and may change year to year in response to new curriculum developments and innovation. Most programmes will require you to study a combination of compulsory and optional modules. You may also have the option to take modules from other programmes so that you may customize your programme and explore other subject areas that interest you.
FI812 - Advanced Film Theory
FI813 - Film History: Research Methods
FI998 - Dissertation:GPMS
Teaching and Assessment
Assessment is by coursework and the dissertation.
Careers
Arts graduates have gone on to work in a range of professions, from museum positions and teaching roles to film journalists and theatre technicians. Our graduates have found work at Universal Pictures, the London Film Festival, and other arts, culture and heritage-related organizations, as well as in film production, as editorial assistants and as web designers.
Last updated Sep 2018
About the School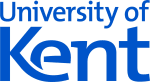 The School of Arts at the University of Kent is based at the university's Canterbury campus, just outside the historic and culturally significant city of Canterbury. The School of Arts offers undergra ... Read More
The School of Arts at the University of Kent is based at the university's Canterbury campus, just outside the historic and culturally significant city of Canterbury. The School of Arts offers undergraduate and postgraduate programmes in four subject areas: Drama and Theatre; Film; Art History; and Media Studies.
Read less