Program Description
The MA Fashion Styling is a unique industry-focused programme that allows students to learn about fashion styling, production and image-making. Drawing on from Condé Nast's knowledge and expertise, the course delivery is split between taught academic content, practical and technical workshops, independent research as well as masterclasses from leading industry professionals in exploring the creative, commercial and critical dimensions of styling in context of print, digital and experiential fashion media.
The programme is situated within the fashion media portfolio of the college that also includes master's courses in Fashion Journalism, Creative Direction for Fashion Media and Fashion Media Strategy. Students on MA Fashion Styling will share some taught sessions and project with the other fashion media masters in order to nurture collaboration and to ensure that students acquire a holistic understanding of fashion media industries.
The core aim of the programme is to provide opportunities for students to become effective practitioners in fashion styling and image-making within the fashion and media industries. The programme will provide students with the opportunity to understand concept development and research for creative practice; creative, conceptual, commercial and critical dimensions of fashion styling; technical production skills; collaborative work, digital design skills for fashion styling and audience understanding through a range of learning opportunities.
The Condé Nast College of Fashion & Design has a strong focus on preparation for industry. The programme aims to support an effective transition from study to employment, linking theory and academic study to industry practice. You will become familiar with real industry situations that will allow you to continue to advance your knowledge and understanding and to develop new skills to a high level after graduation. During the course, you also have an opportunity to complete 4-week relevant work experience as part of your professional development.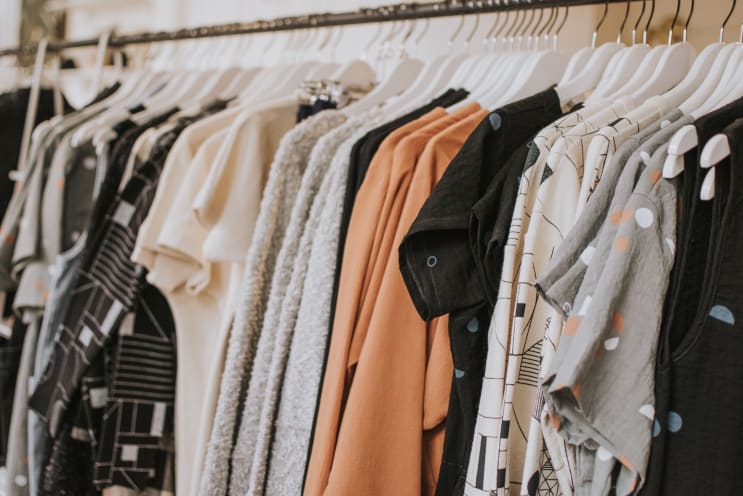 Programme Schedule
| | |
| --- | --- |
| Online Induction Week | 7 December 2020 – 11 December 2020 |
| Winter Term (Term 1) | 11 January 2021 – 19 March 2021 |
| Reading Week | 22 March 2021 – 26 March 2021 |
| Easter Break | 29 March 2021 – 09 April 2021 |
| Spring Term (Term 2) | 12 April 2021 – 18 June 2021 |
| New York Trip (Optional)/ Reading Week | 21 June 2021 – 25 June 2021 |
| Summer Term (Term 3) | 28 June 2021 – 03 September 2021 |
| Optional Placement | 06 September 2021 – 08 October 2021 |
| Autumn Term (Term 4) | 11 October 2021 – 17 December 2021 |
| Term Ends | 17 December 2021 |
This MA is an internationally recognised qualification validated by the University of Buckingham, worth 180 credits at QCF level 7.
Course Structure
The programme is structured as four 10-week terms. The first three are taught and the final term is dedicated to independent study to complete the final projects and a thesis. The programme structure consists of modules that are shared across all media programmes that focus on research skills and building critical awareness of current issues as well as developments in the fashion and media industry along with programme specific modules that enable you to acquire technical and practical skills aligned with your careers goals.
Programme Structure
| | | |
| --- | --- | --- |
| Term 1 | Fashion Media Futures | Critical Research: understanding Audiences |
| Term 2 | Styling Toolkit | Critical Research: understanding Audiences |
| Term 3 | Fashion Narratives | Masters Final Project |
| Term 4 | Masters Final Project | Masters Final Project |
The key focus of MA Fashion Styling is on visual content creation, image-making and styling for both still and moving image. This programme is suitable for individuals with a both creative and commercial eye for fashion and desire to collaborate with other creatives. Modules on the programme are:
Critical Research: Understanding Audiences
The purpose of this module is to provide you with an overview of the range of research methods, approaches and tools that are vital for developing insight into audiences. The module will cover the philosophy of research, ethics, primary and secondary research methods, how to analyse, evaluate as well as disseminate research findings. The module will consider research in a range of contexts relevant to the media industries and enable you to understand the relationship between theory and practice.
Fashion Media Futures
In order for fashion media to stay agile, it is important that companies, brands, publications and indeed individuals are aware of the issues as well as opportunities relevant for the industry now and in the near as well as distant future. As part of this, you will be introduced to skills of evaluating how societal, technological, political and economic change and how these impact fashion media. In teams consisting of students from different media programmes, students will collaboratively respond to emerging trends and to create new solutions that capitalise on this.
Styling Toolkit
During this module, you will learn about the professional skills in styling, production and image-making. As part of this, you will examine the evolving role of stylist working across multiple professional, commercial and creative contexts in creating and communicating identities. You will be encouraged to experiment with fashion styling and image-making practices in finding your professional voice and style whether working on a project for an industry client, fashion brand or for your own portfolio. You will be also introduced to identity and brand theories relevant to fashion styling.
Fashion Narratives
The purpose of this module is to enable you to continue to develop practical skills in fashion styling and image-making and apply learning to develop creative concepts to professional standards. Here, fashion styling is situated in the contemporary ecosystem of fashion media, encouraging you to consider the balance between creative and commercial concerns of creating content. Collaboration is an important part of this module and you will be encouraged to work with photographers, film-makers and creative directors as part of this project in creating, among others, fashion editorials and moving image.
Final Masters Project
During this module, you will create a practical outcome aligned with your programme specialism and identified career focus. You might approach this as an opportunity to create a portfolio of work, initiate a live or simulated industry project or take an entrepreneurial approach by creating a project that you might continue to pursue after finishing the degree.
A written thesis will underpin the practical element, allowing you to identify a clear connection between academic theory as well as scholarly research and genuine industry practice. The aim is to consolidate and enhance previous learning on the programme and provides the opportunity to develop an individual research proposal in any area of interest relevant to the content of the programme.
This project aims to provide you with an opportunity to conduct live research in a topic of interest to you, developing skills in project management and engaging with professional development planning. You will be encouraged to secure 4-week relevant work experience as part of your professional development.
Entry requirements
The standard entry requirements for this course is a BA honours degree, preferably at 2:2 or above, or an equivalent EU/international qualification. Applicants must be aged 18 years or older on the first day of the course.
Specific entry requirements for MA Fashion Styling
A design/visual-based degree in an appropriate subject such as Fashion Design, Visual Communication, Fashion Promotion, Fine Art and other related fields. Students may also have a degree in unrelated studies but are able to demonstrate a commitment to styling and image-making through examples of work. Students will be asked to submit examples of relevant work as part of their application process.
Accreditation of Prior Experiential Learning (APEL)
Exceptional applicants who do not meet the standard entry requirements may still be considered through APEL if they can extensively demonstrate the skills and capacity necessary for academic study at postgraduate level. Sometimes the experience is as beneficial as what is learnt in a classroom. The admissions and academic teams will consider applications that show exceptional strengths and alternative evidence, which may include:
Work experience
Non-accredited courses
Extensive reading and research
A brilliant, relevant and credible personal statement
An exceptionally strong academic or professional reference
Or a combination of these.
Each application will be considered on its own merit, although we cannot guarantee every applicant an offer.
English language requirements
IELTS level 6.5 or above or equivalent Secure English Language Test (SELT) Full information can be found on our International Students webpage.
Selection criteria
We select applicants according to potential and current ability in the following areas:
Demonstration of a strong personal identity
The potential to benefit from the course
Excellent communication skills
Evidence of motivation and commitment
Careers
With our unique access to the fashion industry, the College prepares students for employment through live industry projects and work placements and provides expert career advice to students and graduates.
In recent years, technological developments have driven new opportunities in the sector and there is no longer such a distinct separation between fashion media and fashion retail. The removal of these boundaries has broadened the scope of careers available.
Fashion media professionals now move seamlessly between roles at magazines and positions with major fashion brands and retailers, making the focus of the MA Fashion Styling relevant to an increasingly broad range of job opportunities. Within fashion media in general and styling specifically, the course is suitable for those keen to pursue careers as:
Editors
Visual content creators
Stylists
Image, visual and brand consultants
During the course, students will examine the roles outlined in magazine mastheads and the increasing roles in digital media. The evolving role of stylist and the new job opportunities available across fashion, media, culture, entertainment and lifestyle will be explored as part of the course.
"We look forward to welcoming the very brightest and most able of the College's students onto our highly coveted work experience programmes." Hazel McIntyre, HR director, Condé Nast Publications
Paying the course fee
In order to confirm and secure a place on this course, students will be asked to pay a deposit in the amount of £1,200 at the point of receiving an offer from us.
UK/EU students can pay the tuition fee in instalments throughout the year.
International students will be asked to pay their course fee in full in advance of arriving at the College and prior to the issue of CAS.
Why Study With Condé Nast College?
You will be studying this course with the only UK fashion education provider that operates from within the fashion industry. This exceptional environment provides you with a unique insight into fashion communication in all its forms and the workings of the creative industries, as well as providing access to numerous unrivalled experts in their fields.
With weekly guest speakers from a broad range of professions within the fashion and creative industries, you will be learning directly from the best in the industry.
Your campus
The Condé Nast College is situated in a state-of-the-art building in the heart of Soho, London's creative and cultural hub. The area is home to numerous film, fashion and media houses providing unrivalled opportunities for professional networking and cultural experiences. The College is a 10-minute walk from the headquarters of Condé Nast International, as well as Vogue House, which our students get to experience through visits or online activities, as part of their exposure to the professional world.
Who teaches at Condé Nast College of Fashion?
A specialist in communication, media and writing, Johannes Reponen is the Programme Director of our MA Fashion Media Strategy course. He has previously headed MA degrees at the London College of Fashion, writes for a number of fashion and design publications, and works with international clients on future insight. With BA and MA degrees in communication and criticism, Johannes is currently completing his doctoral research degree.
During your course, you will also be taught by a range of our academic staff as well as industry guests and visiting lecturers.
Visiting lecturers and guest speakers include:
Osman Ahmed, a senior editorial associate at The Business of Fashion
Georgia Murray, fashion editor at Refinery29
Nova Dando, creative director
Aled John, head of business development at Condé Nast International
Paul Nesbitt, head of audience research at Condé Nast International
Dr Kate Nelson Best, fashion and media scholar
Marcus Agerman Ross, Founder and editor of Jocks&Nerds
Students on the course also have access to the College-wide industry lecture programme that takes place once a week. Previous speakers include Victoria Beckham, Suzy Menkes and Becky Smith to name a few.
Last updated Sep 2020
About the School
The Condé Nast College is an important starting point for those who want to be tomorrow's stars of the fashion industry. With outstanding resources, modern facilities and access to experts from the wo ... Read More
The Condé Nast College is an important starting point for those who want to be tomorrow's stars of the fashion industry. With outstanding resources, modern facilities and access to experts from the worlds of fashion, style and luxury, the College prepares its students to work in all areas of this exciting and innovative industry.
Read less