Program Description
Course details
Immerse yourself in hands-on filmmaking and real production budgets on this practical course. Creativity and collaboration will be at the heart of your learning, which will take place in the University's Northern Film School, giving you access to industry-standard equipment and facilities.
Informed by professional film production techniques and processes, this course will give you the opportunity to gain specialist knowledge in key areas, including producing, directing, cinematography and editing. Throughout this learning process, you will have the support of a teaching team with current and extensive industry experience.
The course is driven by filmmaking itself, but you will also focus on theory - we want you to think, research, discuss and watch films. Drawing on established ideas and techniques used in independent filmmaking, you will be encouraged to base your productions on inspiring stories and innovative concepts.
Course Benefits
As film financing, production and distribution move away from old models our course prepares you for an industry that expects you to be self-reliant and self-employed.
You will be taught by practising filmmakers with experience in documentary and fiction, from cinematography to editing, some of whom can boast BAFTA and Oscar nominations. As a consequence of relationships between staff and the industry, you will have the opportunity to learn from visiting filmmakers during guest lectures and workshops. The Northern Film School is also a member of The International Association of Film and Television Schools (CILECT), an organisation of only the best film schools worldwide.
The School was the first in the UK to receive JAMES accreditation, in recognition of the professional expertise of our staff, our industry-standard facilities and the opportunities we provide for our students to crew on professional shoots. JAMES represents creative and technical organisations across the media industries sector such as the Association of Professional Recording Services (APRS), the Music Producers Guild (MPG), UK Screen and UK Drama. On this JAMES approved course, you will be studying the latest in industry practice and gain access to professional contacts and work experience opportunities. JAMES described us as 'a benchmark against which all other film courses need to be measured'.
At the Electric Press in Leeds city centre where the School is based, you will have access to an impressive range of facilities. These include both 16mm and digital production equipment, two production studios, edit suites, screening facilities, a props store and film and script archive.
Entry requirements
Applicants should either have at least a second class honours degree or have equivalent experience or training, normally from within the work environment.
Your personal statement should address the following criteria:
Why you have applied to our postgraduate filmmaking course, and what you wish to gain from your experience with us (250 words max)
Which one of our main specialist areas are you interested in following? Describe why you feel your background, experience and aptitude make you a suitable candidate for your chosen specialisation. (250 words max) (The main specialist areas are: Producing, Screenwriting, Directing, Cinematography, Production Design, Sound, Editing)
Write an evaluation addressing the weaknesses of one item in your submitted portfolio. (250 words max)
What other experiences and/or learning have you had in film, television or related areas? (250 words max)
Tell us about any other interests including your leisure activities (150 words max)
All suitable candidates will be required to submit a portfolio or showreel.
All applications should be supported by a reference, either academic or professional. All applicants should satisfy our University English language requirements.
IELTS:
IELTS 6.0 with no skills below 5.5, or an equivalent qualification. The University provides excellent support for any applicant who may be required to undertake additional English language courses.
MATURE APPLICANTS
Our University welcomes applications from mature applicants who demonstrate academic potential. We usually require some evidence of recent academic study, for example, completion of an access course, however recent relevant work experience may also be considered. Please note that for some of our professional courses all applicants will need to meet the specified entry criteria and in these cases work experience cannot be considered in lieu.
If you wish to apply through this route you should refer to our University Recognition of Prior Learning policy.
Please note that all applicants to our University are required to meet our standard English language requirement of GCSE grade C or equivalent, variations to this will be listed on the individual course entry requirements.
Job Prospects
Your course will give you a competitive edge in a challenging industry. Guest lectures from visiting professionals will enhance your career networks alongside the creative abilities and technical skills you will develop under the guidance of an experienced teaching team. The opportunity to promote your graduation film on the international film festival circuit and the chance to attend film festivals should also serve to strengthen your professional networks.
Creative Producer
Cinematographer
Screenwriter
Director
Careers Advice
Our dedicated Jobs and Careers team offers expert advice and a host of resources to help you choose and gain employment. Whether you're in your first or final year, you can speak to members of staff from our Careers Office who can offer you advice from writing a CV to searching for jobs.
Fees & funding
UK & EU 2018/19
The tuition fee for students entering in 2018/19 is £7000 in Year 1 and £3500 in Year 2.
International 2018/19
The tuition fee for students entering in 2018/19 is £11500 in Year 1 and £5750 in Year 2.
Facilities
Film Studios
Based in the Electric Press, our two expansive production studios, East and West Side enable the building of substantial film sets. This affords film students the opportunity to fully explore set design and prop building.
Library
Our Library is open 24 hours a day, seven days a week, every day of the year, providing you with access to specialist books and journals, learning spaces, computers, multimedia facilities and media equipment hire. Tens of thousands of our Library's digital resources, including ebooks, e-journals and databases, can be accessed online at a time and place to suit you.
Broadcasting Place
A hub for creative minds and innovative thinkers, Broadcasting Place is home to our arts, design and architecture students.
Gym and Sports Facilities
Keeping fit is easy at Leeds Beckett - our fitness suites are easy to get to, kitted out with all the latest technology and available to all sports members.
Last updated Nov 2019
About the School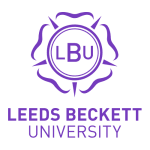 Studying at Leeds Beckett University you will be in the centre of an exhilarating community and be part of a social and economic environment that is shaping the city of Leeds for the future.
Studying at Leeds Beckett University you will be in the centre of an exhilarating community and be part of a social and economic environment that is shaping the city of Leeds for the future.
Read less