MA Classics and Ancient Civilisations
Home ›
MA ›
MA Classics and Ancient Civilisations
Program Description
In chronological terms, the programme covers thousands of years, from the early origins of Egyptian and Sumerian societies down to the world of Greece and Rome, including its modern reception from the Renaissance to the twenty-first century.
Choose from four specialisations
The master's programme distinguishes itself from other similar programmes through its flexibility and wide range of electives, through the diversity of the research-related specialisms offered within the program, and through the collaboration of Assyriology, Classics, Egyptology and Hebrew and Aramaic Studies within one program. The program is well connected with excellent research institutes in Leiden, including the National Institute for the Near East (NINO), the National Museum of Antiquities (RMO) and the University Library, which hosts the Papyrological Institute and a unique collection of ancient and medieval manuscripts.
Use a wide range of research methods
The programme introduces a wide variety of research methods: traditional philology with its intimate knowledge of languages and texts, while still indispensable, is enriched by social history and economic theory, comparative literature, the study of religion in an anthropological perspective and, of course, archaeology and material culture.
Close, individual tuition
At Leiden, our master's students are considered valued members of a close-knit academic community. Small classes, regular individual mentoring, and an informal, open-door policy create an environment that is ideal for the exchange of ideas and the development of your knowledge and intellectual abilities.
Critical-thinking and advanced research skills
An important goal of the programme is to develop your ability to conduct high-quality scientific research using a wide variety of research methods. This is a particularly exciting field in which to conduct research, with different research sources opening up the possibility of completely fresh interpretations of the past. Many students conduct field research in a country abroad, visiting excavation sites, or participate in one of our department's own research projects including excavations at Saqqara and the Dakhla Oasis.
Admission and Application
We invite motivated students from around the world to apply for the Master of Arts in Classics and Ancient Civilizations. Admission requirements may vary per specialisation, please visit the specialisation of your interest to find out more about the entry requirements:
https://www.universiteitleiden.nl/en/education/study-programmes/master/classics-and-ancient-civilizations/admission-and-application
After graduation
As a graduate of an MA in Classics and Ancient Civilizations at Leiden University you are qualified to work as a junior academic researcher in an academic environment or carry out further research work on a PhD programme. It is also possible to find employment within the fields of publishing or teaching, at policy-making departments of governmental bodies, within the education sector, or within cultural tourism.
Last updated Aug 2019
About the School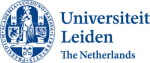 Are you curious, critical and involved in the world around you? At Leiden University, the oldest university in the Netherlands, you can make a valuable contribution to tackling the various national an ... Read More
Are you curious, critical and involved in the world around you? At Leiden University, the oldest university in the Netherlands, you can make a valuable contribution to tackling the various national and international challenges facing modern society. Together with academics and fellow students from all over the world, you will actively address these challenges. We keep an open mind, do not shy away from difficult discussions and allow one another the space to disagree. We expect the same active, open-minded and critical attitude from you. We challenge you to look beyond your own boundaries. Leiden University welcomes anyone who wants to achieve their full potential. Our modest community size in the historical cities of Leiden and The Hague creates a highly personal and committed atmosphere. Together, we map out a learning path that suits you and your ambitions. You will also be encouraged to conduct research in cooperation with eminent and enthusiastic scholars. The knowledge and skills you develop here will benefit you for the rest of your life, regardless of the career path you choose!
Read less
Leiden ,
Leiden ,
Leiden ,
Leiden ,
Leiden ,
Leiden ,
The Hague ,
The Hague ,
The Hague ,
The Hague
+ 9 More
Less