Program Description
Our aim is to provide MA Arts Management students with:
Advanced understanding of the subject of Arts Management,
Advanced knowledge and understanding of the most up-to-date theories and discourses in Arts Management and how these are influencing practice,
Knowledge of international trends in cultural policy and how they are affecting, and affected by, the practice of Arts Management,
Essential practical skills relating to Arts Management, particularly strategic planning, financial management, business planning and engaging audiences,
A sophisticated level of critical and divergent thinking and expression,
Skills appropriate to self-directed study and independent research,
Awareness of different research methodologies and their application to the work of arts managers,
Further developed wider intellectual and transferable skills, consistent with creative thought and independent learning.
Highlights
Industry Links
We connect directly with a range of theatre companies, festivals, venues, local and central government bodies and arts development agencies to ensure that students are meeting, hearing from, and working with, professionals and policymakers.
World-Class Facilities
Queen's offers students access to state of the art facilities: from the film studio, the Queen's Film Theatre, the Brian Friel Theatre, the Sonic Arts Research Centre and the Naughton Gallery.
Student Experience
Belfast and Northern Ireland are home to arts organisations leading in areas of community engagement. Lecturers work closely with students to ensure that their involvement with the modules and assessments on the Programme connect directly with their personal learning needs. We provide a welcoming environment for both local and international students. Students are supported and encouraged to socialise and attend local arts events together. We take intercultural education very seriously on the MA in Arts Management and believe that students on the MA can learn from one another as well as from their tutors and lecturers on the course. Students have a unique opportunity to meet and work with artists studying on other MA pathways in the School.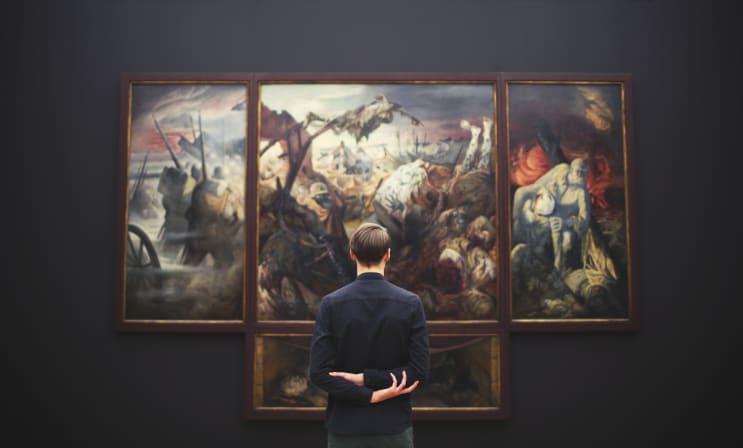 Course Structure
This MA is suitable for a range of participants; early and mid-career arts managers, who wish to develop their practice and understanding of the background, theories and principles of arts and cultural management, will find this degree invaluable. While there is a focus on the publicly subsidised arts sector, the MA does serve as a strong and valuable route for graduates who are interested in creating their own cultural ventures for self-employment.
The majority of students will take on an independent research project during the course.
The MA consists of the following core modules and a double Dissertation and Work Placement module:
Audiences for the Arts
Cultural Policy: Its Relationship to Arts Management
Managing the Arts I: Thinking Strategically
Managing the Arts II: Planning for the Arts
Research Dissertation
Work Placement
Teaching Times
Tuesdays, (most) Wednesdays, Thursdays, 5 - 7 pm with occasional full-day sessions (approximately 5 per year maximum for full-time)
Career Prospects
This MA in Arts Management will be of benefit for careers within the arts sector, in academia and in areas of public policy. It will also provide a strong foundation for individuals looking to start their own cultural initiatives.
Employment after the Course
Former students have gone on to work for theatre companies and venues, industry development agencies, local government arts offices, and to establish or further develop their own independent companies as well as to develop PhD studies in Northern Ireland and abroad.
Learning and Teaching
Module sessions will involve a mixture of lectures, discussion and team-based work as well as meetings with professional arts managers, artists and cultural policymakers.
Assessment
Assessments associated with the course are outlined below:
Essays
Practical assignments
Presentations
Dissertation
Entrance requirements
Graduate
Normally a 2.1 Honours degree or above or equivalent qualification acceptable to the University in Arts, Humanities, Management, Social Sciences or a cognate discipline.
A 2.2 Honours degree or equivalent qualification acceptable to the University may be considered if an applicant can demonstrate relevant work experience as an artist or in the field of arts administration. Exceptionally, applicants who do not hold a 2.2 Honours degree and who possess relevant experience may be permitted the opportunity to demonstrate achievement at an equivalent level, for example, this could be in a senior management role in an arts/cultural organisation. The University's Recognition of Prior Learning Policy provides guidance on the assessment of experiential learning (RPEL). Please visit http://go.qub.ac.uk/RPLpolicy for more information.
International Students
For information on international qualification equivalents, please check the specific information for your country.
English Language Requirements
Evidence of an IELTS* score of 6.5, with not less than 5.5 in any component, or an equivalent qualification acceptable to the University is required. *Taken within the last 2 years.
International students wishing to apply to Queen's University Belfast (and for whom English is not their first language), must be able to demonstrate their proficiency in English in order to benefit fully from their course of study or research. Non-EEA nationals must also satisfy UK Visas and Immigration (UKVI) immigration requirements for the English language for visa purposes.
For more information on English Language requirements for EEA and non-EEA nationals see: www.qub.ac.uk/EnglishLanguageReqs.
If you need to improve your English language skills before you enter this degree programme, INTO Queen's University Belfast offers a range of English language courses. These intensive and flexible courses are designed to improve your English ability for admission to this degree.
As a result of the COVID-19 pandemic, we will be offering Academic English and Pre-sessional courses online only from June to September 2020.
Academic English: an intensive English language and study skills course for successful university study at degree level
Pre-sessional English: a short intensive academic English course for students starting a degree programme at Queen's University Belfast and who need to improve their English.
Tuition Fees
| | |
| --- | --- |
| Northern Ireland (NI) | £6,140 |
| England, Scotland or Wales (GB) | £6,900 |
| Other (non-UK) EU | £6,140 |
| International | £16,900 |
All tuition fees quoted are for the academic year 2020-21. Tuition fees will be subject to an annual inflationary increase unless explicitly stated otherwise.
Additional course costs
All Students
Depending on the programme of study, there may be extra costs which are not covered by tuition fees, which students will need to consider when planning their studies.
Students can borrow books and access online learning resources from any Queen's library. If students wish to purchase recommended texts, rather than borrow them from the University Library, prices per text can range from £30 to £100. Students should also budget between £30 to £75 per year for photocopying, memory sticks and printing charges.
Students undertaking a period of work placement or study abroad, as either a compulsory or optional part of their programme, should be aware that they will have to fund additional travel and living costs.
If a programme includes a major project or dissertation, there may be costs associated with transport, accommodation and/or materials. The amount will depend on the project chosen. There may also be additional costs for printing and binding.
Students may wish to consider purchasing an electronic device; costs will vary depending on the specification of the model chosen.
There are also additional charges for graduation ceremonies, examination resits and library fines.
Arts Management costs
There are no specific additional course costs associated with this programme.
How do I fund my study?
The Department for the Economy will provide a tuition fee loan of up to £5,500 per NI / EU student for postgraduate study.
A postgraduate loans system in the UK offers government-backed student loans of up to £10,609 for taught and research Masters courses in all subject areas. Criteria, eligibility, repayment and application information are available on the UK government website.
Last updated Nov 2020
About the School
Founded in 1845 as Queen's College Belfast, we became an independent university in 1908. Today, we are ranked in the top 173 universities in the world (QS World Rankings 2020) in the top 140 in the wo ... Read More
Founded in 1845 as Queen's College Belfast, we became an independent university in 1908. Today, we are ranked in the top 173 universities in the world (QS World Rankings 2020) in the top 140 in the world for graduate prospects (QS Graduate Employability Rankings 2020), and a member of the Russell Group of UK research-intensive universities, combining excellence in research and education with a student-centred ethos.
Read less