MA African Studies (research)
Home ›
MA ›
MA African Studies (research)
Program Description
A multidisciplinary approach
The research master in African Studies at Leiden University bridges the often artificially drawn boundaries between the humanities and the social sciences. The programme combines disciplines from the humanities, such as history and literary studies, with disciplines from social sciences, in particular: political science; anthropology; and economics.
As a result, you have the opportunity to develop in-depth knowledge about different aspects of the African continent and its peoples, at the same time you are not bound by boundary constraints of any of the more traditional disciplines focusing on Africa.
Develop your research skills
Within this research master, you will focus on developing your research skills, and you will have an entire year (of which six months consists of fieldwork) to execute your own research project which offers you outstanding opportunities to get insights into working and conducting research in Africa and to enhance your job prospects.
You will take in-depth courses that will guide you through social theory, methodology development, and proposal writing; you will write a scientific publication, and practice your debating and presentation skills. This will enable you, upon graduation, to initiate independent PhD or policy research, advise and participate in policy development and implementation, or offer training to businesses.
Choose your area of interest
During your studies, you will gain knowledge on the different regions on the African continent and contextualise and embed your regional knowledge in a broad set of theoretical and thematic perspectives. This will make you well-prepared to subsequently design your own research project on a topic of your liking.
The programme is taught by leading African Studies scholars from all the relevant institutions in the Netherlands, including the International Institute of Social History (IISH) and the Universities of Wageningen and Amsterdam (UvA and VU).
Access resources from the Africa Studies Centre Leiden
During your studies, you will have access to the excellent facilities of Leiden University and in particular those of the Africa Studies Centre Leiden (ASCL) and its research library. The network of the ASCL, regular seminars, conferences and projects on Africa will provide international orientation and embed for your MA research.
Admission and Application
Do you want to apply for this master's programme at Leiden University? Please check our admission and application information:
https://www.universiteitleiden.nl/en/education/study-programmes/master/african-studies-research/admission-and-application
Last updated Sep 2020
About the School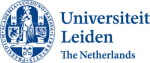 Are you curious, critical and involved in the world around you? At Leiden University, the oldest university in the Netherlands, you can make a valuable contribution to tackling the various national an ... Read More
Are you curious, critical and involved in the world around you? At Leiden University, the oldest university in the Netherlands, you can make a valuable contribution to tackling the various national and international challenges facing modern society. Together with academics and fellow students from all over the world, you will actively address these challenges. We keep an open mind, do not shy away from difficult discussions and allow one another the space to disagree. We expect the same active, open-minded and critical attitude from you. We challenge you to look beyond your own boundaries. Leiden University welcomes anyone who wants to achieve their full potential. Our modest community size in the historical cities of Leiden and The Hague creates a highly personal and committed atmosphere. Together, we map out a learning path that suits you and your ambitions. You will also be encouraged to conduct research in cooperation with eminent and enthusiastic scholars. The knowledge and skills you develop here will benefit you for the rest of your life, regardless of the career path you choose!
Read less
Leiden ,
Leiden ,
Leiden ,
Leiden ,
Leiden ,
Leiden ,
The Hague ,
The Hague ,
The Hague ,
The Hague
+ 9 More
Less