M.Sc. in Mechatronics and Robotics Engineering
Home ›
MSc ›
M.Sc. in Mechatronics and Robotics Engineering
Program Description
Mechatronics and Robotics Engineering
M.Sc. students must complete a total of at least 36 – credit hours, within the following guidelines:
Course work of 18 credit hours, including 6 credit hours as a core course, 9 credit hours as elective courses, and a 3 credit hour Laboratory/Project-Based Learning course.
Thesis work of 18 credit hours.
M.Sc. students have to pass successfully six courses with three credit hours each.
Courses
Core courses:
MTR 501- Advanced Mechatronics Systems Design
MTR 502- Optimal Control
Elective Courses:
Students select the 9-credit elective courses, from the set Mechatronics and Robotics elective courses. Students can also select, with the aid of their academic advisors, elective courses from other interdisciplinary graduate programs.
MTR 503- Advanced Control Systems
MTR 504- Micro-Electro-Mechanical Systems (MEMS)
MTR 505- Mobile Robots and Vision Systems
MTR 506- Advanced Topics in Mechanical Systems Design
MTR 507- Intelligent Robots
MTR 508- Robot Kinematics, Dynamics and Control
MTH 501- Advanced Mathematics and Statistics I
Project-Based Learning Course:
Master of Science students in Mechatronics have to attend successfully the Project-Based Learning course to improve their design and professional skills. Students have to present concepts and competitive solutions through the teamwork spirit. The total credit hours of the course are three.
MTR 701- Project-Based Learning in Mechatronics and Robotics
M.Sc. Thesis:
The M.Sc. candidate should prepare and defend a Thesis based on high-valued research work in one research topic in the fields of Mechatronics and Robotics.
About the Department
Introduction
The Department of Mechatronics and Robotics Engineering is the synergistic integration of precision machinery, electronics and information technology to design innovative components and systems to create functional and smart products. The research priorities of the graduate program are in the areas of bio-Mechatronics, autonomous robots, intelligent robots, intelligent control systems, smart sensors/actuators, and Micro/Nano-Electro-Mechanical Systems (MEMS/NEMS) for industrial, automotive, and biomedical applications.
Vision
The vision of the Department of Mechatronics and Robotics is to stand among the best Mechatronics departments in the region through establishing the state of the art research and education environment for excellent research impact, outstanding graduates and quality of community service.
Mission
The mission of the Department of Mechatronics and Robotics is to conduct leading-edge research and to prepare excellent graduates from all countries with equal chances, who can exploit the state of the art technologies, develop intelligent machines, and actively participate in industrial research and development centers, through introducing high-quality research-oriented education.
Objectives
To take an active role in addressing and providing solutions for current and potential future needs of regional and international industries.
To develop critical thinking skills for the design and evaluation of Mechatronics products and systems.
To develop advanced experimental skills practicing in modern laboratories applying the Problem Based Learning methodology.
To develop communication skills of preparing professional proposals, reports, articles and presentations in national and international scientific events and communities.
To develop integrated teamwork skills for interacting with other members from different specializations.
To establish strong and effective co-operation with national and international research institutes, universities and industries relevant to Mechatronics.
To implement the recognition of the Mechatronics degrees by international accrediting bodies or dual degree with Japanese partner universities.
Laboratories:
Bio-Mechatronics Lab
Magnetic Bearing and Magnetic Levitation Lab
Intelligent Mechatronics Lab
Field and Service Robots Lab
MEMS Lab
Research Areas
Bio-Mechatronic Systems
Surgical Robots
Rehabilitation Robots and Assistive Devices
Human-Robot Interaction
Prosthetic Devices
Smart Medical Devices
Bio-Inspired Robots
Magnetic Suspension and Bearing Systems
Control of Magnetic Bearing Systems
Applications of Magnetic Bearing in Medical Field
Magnetically Levitated Wind Turbine
Robots with Magnetic Bearing Joints
Vibration Isolation Systems Using Magnetic Suspension
Self-Bearing (Bearingless) Motors.
Intelligent Mechatronics Systems
Flying/Walking Robot.
Tele-Operation Systems.
Aerial Manipulation Systems
Multi-Locomotion Robots
Legged Robots
Wearable Vehicle
Brain-Based Devices
Micro/Nano Manipulation
Parallel & Interconnected Manipulators
Swarm Robots
Intelligent control of Smart Actuators
Micro Smart Sensor/ Actuators
Nonlinear Vibration Systems
Smart Structures
Field and Service Robots
Mobile Robot Exploration, Navigation and Control
Rescue Robots
Inspection Robot
Climbing Robots
Robot Motion Control in Unstructured Area
Landmines Detection Robots
Indoor Service Robot.
Insect-Killing Robot
Solar Powered Rover
Autonomous Underwater Vehicles, AUV
Agriculture Robots
Mining Robots
Forestry Robots
Construction Robots
Micro/Nano Electro-Mechanical Systems
Tactile Sensing Systems
Smart Sensor/Actuators
Micro Energy Harvesting Devices
Micro Flying Robot
Microfluidics Systems
Last updated Aug 2019
About the School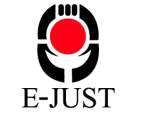 Realizing the need to offer an alternative to those who wish to have advanced and unique degrees in International Business and Humanities, the F.I.B.H. was established, based on new educational concep ... Read More
Realizing the need to offer an alternative to those who wish to have advanced and unique degrees in International Business and Humanities, the F.I.B.H. was established, based on new educational concepts in the heart of E-JUST vision, to be a center of cutting-edge education and research, human development and collaboration among academia and industry. Students will be educated and trained by highly qualified and well-experienced staff from Egypt and Japan.
Read less