M.Sc. in Civil and Environmental Engineering
Home ›
MSc ›
M.Sc. in Civil and Environmental Engineering
Read more about this program on the school's website
Program Description
School of Engineering and Digital Sciences
Nazarbayev University's School of Engineering and Digital Sciences (NU SEDS) has designed all of its programs to revolutionize the traditional engineering and science learning environment of lectures and laboratories to include modern components that engage students in project-based exercises in critical thinking.
As world-class leaders in STEM education, all NU SEDS graduates enter the global marketplace as highly skilled experts in their chosen field of study. Our graduates go on to become innovators who overcome the obstacles in Central Asia and Eurasia's advanced technology industries.
The SEDS promotes a mission of utilizing advanced technologies and research to shape student expertise and train them in critical thinking and inventive design.
Graduates of NU SEDS are coveted in the global engineering and digital science community because of our students' interdisciplinary perspectives essential to advancing modern industry and infrastructure.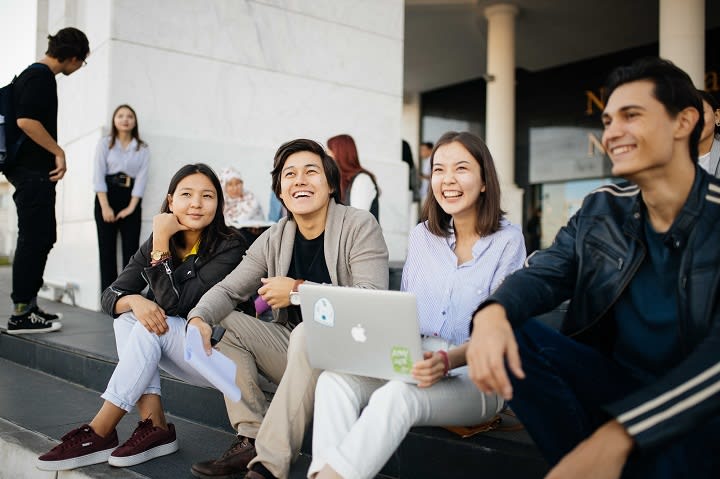 ©Nazarbayev University
About the program
The Master of Science in Civil and Environmental Engineering program provides a comprehensive technologic and scientific preparation for engineers in following four key areas of Civil and Environmental Engineering, which are in perfect alignment with today's technological challenges:
Structural Engineering,
Geotechnical Engineering,
Environmental Engineering and
Construction Management.
By delivering an MSc at an international standard level, we are offering our master's students future opportunities in terms of Ph.D. and positions in research centers.
Students are required to complete 120 ECTS credits, in 4 semesters, which satisfies requirements stipulated by the Bologna Process and the European Credit Transfer and Accumulation System (ECTS) for Master's Degrees. The program is designed to provide advanced skills and a detailed knowledge base at the graduate level for individuals working in academia, industry or research settings in Kazakhstan or throughout the world. This MSc-CE program focusses on Infrastructure Systems, Transportation Systems, and Vertical Structures. The MSc courses offered in this course build on the four core disciplines of Structural Engineering, Geotechnical Engineering, Environmental Engineering, and Construction Management. The program is complemented by courses in Advanced Project Management, Research Methodology and Statistics, and Probability.
General information
Campus: Nur-Sultan, Kazakhstan
Language: English
Delivery mode: Full time, on-campus
Duration: 2 years
Total ECTS credits: 120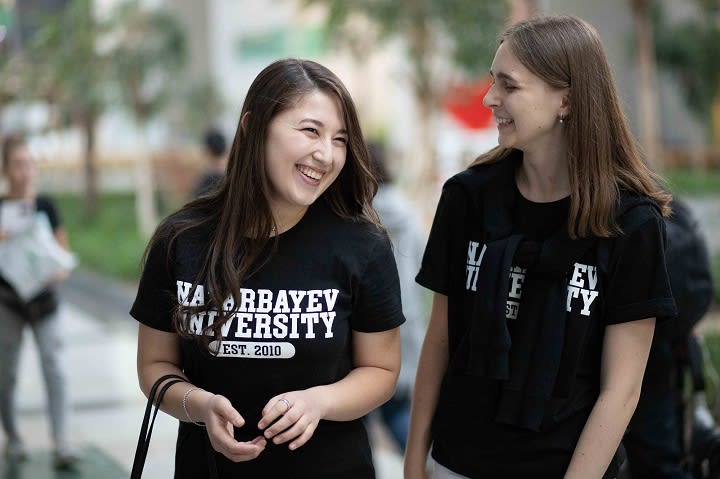 ©Nazarbayev University
Entrance requirements
An undergraduate degree (Bachelor's degree or equivalent).
During the application period, final year students may submit an official current transcript for consideration.
A minimum CGPA of 2.75 out of 4.0 (or equivalent).
English Language Requirements.
IELTS – no less than 6.5 overall (with at least 6.0 in each sub-score) or the equivalent TOEFL score as posted on the ETS website.
High motivation and a strong interest in the program as outlined in a statement of purpose.
CV (Resume).
Two letters of recommendation.
Work after graduation
Possible career destinations:
Graduates of this program can apply their expertise in academic, industrial, or research fields:
Civil Engineers – Collaborate with businesses to provide realistic, economical solutions to improve essential infrastructural systems such as roadways, transportation, tunnels, and bridges.
Environmental Engineers – Create new strategies for recycling, waste disposal, water, and air pollution control to improve environmental sustainability.
Strategic partners of Nazarbayev University
Duke University, Fuqua School of Business (USA)
The National University of Singapore, Lee Kuan Yew School of Public Policy (Singapore)
The University of Pennsylvania (USA)
The University of Cambridge (UK)
Colorado School of Mines (USA)
The University of Wisconsin-Madison (USA)
The University of Pittsburgh Medical Center (USA)
The Lawrence Berkeley National Laboratory (USA)
The Oak Ridge Associated Universities (USA)
Last updated May 2020
About the School
Located in Nur-Sultan City, Kazakhstan, in Central Asia, Nazarbayev University is a research university with growing international renown combining education and innovation on a state of the art 21st- ... Read More
Located in Nur-Sultan City, Kazakhstan, in Central Asia, Nazarbayev University is a research university with growing international renown combining education and innovation on a state of the art 21st-century campus. NU scholars conduct research in a variety of fields and bring the most ambitious projects to life. Research is supported by internal and external funds each year and carried out in modern laboratories. English as the language of instruction and research at Nazarbayev University, admission and progression systems are entirely merit-based.
Read less