M.Sc. in Chemical and Materials Engineering
Home ›
MSc ›
M.Sc. in Chemical and Materials Engineering
Read more about this program on the school's website
Program Description
School of Engineering and Digital Sciences
Nazarbayev University's School of Engineering and Digital Sciences (NU SEDS) has designed all of its programs to revolutionize the traditional engineering and science learning environment of lectures and laboratories to include modern components that engage students in project-based exercises in critical thinking.
As world-class leaders in STEM education, all NU SEDS graduates enter the global marketplace as highly skilled experts in their chosen field of study. Our graduates go on to become innovators who overcome the obstacles in Central Asia and Eurasia's advanced technology industries.
The SEDS promotes a mission of utilizing advanced technologies and research to shape student expertise and train them in critical thinking and inventive design.
Graduates of NU SEDS are coveted in the global engineering and digital science community because of our students' interdisciplinary perspectives essential to advancing modern industry and infrastructure.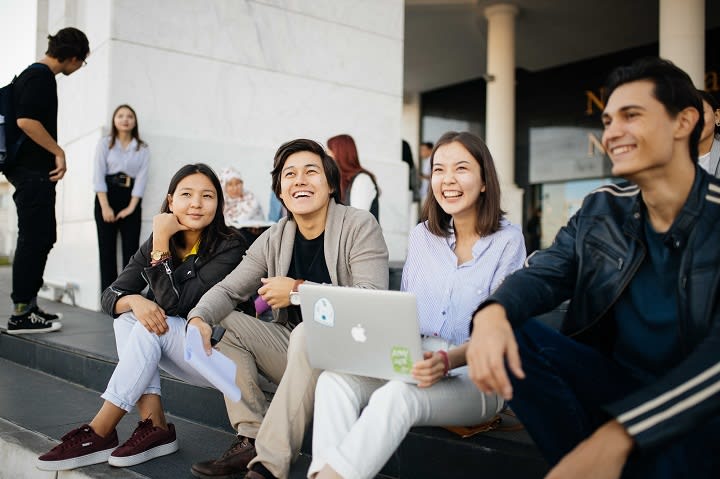 ©Nazarbayev University
About the program
MSC in Chemical and Materials Engineering (MSc-ChME) students are required to complete 120 ECTS credits, in 4 semesters, which satisfies the requirements stipulated by the Bologna Process and the European Credit Transfer and Accumulation System (ECTS) for Master's Degrees. The program is research-oriented and it is designed to provide the skills required to solve advanced technical problems in chemical and materials engineering through a combination of Thesis Research and advanced coursework. The small class size allows excellent student-instructor communication. Students are encouraged to contribute Thesis Research topics from their interests or previous work experience.
The program emphasizes adapting and applying analytical, mathematical/optimization and computing skills The program is structured in four semesters. In the first semester, core courses in Chemical and Materials Engineering are offered. In the second semester, elective courses are also included, allowing the student to specialize in the preferred research area. In the third semester. thesis-related work begins, in addition to the elective course. The fourth semester is entirely devoted to research work. The student chose the research supervisor in the ChME department at the beginning of the third semester. A list of the ChME and their research interests is available on the SEDS website.
General information
Campus: Nur-Sultan, Kazakhstan
Language: English
Delivery mode: Full time, on-campus
Duration: 2 years
Total ECTS credits: 120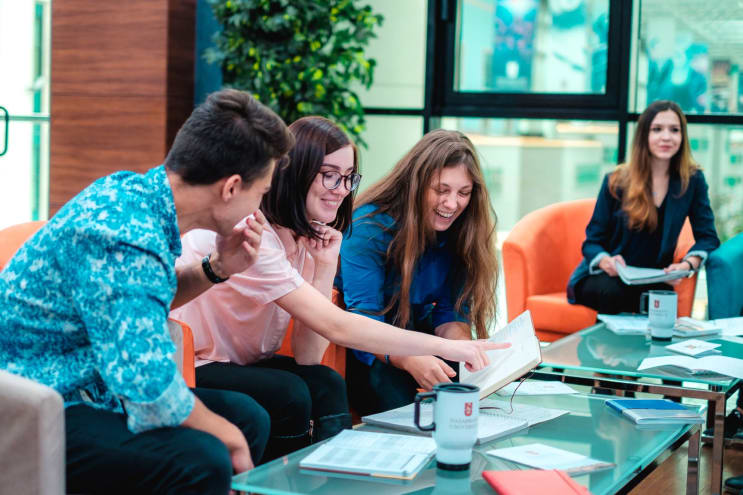 ©Nazarbayev University
Entrance requirements
An undergraduate degree (Bachelor's degree or equivalent).
During the application period, final year students may submit an official current transcript for consideration.
A minimum CGPA of 2.75 out of 4.0 (or equivalent).
English Language Requirements.
IELTS – no less than 6.5 overall (with at least 6.0 in each sub-score) or the equivalent TOEFL score as posted on the ETS website.
High motivation and a strong interest in the program as outlined in a statement of purpose.
CV (Resume).
Two letters of recommendation.
Work after graduation
Possible career destinations:
Biomedical engineer
Chemist-technician
Chemist and material scientist
Nuclear engineer
Specialist and technician on labor protection and safety
Power engineer
Petroleum engineer
Production engineer
Strategic partners of Nazarbayev University
Duke University, Fuqua School of Business (USA)
The National University of Singapore, Lee Kuan Yew School of Public Policy (Singapore)
The University of Pennsylvania (USA)
The University of Cambridge (UK)
Colorado School of Mines (USA)
The University of Wisconsin-Madison (USA)
The University of Pittsburgh Medical Center (USA)
The Lawrence Berkeley National Laboratory (USA)
The Oak Ridge Associated Universities (USA)
Last updated May 2020
About the School
Located in Nur-Sultan City, Kazakhstan, in Central Asia, Nazarbayev University is a research university with growing international renown combining education and innovation on a state of the art 21st- ... Read More
Located in Nur-Sultan City, Kazakhstan, in Central Asia, Nazarbayev University is a research university with growing international renown combining education and innovation on a state of the art 21st-century campus. NU scholars conduct research in a variety of fields and bring the most ambitious projects to life. Research is supported by internal and external funds each year and carried out in modern laboratories. English as the language of instruction and research at Nazarbayev University, admission and progression systems are entirely merit-based.
Read less