Program Description
Enrolling in the master's study program Architecture at the Faculty of Architecture and Design of the Slovak University of Technology (FAD STU or just FAD) you will unfold your creativity and acquire abilities to develop complex architectural ideas and designs of new buildings as well as reconstruction of historical buildings, including their interiors and exteriors. You will be eligible to draft technical documentation of all project stages from architectural design through building permit projects to construction plans. Working on the scale of a city, you will be eligible to develop urban designs and master plans. In all this, you will make use of the understanding of cultural, intellectual, historic, socio-economic and ecological relations of the architecture and the environment, and you will rely on experiences, presentation and other skills obtained during your master studies at the Faculty of Architecture and Design.
You can apply for the study program Architecture after having successfully finished your bachelor studies. However, the major prerequisite to do so is passing in the Architecture, Urban Design or in a related study program of any of the recognized study fields.
The study program Architecture awarding the undergraduates with the degree of "Ing. arch." (Engineer architect) combines traditional forms of studies with advanced technology, recent scientific achievements and topical issues of our era, such as the strategy of sustainability, barrier-free concepts (universal design) and the like.
The modules of Design Studios being organized in 24 so-called vertical studios form the core of the study program. Each vertical studio is composed of up to 16 students of diverse skills and experience based on their study level – they are either from Bachelor's or Master's studies. The students may choose specific vertical studio based either on their interest in a certain topic or on their preference of a pedagogue – or most likely a team of pedagogues. Vertical studios are tutored by leading Slovak architects active in practice.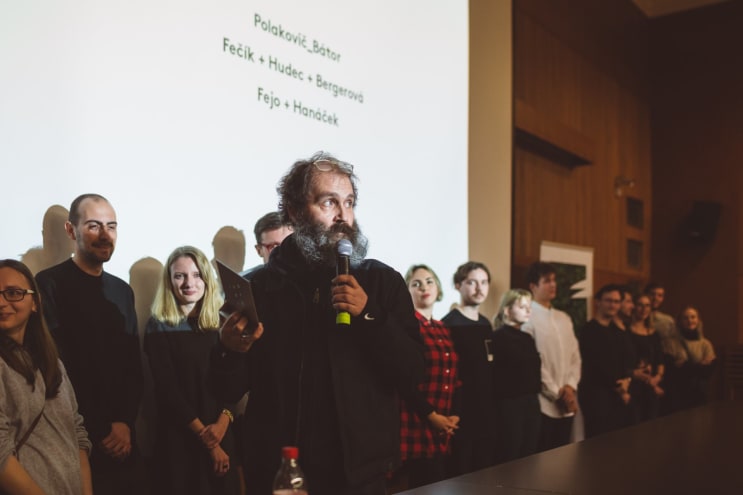 In the first term, students enrolled in the Architecture program work on urban planning projects, whereas students of Urban Design program design an architectural project. This is compulsory for all students. This one-term "touch" of the other study program provides necessary skills and experience with architecture as a complex entity. You will have the possibility to explore the given area from the urban-conceptual as well as architectural aspects. In order to widen your scope of professional knowledge, vertical studios courses are complemented by a set of compulsory subjects. Each term you can choose from a range of elective subjects that provide additional knowledge and information useful for complex problem-solving of vertical studios' assignments.
The final thesis is structured in two parallel parts – a Diploma Seminar and a Diploma Design Project. In the final thesis, the students of Architecture program will demonstrate their ability to prepare a comprehensive architectural design of a building, interior and exterior, and the ability to resolve tasks ranging from an urban plan through the architecture of buildings up to the artistic and technical details in a creative and original manner and to coordinate the aesthetic, technical, structural design with the financial, environmental and social requirements of the construction. On the other hand, the students of the Urban Design program will demonstrate the ability to produce comprehensive urban-and-architectural design solutions in the regional, municipal and zone scale, including the production of master plans with comprehensive urban and architectural detailing in their final thesis.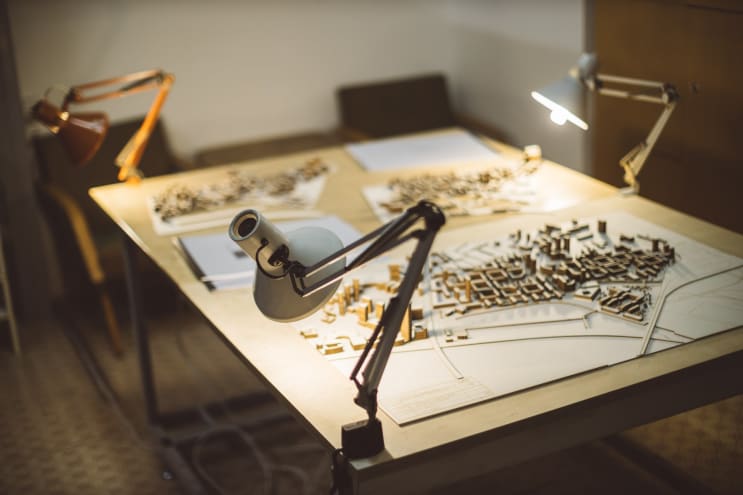 Job opportunities
The structure of the curriculum, both form- and content-wise, is drafted in compliance with the EU Directive on the recognition of professional qualification. The degree Ing. arch., which is awarded to graduates from the Architecture and Urban Design study field, is listed among recognized study programs and university degrees.
The professional qualification enables the graduates of the Faculty of Architecture and Design to practice the profession of an architect, and upon passing the authorization exam they acquire access to the profession of an architect in all twenty-seven states of the European Union.
As a graduate, you are capable of understanding the cultural, intellectual, historic, and socio-economic relations of the architecture and the environment. You are eligible to develop complete architectural ideas and designs of buildings, including their interiors and exteriors, urban designs and master plans for the purposes of providing guidance for urban development. You will be ready to handle the coordination of aesthetic, technical, construction, financial, environmental, and social requirements. You will master the expertise to prepare all stages of a design process and will be qualified to supervise construction work on a building site and of complex urban structures. Also, you will be prepared to carry out the managing and coordination activities of an architect and town planner. After graduation, you may also apply for PhD. study and follow a more scientific path, if you want to.
Based on your results, interests and proven efforts you can strengthen your engagement through close cooperation with practicing architects on term assignments and/or serving your internship in an architectural studio.
The Faculty of Architecture and Design of the Slovak University of Technology also supports an interdisciplinary incubator start-up, where students can further develop their ideas, design and work under the close supervision of mentors from the academic field as well as from practice. In this way, they are encouraged to start their business in a familiar environment and initiate a successful career.
Deadlines for application
31 May 2021
Tuition Fees
Students studying in the English language: 3,500 € per year
About The School
Why the Faculty of Architecture and Design of STU in Bratislava?
The Faculty of Architecture and Design is one of seven faculties at the Slovak University of Technology in Bratislava (hereafter abbreviated as STU, from Slovak "Slovenská technická univerzita"). It is the largest and oldest school of architecture in Slovakia; the beginnings of architecture education date back to the academic year 1946/1947 and are associated with the study field called Civil Engineering.
The Faculty of Architecture and Design today is a creative and competitive institution with open-minded staff and successfully exploits international cooperation possibilities in research and education. Especially through the Erasmus Plus mobility program, the faculty offers exchange possibilities with more than 50 partner institutions all over Europe. Annually dozens of students of the Faculty of Architecture and Design study abroad as well as international students arrive to study here. Last academic year, we had 29 international students who came to study with us.
Lecturers at the Faculty of Architecture and Design are outstanding personalities who are not only teachers and researchers; most of them are active practicing architects, town-planners or industrial/product and graphic/brand designers. The obtained prizes and awards, as well as recognition and contacts going across the borders of Slovakia, are the best proof of their qualities.
Apart from national experts, FAD STU has also been inviting visiting lecturers from abroad: Jan Gehl, Marco Casagrande, Nathalie de Vries (MVRDV), Rainer de Graaf (OMA), Jenny B. Osuldsen (Snohetta), Patrik Schumacher (Zaha Hadid Architects) are just some of the numerous significant foreign experts and personalities of contemporary architecture who have visited the Faculty so far. The Faculty's international involvement is reflected by membership in international organizations and participation in multinational projects in Slovakia and abroad.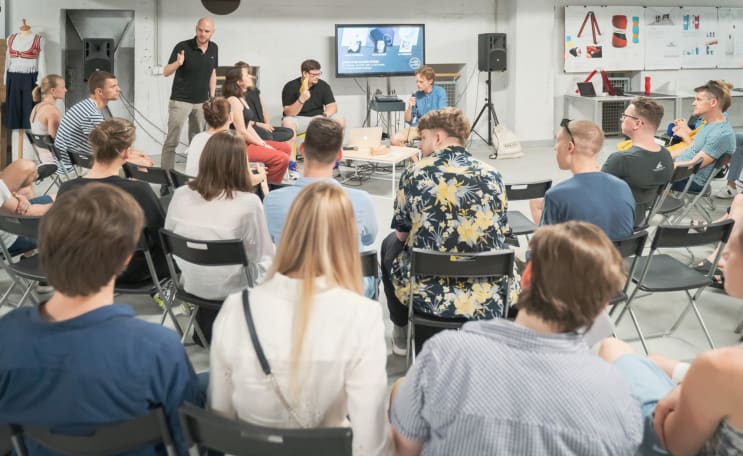 As one of the smallest metropolis in Central and Western Europe, the vibrant city of Bratislava represents an inspiring and at the same time affordable place for international students and travelers. Thanks to its geographical location in central Europe it is the gate to Europe. You will enjoy its proximity to Vienna, Budapest, Prague with perfect traffic connections. The shared history and close distances are common to these capitals and provide many opportunities for cultural, social and traveling experiences. Great bus and railway connections from Bratislava as well as easy accessibility to Bratislava and Vienna airport offer cheap connections to major European destinations.
What do we do and how?
If you are looking for the largest and oldest school of architecture in Slovakia, with the Faculty of Architecture and Design as an integral part of the Slovak University of Technology in Bratislava, you are about to arrive at the right spot.
You can study here Architecture and Urban Design, Industrial and Product Design. The character of these studies has determined the Faculty's underlying education strategy, in particular its focus on the development of the students' creativity and critical thinking and their ability to respond to the unpredictable challenges of the future which every graduate is yet to encounter. Project-based learning led by experts with academic as well as professional background and projects coordinated in tight cooperation with practice provides a faithful simulation of "real-life" experience.
The Faculty of Architecture and Design offers also the possibilities of focused work in its specialized Education and Research Center in the heart of the UNESCO Cultural Heritage city of Banská Štiavnica. In the authentic historical house (actually restored by the students) the Faculty can accommodate up to 30 students and 10 staff members during workshops or specialized courses throughout the year.
When getting closer to practice, the students are encouraged to take part in a wide range of local as well as international contests. The quality of the school is mainly confirmed by the students' achievements. Faculty of Architecture and Design can proudly boast with the successes of the students in various local and international architectural, urbanistic and design competitions (e.g. Inspireli Awards, Xella, Isover, National Prize for the Design, ABF Slovakia for the best bachelor's work, Prof. Lacko Prize for the Best Diploma Work) and many others.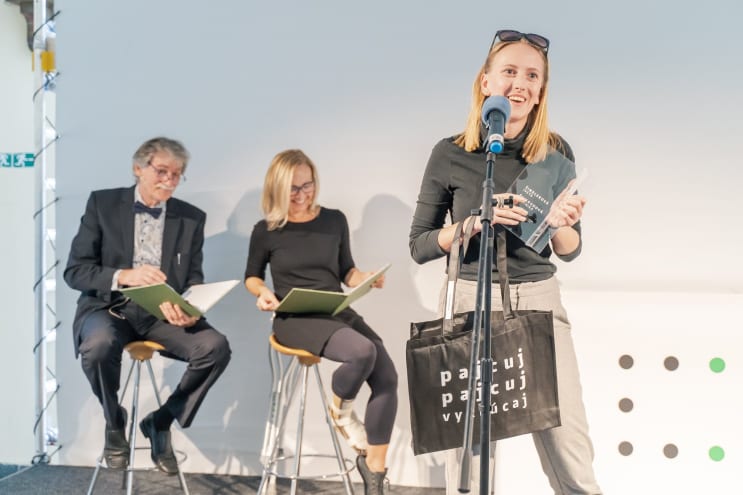 With such a mindset we aim at complex preparation of our students in the field of hard skills as well as soft skills in the context of upcoming Industry 4.0.
However, a good education is not enough. We strive to create a community in the first place. Faculty of Architecture provides rich social, research, academic and sport life. We have a long tradition in organizing our biggest public event – Night of Architecture and Design. Many of the events are prepared for students by students – for example, Manifest (our first-years get a warm welcome by their new colleagues). Followed by open-days, exhibitions of students as well as professionals showcasing their work, table-tennis weekend, etc. and ending up with many local architecture, design, art festivals and markets (such as Urban Market), Faculty of Architecture and Design enjoys their presence due to its strategic location close to the Bratislava city center.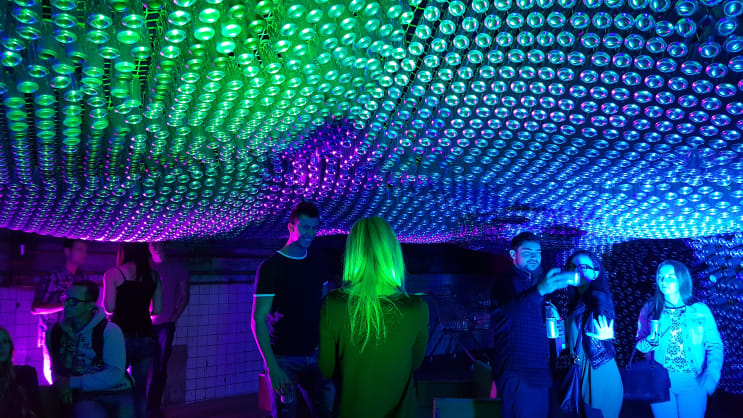 Last updated Sep 2020
About the School

The Faculty of Architecture and Design is part of the Slovak University of Technology in Bratislava as a top establishment with educational, scientific, artistic, and project activities in the field o ... Read More
The Faculty of Architecture and Design is part of the Slovak University of Technology in Bratislava as a top establishment with educational, scientific, artistic, and project activities in the field of architecture, urbanism, and design. It was founded in 1947, and since then, it is based on the most talented Slovak architects and designers.
Read less