Program Description
Energy transition, e-mobility, Industry 4.0 or information superhighway - many current issues of our time can only be mastered with specialists in electrical engineering. If you are interested in just one of these applications in the fields of energy, automation or telecommunications, then you are in good hands with a degree in electrical engineering! And even more: with a modern campus right on the Baltic Sea, the fun is not too short!
overview
Degree Program - Electrical Engineering - Master (ETM)
Faculty - Faculty of Electrical Engineering and Computer Science
Start of studies - summer semester and winter semester
Approval - approval-free
Duration of study - 3 semesters
Creditpoints - 90 ECTS
Degree - Master of Science (M.Sc.)
Lecture Language - German
Pre-requisites
Even if you have not yet received your graduation certificate on the application deadline, you can apply for a current certificate of achievement and a certificate of current ECTS credits, the preliminary final mark and the expected closing date.
Completed degree in electrical engineering or in a generally closely related degree program with at least 210 ECTS credits
In the case of a degree with 180 ECTS points, there is the option to complete a BAföG-sponsored adaptation semester or to complete the missing ECTS credits in parallel to the Master's degree program until the master's thesis is registered.
practical work of at least 12 weeks (internships during the first degree course will be credited)
If no internship has been completed, conditions will be granted.
An admission commission decides on the existence of the professional requirements and any conditions.
Summary
Based on a first professional qualification, the Master's program in Electrical Engineering will provide you with in-depth knowledge in the field of electrical engineering in order to be able to use scientific methods and findings for difficult and complex problems both in practice and in research. The orientation of the study content is more scientifically oriented and should, inter alia, convey the qualification for a doctorate. You can choose between two main areas of study: General Electrical Engineering and Renewable Energies.
Goals and job prospects
For graduates of the master's program in electrical engineering, there are many possible applications both in large companies and in the medium-sized industry in the design, engineering and development of electrical-electronic components, the hardware and software sector is equally included. Today, there is no industry that does not require electrical engineering, electronics, computer and automation technology, so that it is possible to work in almost all large companies and in many medium-sized companies, regardless of the focus.
Study design
The Master's program comprises three semesters. At the beginning of the first semester, you choose one of the main subjects of General Electrical Engineering or Renewable Energies. In two semesters, in-depth courses are held, the third semester is used to process your master's thesis. In addition to compulsory modules of mathematical-scientific and technical fundamentals and overarching qualifications, such as project management or energy and environmental management, we provide you with elective modules in application-specific expertise on a wide range of topics in both areas.
The master's degree generally entitles the holder to a doctorate at a university.
Study Overview Focus on General Electrical Engineering
higher mathematics
Software engineering
system theory
Theoretical Electrical Engineering
Elective module I
Project Management
physics
Elective module II
Elective module III
Elective module IV
Energy and environmental management
Master Thesis
Study overview of renewable energy
higher mathematics
system theory
Regenerative energy systems
Elective module I
Project Management
Method of power engineering
Elective module II
Elective module III
Elective module IV
Elective module V
Energy and environmental management
Master Thesis
Last updated Mar 2020
About the School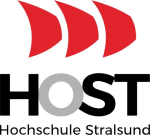 Welcome to HOST! Are you thinking about studying here? Or are you interested in a period of study or internship abroad? Are you a university lecturer or staff member who would like to find out more ab ... Read More
Welcome to HOST! Are you thinking about studying here? Or are you interested in a period of study or internship abroad? Are you a university lecturer or staff member who would like to find out more about staff mobility as part of research, teaching or professional development, or about starting an international university partnership? Then HOST International's service ist just what you have been looking for! On the following pages we provide you information about our University's international relations.
Read less