M.Sc. Applied Earth Observation and Geoanalysis
Home ›
MSc ›
M.Sc. Applied Earth Observation and Geoanalysis
Read more about this program on the school's website
Program Description
EAGLE is an international English language M.Sc. program offered at the University of Würzburg, Germany. It is focusing on Applied Earth Observation and Geoanalysis for the environment. The goal of EAGLE is to strengthen the practical use of applied Earth Observation in research, planning, and decision making, and to unlock the full potential of remote sensing data analyses in your desired field of application.
EAGLE lectures, seminars, and practicals provide in-depth methodological knowledge and practical skills and additionally provide a comprehensive overview of the range of remote sensing applications. The potential of Earth Observation data analyses for research on and management of forest-, agro-, or coastal ecosystems or the urban sphere – to name only a few examples – will be illuminated. Please browse through our courses in order to get a good overview of content and aims.
EAGLE students are subsequently encouraged to further develop and deepen their knowledge and skills tailored to their personal interests during internships and innovation laboratories at international partner institutions of the EAGLE network.
Program Content
Core and optional Courses,
Internships,
Thesis
Why Apply to the EAGLE Study Program?
Explore! - Explore the potential of Earth Observation for different applications such as mapping and analysis of agricultural, urban, coastal or ecological areas.
Apply! - Apply remote sensing for conservation, coastal or land management and learn about its potential and challenges
Develop! - Develop new innovative ideas that are bridging disciplines and bring Earth Observation data and methods into the application in various disciplines
Transfer! - Transfer your Earth Observation courses into practice. Apply your learned skills in practice either in projects within the study program, during internships or in your MSc thesis in collaboration with NGOs, IGOs or companies.
Admission Requirements
The following documents need to be handed in (in English):
A cover letter stating your interest and motivation(approx. one page)
A CV including two references(no letter of recommendation is needed)
Your B.Sc. or higher degree certificate incl. a list of all courses and grades (transcripts of records, if available final copy otherwise preliminary one)
At least 10 ECTS in remote sensing or spatial data analysis (please list them in your CV)
At least 5 ECTS in statistics, modeling, programming or remote sensing/GIS (please list them in your CV)
A B.Sc./M.Sc. within an English study program or a certificate of English language proficiency(at least: TOEFL: 72; IELTS: 6.0; HZB: 7; GER: B2 (Abiturniveau))
Certificate of basic German language skills(can be handed in one year after acceptance to the study program. The corresponding language course is offered by the university and is recommended anyways to gain a basic knowledge of German within the first year of EAGLE)
Scholarships
International students can apply to numerous organizations for a scholarship, for example to the DAAD, to party-related foundations or business-affiliated institutions. You can find information on the various types of scholarships in the DAAD scholarship database, along with suitable offers.
Last updated Apr 2020
About the School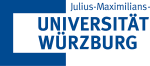 The Julius-Maximilians-Universität Würzburg (JMU), founded in 1402, is one of the universities in the German-speaking world that have a long and rich tradition. Numerous famous scholars and scientists ... Read More
The Julius-Maximilians-Universität Würzburg (JMU), founded in 1402, is one of the universities in the German-speaking world that have a long and rich tradition. Numerous famous scholars and scientists have made their mark here, such as Carl Siebold, Rudolf Virchow, and Franz Brentano. So far, 14 Nobel laureates have conducted their research here, including Wilhelm Conrad Röntgen, who discovered X-rays at Würzburg. In 1985, the physicist Klaus von Klitzing received this distinction for his discovery of the quantum Hall effect. Harald zur Hausen was given the Nobel Prize in Medicine in 2008 for discovering that viruses trigger cervical cancer. More than 28,000 students, including some 2,300 young people from abroad, are registered with ten faculties. These can be divided into four main areas: Humanities, Law and Economics, Life Sciences, and Natural Sciences and Technology. The university and its hospital provide employment for 10,000 people. Around 3,000 are on the academic staff, more than 400 as professors.
Read less