Program Description
The University of Tampa Master of Science in Marketing integrates cutting-edge theory and application to prepare students for successful careers in the marketing field. The degree provides you with an innovative and specialized academic curriculum and enhances your career skills in marketing management, product and brand management, marketing research or sales management.
Given the diverse career tracks in marketing, this program gives you the flexibility to design your own course of study based on your goals and interests. The curriculum also supports preparation for the Professional Certified Marketer™ exam offered by the American Marketing Association™.
Integrating Brand and Business Strategies
The innovative M.S. in Marketing program is designed for students pursuing careers in marketing or for professionals seeking development in specific areas of marketing.
Students learn the global nature of business from a marketer's perspective, shaped by a combination of classroom and real-world experiences.
Marketing professors, many of whom own businesses or have corporate backgrounds, teach students in an open learning environment where ideas flow freely. The practitioner backgrounds of these faculty members bring valuable experiences directly from the marketing world to the classroom.
A comprehensive curriculum sharpens skills in marketing management, brand and product strategy, marketing research and sales management. M.S. in Marketing students may be fresh from undergraduate programs or seasoned professionals looking to build their knowledge or break into new areas.
Courses integrate the most current theories and applications to prepare students for successful marketing careers, putting specific skills to work for their companies.
UT's M.S. in Marketing students enjoy a flexible program that enables an individualized course of study based upon specific career goals and interests.
Course options offer students the benefit of focusing on a particular marketing area or broadening exposure to new and exciting marketing tools. The program blends theory with practice and traditional thinking with contemporary marketing models.
Students are prepared for career success in the dynamic marketing world. An MBA concentration in marketing is also offered.
Internationally Recognized Program
The Sykes College of Business is accredited at the undergraduate and graduate levels by AACSB International (the Association to Advance Collegiate Schools of Business), an honor held by only six percent of business schools worldwide. It is rated a top-100 graduate business school in the U.S. by Bloomberg Businessweek, and since 2007 has been named among the 294 best business schools in the world by The Princeton Review.
Experiential Learning
UT offers applied experiential marketing classes in specialty areas such as strategy, research methods, brand strategy, integrated marketing communication, marketing services, sales management, global marketing and technology, and e-commerce.
Multiple hands-on, company-sponsored projects throughout the curriculum offer students a unique exposure to case study development, data collection and analysis, consulting and strategic marketing plans. Students are involved in making decisions about product development, pricing, promotion, marketing research, sales compensation, cost containment, and production schedule. These experiences serve them well in their marketing careers.
Select courses include:
Strategic Marketing Analysis
Integrated Marketing Communications
Electronic Marketing Strategy
Sport Marketing
Marketing Management and Customer Value
Personal Selling and Sales Management
Marketing Law
Strategic Brand Management
Buyer Behavior
Innovation and Technology Marketing
Students may also take courses in advertising, marketing management, service quality, business and marketing research, marketing strategy and international marketing.
Students who complete the M.S. in Marketing program at UT gain the skills to pursue positions as market researchers, brand managers, marketing managers and more. Some start their own marketing firms, receive promotions within their current companies or pursue new opportunities.
Career Advancement
UT's Office of Career Services offers excellent advisory services to students, helping them prepare effective résumés, find internships and apply for positions with top companies in the Tampa Bay area and beyond.
Career Services also provides opportunities specific to graduate students such as employer-interactive programming, speed networking events, and lunches with alumni. The Corporate Connections program allows students and alumni to network with companies such as Revenue Management Solutions, Kforce, and Raymond James Financial. In addition, students are invited to tour local businesses such as Franklin Templeton Investments, HSN and the Seminole Hard Rock Hotel & Casino.
Graduate students and alumni have free, lifetime access to a variety of tools and networks to help advance their careers. This includes HIRE UT, a specialized online resource exclusively for UT students and alumni. HIRE UT posts job openings from companies looking for well-qualified candidates. One of the distinctive characteristics of a UT education is the built-in network of active alumni and links to the local and international business communities.
Opportunities abound for connections between students and alumni.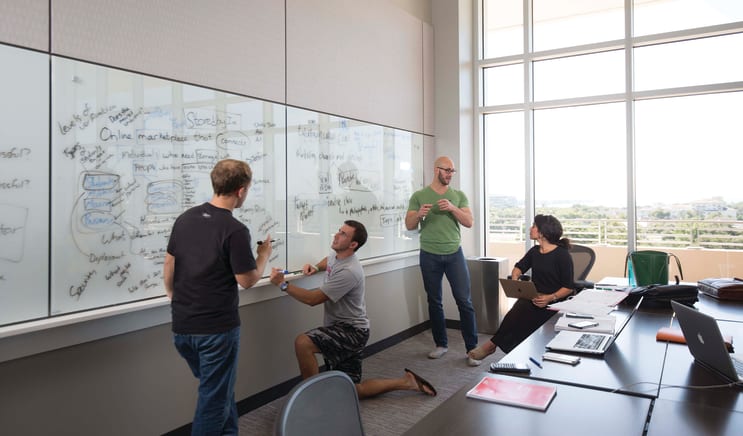 Scholarships
Each year the Sykes College of Business awards graduate assistantships to select first-year students with outstanding academic and professional credentials.
Graduate assistantships cover tuition for up to 36 credit hours over four semesters and provide a stipend. Recipients work 20 hours a week for an academic or administrative office and apply concepts they are learning in the classroom.
Admission Requirements and Documents
To apply, please fill out either the paper or online application. Applications are not reviewed until the Office of Graduate and Continuing Studies receives all required materials. Students are notified of admission decision after materials have been received and evaluated.
Completed application.
$40 application fee.
Official transcripts of all previous college work received directly from each institution.
Graduate Management Admissions Test (GMAT) or Graduate Records Examination (GRE) is required. Pending approval, applicants may submit a request to waive the GMAT through their admissions counselor if they meet ALL of the following criteria:

Sufficient evidence of three or more years of relevant professional work experience within the past five years.
A business degree from a regionally accredited institution with a GPA of 3.0 or better.
Earned a grade of B or better in each of the following courses: ACC202, ACC203, FIN 310, ECO 204, ECO 205, QMB 210, MKT 300 (or the equivalent of these courses at your undergraduate institution).

PLEASE NOTE: Meeting the criteria listed above only qualifies a student to request a GMAT waiver. All GMAT waivers are reviewed on an individual basis and must be approved by a committee. Please contact your admissions counselor for more information.

Two professional reference forms from individuals who attest to the applicant's professional background and academic potential. Professional letters of recommendation are accepted if preferred.
Professional résumé.
Personal statement: In approximately 500-1,000 words, describe your professional goals and how a graduate degree from The University of Tampa will help you accomplish those goals. In turn, you may also want to emphasize what you can contribute to the graduate program.
Work experience is recommended but not required.
International applicants: Test of English as a Foreign Language (TOEFL) or International English Language Testing System (IELTS) score report.
Application deadlines
Applications are evaluated for fall, spring, and summer terms on a rolling basis. Qualified students are admitted until spaces are full for the relevant term. Due to the rolling basis, admission is competitive and student are encouraged to apply early as there are no application deadlines. Decisions are made within a few weeks from the time the student completes their application.
Last updated Oct 2019
About the School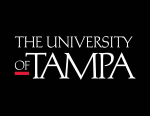 The University of Tampa's Sykes College of Business is a leading private institution focused on the development of tomorrow's global leaders. Our commitment to excellence is reflected in our AACSB acc ... Read More
The University of Tampa's Sykes College of Business is a leading private institution focused on the development of tomorrow's global leaders. Our commitment to excellence is reflected in our AACSB accreditation — a recognition that places us among the top 5 percent of graduate business schools worldwide.
Read less
Accreditations