M.S. in Instructional Design and Technology
Home ›
MSc ›
M.S. in Instructional Design and Technology
Program Description
The M.S. in Instructional Design and Technology program at The University of Tampa addresses a growing field in learning and human performance and provides a multidisciplinary area of study that draws students from many disciplines and backgrounds. Instructional designers understand and utilize technologies as both product (e.g., Web-based courses) and process (e.g., iterative and formative approaches to learner assessment).
Given the diverse career tracks in instructional design, this program offers students the flexibility to customize their course of study based on individual goals and interests. Graduates of the program are well prepared to practice their unique, multidisciplinary profession in a variety of settings, including business, K-12 schools, higher education, government, and military, or to pursue doctoral studies.
A Cutting-Edge Degree in a Lucrative Field
The M.S. in Instructional Design and Technology (IDT) program addresses a growing field in learning and human performance that draws students from multiple disciplines and backgrounds.
This innovative degree builds expertise in topics including:
Technology in education
Theories of learning and cognition
Multimedia design and development
Systematic instructional design
Open learning environments
Distance learning and e-learning
Students are trained to become experts in the design, development, implementation, and evaluation of instructional resources to improve learning and performance. Graduates are well prepared to practice their unique, multidisciplinary profession in a variety of settings, including industry, government, higher education, and K–12 schools, or to pursue doctoral studies.
Students come from a diverse array of backgrounds, including education, health care, psychology, graphic design, communications, business, and management, among other areas of specialization, but share a common interest in the integration of technology and education.
The degree also appeals to content experts in fields such as nursing, medicine, engineering or military operations who seek to develop effective training and testing materials. The program additionally provides a new direction for current K–12 teachers looking to diversify their skills and job opportunities.
Highly accessible to working adults, the program offers flexible evening and hybrid courses. Classes are small, and students benefit from one-on-one faculty attention.
Depending on their interests, students also have the option of taking related courses in the Sykes College of Business.
Program Benefits
Cutting-edge, multidisciplinary curriculum.
Starting salaries as high as $70,000.
Exponential job growth predicted in this innovative field.
Graduates are prepared for highly skilled careers across multiple industries.
Professional networking and growth provided through classroom interactions.
Mentorship and career support from expert faculty members.
Opportunities for specialization in students' individual areas of interest.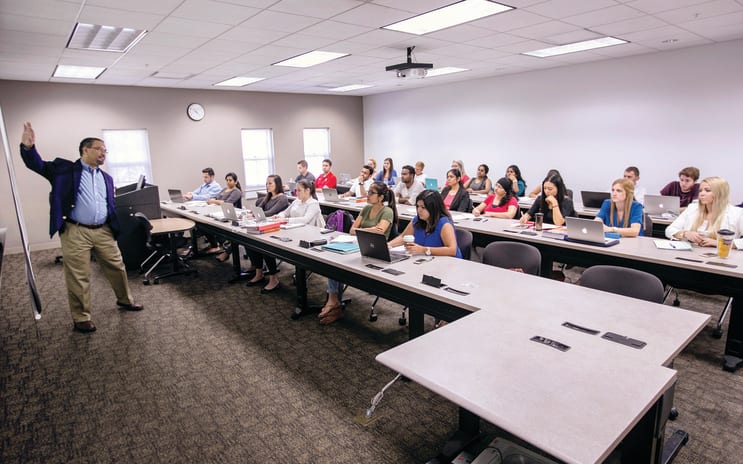 Curriculum and Practical Experience
The IDT curriculum couples hands-on, technology-based coursework with theories of education, learning, and human performance. Students learn to develop effective, cross-media curricula for diverse audiences.
Sample courses include:
Trends and Issues in Instructional Design and Technology
Theories of Learning and Cognition
Open Learning Environments in the 21st Century
Principles of Learner Motivation
Design of Online Collaborative Learning
Introduction to Distance Learning
Multimedia Design and Development
Management of Instructional Development
Performance Systems Analysis
Inquiry and Measurement
Numerous electives allow IDT students to tailor the degree to their individual interests and career goals.
Three areas of concentration are offered:
The Distance Learning and Curriculum Design concentration is intended for students who plan to work in instructional and curriculum design, online learning, employee training and development, and similar fields.
The Human Performance Technology concentration appeals to students working in human resources, information system management, performance evaluation and systems analysis in a variety of industries, including business and health care.
The Project Management and Program Evaluation concentration is designed for students interested in project and implementation management, learning assessment, research and evaluation, outcome analysis and related areas.
Real-World Engagement
Students are required to complete a field internship, providing them with direct work experience in instructional design and technology and valuable professional connections.
Recent internship projects have included:
Working with the instructional design team at a Florida community college.
Designing a Massive Open Online Course (MOOC) in medical education for USF Health.
Developing and designing self-paced customer-training courses for an IT company.
Working with faculty at Bath Spa University (U.K.) to design and develop online courses in various content areas.
Evaluating a school district's technology integration.
Working with the educational technology department at The University of Tampa.
Career Prospects
Career preparation is an important part of UT's program of study. Along with completing a field internship, students must compile a professional portfolio demonstrating their work and skills — an important tool when talking with potential employers.
The M.S. in Instructional Design and Technology can be applied to a wide variety of jobs and industries. Instructional designers often work in team-based, collaborative environments, or can choose to work on a freelance basis or open their own firm.
The Bureau of Labor Statistics estimates a median annual salary of $61,550 for instructional coordinators, $57,340 for training and development specialists and $101,930 for training and development managers. The field is expected to grow by approximately 15% over the next decade — faster than the average for other occupations.
Typical job duties include developing instructional materials and curricula; overseeing the creation of online learning modules; incorporating technology into specialized fields for educators; assessing training needs; monitoring and evaluating programs; conducting courses; and teaching training methods to instructors.
Common job titles in this field include:
Educational Technologist
Instructional Design Manager
E-Learning Course Developer
Instructional Technologist
Online Curriculum Designer
Instructional Developer
Learning and Development Specialist
Instructional Systems Specialist
Training Coordinator
E-Learning Project Manager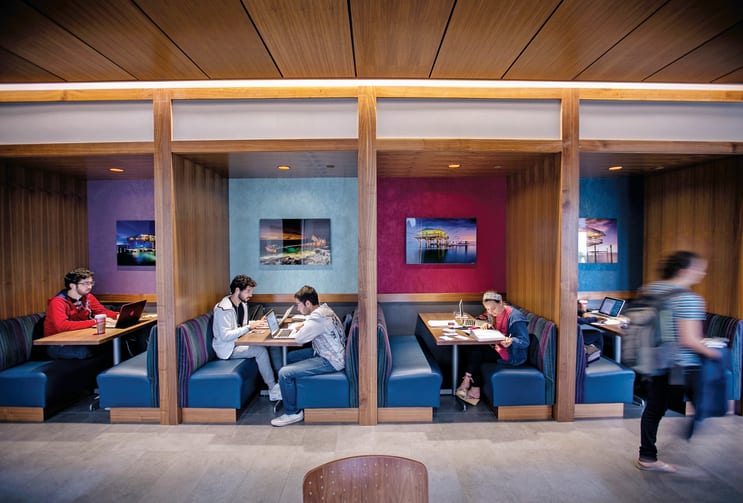 Admission Requirements and Documents
Completed application
Application fee of $40
Official transcripts for all previous college work received directly from each institution
Two reference forms
Résumé
A personal statement addressing the reason for seeking an advanced degree
TOEFL for those applicants whose primary language is not English
Interview (optional)
Application deadlines
Applications are evaluated for fall and spring terms on a rolling basis. Qualified students are admitted until spaces are full for the relevant term. Due to the rolling basis, admission is competitive and student are encouraged to apply early as there are no application deadlines. Decisions are made within a few weeks from the time the student completes their application.
Last updated Oct 2019
About the School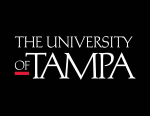 The University of Tampa's Sykes College of Business is a leading private institution focused on the development of tomorrow's global leaders. Our commitment to excellence is reflected in our AACSB acc ... Read More
The University of Tampa's Sykes College of Business is a leading private institution focused on the development of tomorrow's global leaders. Our commitment to excellence is reflected in our AACSB accreditation — a recognition that places us among the top 5 percent of graduate business schools worldwide.
Read less