Program Description
The MS in Finance is now STEM approved! Apply online and utilize the extended OPT after graduation.
The University of Tampa Master of Science in Finance prepares students for careers in the ever-changing financial industry. Changes in the investment industry and the financial markets require well-trained financial professionals to make value-enhancing decisions as information becomes available and the business environment changes.
Finance students are prepared for careers in private industry and government in such areas as banking, brokerage, individual and institutional investments, insurance, financial analysis and planning, portfolio management and more. Several courses have integrated the CFA® curriculum as provided by CFA Institute and are based on the Candidate Body of Knowledge (CBOK) from the CFA® Program. Topics in these courses assist students in preparation for the CFA® exam.*
The College offers state-of-the-art resources such as the Huizenga Family Foundation Trading Center, providing Bloomberg Professional™ real-time trading information and hands-on financial management experience.
*CFA Institute, CFA®, and Chartered Financial Analyst® are trademarks owned by CFA Institute. CFA Institute does not endorse, promote, review or warrant the accuracy of the products or services offered by The University of Tampa or verify or endorse the pass rates claimed by The University of Tampa.
Manage Change. Create Value.
UT's rigorous M.S. in Finance program gives students the training needed to excel in the ever-changing global financial industry. The complex nature of today's world of investment and finance requires professionals equipped with advanced quantitative, analytical and decision-making skills to manage change and create value.
The leading-edge finance curriculum at the Sykes College of Business focuses on practical financial management and modern valuation and qualifies students for careers in areas such as banking, brokerage, individual and institutional investments, insurance, portfolio management, and financial analysis and planning. Grounded in the current realities and best practices of the industry, courses are geared toward helping students advance in their finance careers and prepare for the Chartered Financial Analyst (CFA) common body of knowledge (CBOK) Levels I, II and III. UT finance professors — including two CFA charter holders — encourage their students to take as many parts of the CFA exam as possible to help them get ahead in the finance industry. The Sykes College of Business maintains strategic partnerships with CFA Tampa Bay and Becker/Stalla CFA Review.
Students may take advantage of M.S. in Finance electives in special topics of interest such as venture capital and alternative investments, commercial real estate valuation, accounting and value creation, advanced investments and portfolio management and advanced corporate finance. An MBA concentration in finance is also offered.
Internationally Recognized Program
The Sykes College of Business is accredited at the undergraduate and graduate levels by AACSB International (the Association to Advance Collegiate Schools of Business), an honor held by only six percent of business schools worldwide. It is rated a top-85 graduate business school in the U.S. by Bloomberg Businessweek, and since 2007 has been named among the best business schools in the world by The Princeton Review.
Training with Technology
M.S. in Finance students not only have direct access to knowledgeable professors with practical expertise, but they also learn to use the most current technology — including SAP's compustat database, Oracle's Crystal Ball simulation software, and Bloomberg's Professional data terminal. UT's high-tech trading room offers students hands-on experience in investment management. Training with technology gives students a competitive edge over other job applicants in the industry.
Applying SAP
SAP, the world's leading enterprise system platform, has become a popular tool for Fortune 500 companies. The Sykes College of Business curriculum in applied corporate finance uses SAP in the classroom so students learn with systems they are likely to use in the workplace. This puts UT at the forefront of educating finance students in applying contemporary finance theory and business systems, giving graduates a significant competitive advantage. Currently, UT is one of the few universities in the country that has integrated SAP into its graduate finance program.
Once a year, UT also offers the TERP10 Academy, which provides intensive training to prepare students to become an SAP Certified Business Associate with SAP ERP 6.0, a highly marketable certification. The 10-day course covers the fundamental integrative business processes in SAP, including procurement, production, planning, project management, sales, customer service, asset management, financial accounting, human resources, and analytics. On the last day of the course, students may choose to sit for the exam.
Monte Carlo Simulation
The application of Monte Carlo simulation — technology that helps assess risk in quantitative analysis and decision-making — in international finance courses allows students to thoroughly evaluate risk and return in business models. Many students go on to use this skill in the workplace.
Bloomberg Certification
The Huizenga Financial Trading Center inside the Sykes College of Business provides a state-of-the-art learning center for students seeking careers in investments. The center includes access to Bloomberg ProfessionalTM real-time trading information, giving students an opportunity to achieve Bloomberg certification.

Preparing for the Global Economy
Today's businesses compete in a global marketplace influenced by varying cultures, economies and mindsets. It is vital for UT students to understand how these differences affect international business relationships and operations. Pivotal to the Sykes College of Business education, cross-cultural business concepts are infused throughout the curriculum, providing a global perspective and offering invaluable opportunities for scholarship and travel.
As global economies continue to intermingle and tighten, it is a key initiative of the Sykes College of Business to produce graduates who recognize the melting pot of cultures present in the workplace. M.S. in Finance courses discuss international financial markets, international parity conditions, hedging foreign cash flows, arbitrage portfolios, international capital budgeting, international portfolio allocation and international cost of capital. Students also have the opportunity to participate in UT's robust study abroad offerings. Professors lead several educational trips each year to Asia, South America, and Europe. Companies that have hired UT finance graduates include:
Bank of America
Bloomberg L.P.
Citi
Deloitte
Depository Trust & Clearing Corporation
EY
Franklin Templeton Investments
GE
Microsoft Corporation
PwC
Raymond James
SAP
Sykes Enterprises
T. Rowe Price
TIAA-CREF
USAA
Wells Fargo
Admission Requirements and Documents
To apply, please fill out either the paper or online application. Applications are not reviewed until the Office of Graduate and Continuing Studies receives all required materials. Students are notified of admission decision after materials have been received and evaluated.
Completed application.
$40 application fee.
Official transcripts of all previous college work received directly from each institution.
Graduate Management Admissions Test (GMAT) or Graduate Records Examination (GRE) is required. Pending approval, applicants may submit a request to waive the GMAT through their admissions counselor if they meet the following criteria:

M.S. in Finance applicants who have passed any level of the CFA exam
OR
M.S. in Finance applicants who submit sufficient evidence they meet ALL of the following criteria:

Three or more years of relevant professional work experience within the past five years (relevant professional work experience is beyond entry-level in any of the following areas: investment banking, research analyst, private equity, mergers and acquisitions, venture capital and portfolio management). The applicant must submit for review any work experience not listed. Administrative, back-office and sales positions typically do not qualify for waiving the GMAT. Occupations that require quantitative and analytical skills in their practice are preferred.
A business degree from a regionally accredited institution with a GPA of 3.0 or better.
Earned a grade of B or better in each of the following courses: ACC202, ACC203, FIN 310, ECO 204, ECO 205, QMB 210, MKT 300 (or the equivalent of these courses at your undergraduate institution).



PLEASE NOTE: meeting the criteria listed above only qualifies a student to request a GMAT waiver. All GMAT waivers are reviewed on an individual basis and must be approved by a committee. Please contact your admissions counselor for more information.

Two professional reference forms (PDF) completed by individuals who attest to the applicant's professional background and academic potential. Letters of recommendation are accepted if preferred.
Professional résumé.
Personal statement: In approximately 500-1,000 words, describe your professional goals and how a graduate degree from The University of Tampa will help you accomplish those goals. In turn, you may also want to emphasize what you can contribute to the graduate program.
Individual interviews are recommended but not required.
Work experience is recommended but not required.
International applicants: Test of English as a Foreign Language (TOEFL) or International English Language Testing System (IELTS) score report.
Application deadlines
Applications are evaluated for fall, spring, and summer terms on a rolling basis. Qualified students are admitted until spaces are full for the relevant term. Due to the rolling basis, admission is competitive and student are encouraged to apply early as there are no application deadlines. Decisions are made within a few weeks from the time the student completes their application.
Last updated Oct 2019
About the School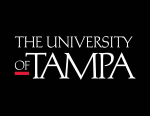 The University of Tampa's Sykes College of Business is a leading private institution focused on the development of tomorrow's global leaders. Our commitment to excellence is reflected in our AACSB acc ... Read More
The University of Tampa's Sykes College of Business is a leading private institution focused on the development of tomorrow's global leaders. Our commitment to excellence is reflected in our AACSB accreditation — a recognition that places us among the top 5 percent of graduate business schools worldwide.
Read less
Accreditations