Program Description
Offered by the Sykes College of Business' nationally acclaimed Lowth Entrepreneurship Center, the Master of Science in Entrepreneurship builds the critical business and entrepreneurial skills needed to develop and launch new enterprises. The program also appeals to professionals who wish to incorporate innovation and vision into existing companies or to engage in social entrepreneurship. The program emphasizes experiential learning. Students may focus on their own projects throughout the curriculum, or team with companies in UT's incubator and accelerator programs. When students enter the program, a customized approach to their learning is developed by faculty advisors, with the goal of helping them reach their personal objectives.
Benefits
Gain the essential skills to successfully plan and launch your own venture.
Work with faculty and expert advisors in UT's renowned Lowth Entrepreneurship Center.
Through UT's incubator and accelerator programs, get hands-on experience working with early-stage businesses and student entrepreneurs.
Create lasting connections with fellow entrepreneurs, investors, and advisors.
Use program assignments and activities to hone your business plan and investor presentation skills.
Present to investors and potentially raise capital for your business.
Cutting-Edge Graduate Curriculum
The M.S. in Entrepreneurship offers a robust curriculum that guides students in the step-by-step development of their own business. Students take one course at a time in a sequence that allows them to finish in 12 months, whether they begin in August or January. All courses are built around the core competencies needed to succeed in entrepreneurship and are designed to move students from knowledge to application, to peer leadership and mastery. Courses include:
Preparing for the Entrepreneurial Journey
Creativity and Innovation for Entrepreneurs
Selecting and Developing a Business Model
New Venture Finance
Entrepreneurial Marketing
Legal Environment of Entrepreneurial Ventures
Leading and Managing New Ventures
Communicating with Investors and Partners
Experiential Learning
The M.S. in Entrepreneurship is an experiential program that emphasizes active learning in the classroom and immediate, real-world applications. Students are encouraged and enabled to work on developing and launching their own ventures. The program is shaped around five key learning strategies:
Collaboration: Peer-to-peer learning allows budding entrepreneurs to get immediate feedback from their classmates and advisors. As business developers and owners, they also collaborate with one another to form mutually beneficial partnerships.
Coaching and Mentoring: Each student receives in-depth coaching and mentoring from a variety of experts and advisors, including the program director, professors, entrepreneurs-in-residence and local business owners.
Reflection: Student are asked to keep a journal to track their learning and awareness, and to schedule time for reflection and creative thought. Important lessons can be learned by analyzing both successes and failures.
Apprenticeship: Students are encouraged to not only observe and work with practicing entrepreneurs in the Lowth Entrepreneurship Center but to also start their own company while enrolled in the program.
Multiple Practice: Entrepreneurship is a practice that changes from day to day and from business to business. Students learn that creativity and problem-solving skills can be improved over time and with perseverance.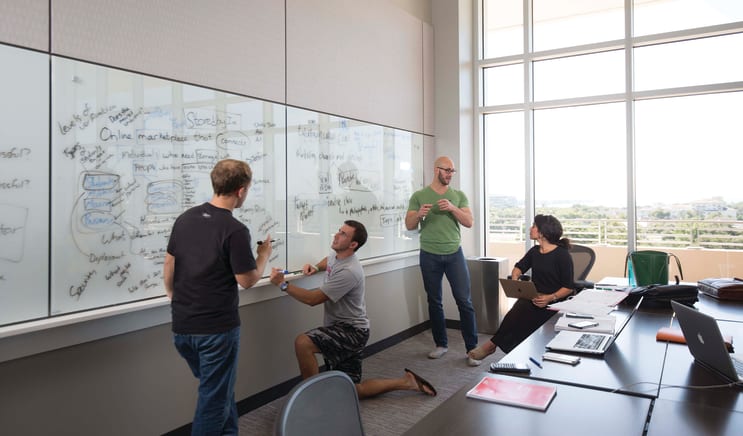 Lowth Entrepreneurship Center
Throughout their time at UT, M.S. in Entrepreneurship students either work on their own projects or team with companies in the Lowth Entrepreneurship Center's incubator and accelerator programs. They also benefit from participating in regular pitch sessions and competitions and networking events.
Admission Requirements and Documents
To apply, please fill out either the paper or online application. Applications are not reviewed until the Office of Graduate and Continuing Studies receives all required materials. Students are notified of admission decision after materials have been received and evaluated.
Completed application.
$40 application fee.
Official transcripts of all previous college work received directly from each institution (applicants must hold a four-year bachelor's degree from a regionally accredited institution, or the international equivalent of a U.S. undergraduate degree).
3.0 GPA overall or in the last 60 hours of coursework.
Professional résumé.
Two professional reference forms (PDF) completed by individuals who can attest to the applicant's background and potential; professional letters of recommendation are accepted if preferred.
Portfolio of entrepreneurial experience and/or work experience that demonstrates readiness to pursue the program.
The one-page pitch of why the applicant wishes to pursue the M.S. in Entrepreneurship.
Three-to-five-minute video pitch.
GMAT may be required on an individual basis if the applicant lacks business experience, quantitative skills or entrepreneurial experience.
Applicants who have earned their degree outside the U.S., U.K., Canada or Australia must submit a TOEFL score of at least 90 or an IELTS score of at least 6.5.
Application deadlines
Applications are evaluated for fall and spring, terms on a rolling basis. Qualified students are admitted until spaces are full for the relevant term. Due to the rolling basis, admission is competitive and student are encouraged to apply early as there are no application deadlines. Decisions are made within a few weeks from the time the student completes their application.
Last updated Oct 2019
About the School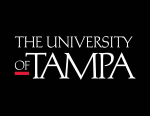 The University of Tampa's Sykes College of Business is a leading private institution focused on the development of tomorrow's global leaders. Our commitment to excellence is reflected in our AACSB acc ... Read More
The University of Tampa's Sykes College of Business is a leading private institution focused on the development of tomorrow's global leaders. Our commitment to excellence is reflected in our AACSB accreditation — a recognition that places us among the top 5 percent of graduate business schools worldwide.
Read less