Program Description
Program Overview
The Master of Science degree in Electrical Engineering is designed to offer students the opportunity to prepare for leadership roles in careers with industry, government, or educational institutions.
The program has emphases in five concentrations: Computer Engineering, Systems and Control, Digital Signal Processing, Communications, and Electronic Materials and Micro Devices. A thesis option is offered for students who want the opportunity to obtain some expertise in research. A nonthesis option is available for students who want a practical industrial applications-oriented degree.
Why pursue a Masters in Electrical Engineering?
The Ph.D. program in Electrical Engineering M.S. program in Electrical Engineering and M.S. program in Computer Engineering offers opportunities in both advanced course work and research projects to prepare students for leadership roles in engineering careers with industry, government, or educational institutions.
Our graduate programs stress both theoretical and practical aspects of Electrical and Computer Engineering by combining the teaching and research expertise of the University community with the resources of other San Antonio research institutions.
The Graduate Faculty in Electrical and Computer Engineering are very active in conducting cutting-edge research projects which provide both research experiences and financial support for our graduate students.
Research taking place in the M.S. Electrical Engineering program
The research in our graduate programs at the Department of Electrical and Computer Engineering mainly focuses on five concentrations:
Communications:
Fiber optic communications, fiber optic sensors, coding and error correction, control of communication networks, positioning and navigation algorithms, GPS, signal processing for communications, digital communications systems, wireless mobile communications, information theory, and signal detection and estimation.
Computer and Digital Systems:
Parallel and distributed computing, routing in computer networks, network intrusion detection, computer architecture, ASICs, RISC processors, microprocessor-based systems, VLSI design and testing, CAD tools, HDL modeling and FPGA implementation, computer graphics hardware and software parallelism, visualization techniques, information science, optimization and forecasting, digital systems, multimedia and network processors, low power VLSI systems, and reconfigurable computing.
Signal and Image Processing:
Signal and image processing, visual communication, and quantum information processing and communication, signals and systems, tomographic imaging, processing biomedical images FISH (Fluorescence In Situ Hybridization), theory of fast unitary transforms, robust linear and nonlinear filters, morphological image processing, statistical signal processing, Bayesian methods, sampling-based approaches.
Systems and Control:
Intelligent systems, neural networks and fuzzy systems, adaptive learning, data mining, networking, diagnosis and prognosis, health monitoring, and robotics and automation, Complex Systems, Computational Intelligence, System of Systems Engineering, Mechatronics, Neuro-fuzzy techniques, robotics and intelligent networks/systems, robust and adaptive control, stabilization of nonlinear systems, optimal control, homogeneous systems theory, aerospace systems and power plants.
Microelectronics and Microdevices:
This concentration area provides students with balanced training in theory and experimentation in the areas of analog and mixed-signal integrated circuit design, microsystems technology (MEMS), RF and Microwave devices. Research emphasis covers such diverse topics as wireless transceivers, data converters, power management, VLSI, micromirror arrays, MEMS microwave devices, Bio-MEMS, crystals, microfluidics, sensor arrays, microchemical reactors, micropropulsion and energy harvesting schemes. Graduates are well qualified to seek employment in semiconductor manufacturing, aerospace, telecommunications, petrochemical industry, food and chemical processing, microelectronics research and development, health care and other industries requiring analog circuitry, sensing schemes or the application of microdevices.
Funding Opportunities
The College of Engineering offers a variety of funding options for all graduate students in.
Research stipends and scholarships will be posted to the College of Engineering Scholarships page as they become available.
Course Scheduling and Offerings
Our graduate courses are offered mostly in the afternoon and evening. About half of the courses are taught in the afternoon (2 p.m.–5 p.m.) and another half in the evening at 5 p.m.–8:15 p.m.).
Career Options Available for an Electrical Engineering Graduate
After graduation, our MS and Ph.D. graduates are employed as engineers or researchers in research firms and industries. Some of our former doctorate students are working in universities as faculty members.
M.S. in Electrical Engineering Admission Requirements
Admissions requirements and pre-requisites: Bachelor's degree with 18 credit hours in the field of study or in another appropriate field of study.
Specific Degree Requirements:N/A
Graduate Studies Application:Yes
Department Application:No
Test Scores:General GRE required
Resume or CV:No
Letters of Recommendation:No
Statement of Purpose:No
Minimum TOEFL Score:550 paper/79 internet/6.5 IELTS
Last updated Sep 2019
About the School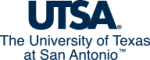 The University of Texas at San Antonio is a multicultural discovery enterprise institution with more than 32,000 students. It is the largest university in the San Antonio metropolitan region.
The University of Texas at San Antonio is a multicultural discovery enterprise institution with more than 32,000 students. It is the largest university in the San Antonio metropolitan region.
Read less