Program Description
Why Get an M.S. in Biotechnology Degree?
The average salary of a Maryland bioscience employee is approximately $80,000. (Maryland Biotechnology Center, 2009)
The Milken Institute projects that biotechnology employment will grow by 1.6% annually through 2014, with many subsectors projected to experience even faster rates of growth. (Angelou Economics: Global Economic Development)
Biotechnology offers opportunities in five major subsectors:
Drugs and pharmaceuticals: Traditionally, chemistry has been the means by which new medicines have been isolated or synthesized. The rise of biotechnology, however, now promises pharmaceuticals that are created through biological processes found in living organisms. Future advances in medicine are relying more and more on the use of biotechnology and, as a result, the role of biotechnology in healthcare is rapidly expanding.
Agricultural feedstock and chemicals: By manipulating plant genomes, biotechnologists can create new breeds of crops. Through the transfer of specific genes, for example, scientists can create plants with enhanced characteristics such as self-fertilization, resistance to drought or disease, and enhanced nutritional value. Current biotechnology research on crop-based fuels may dramatically increase the production of ethanol.
Research, testing, and medical laboratories: Biotechnology research is growing more complicated through genomics, proteomics, and metabiomics. As a result, the products generated are often unique. New test procedures are needed by both companies and regulatory agencies to ensure that biotechnology products are safe and effective.
Environmental applications: One of the earliest applications of biotechnology involved the genetic engineering of microbes to feed on petroleum products. These novel microbes were patented for use in containing oil spills. Aquaculture will also benefit from the insertion of genes in fish and shellfish that will speed their growth and enable them to better ward off parasites and microbial infections.
Medical devices and equipment: Biotechnology makes use of macromolecules that can very precisely recognize certain biological materials. When engineered into sophisticated medical devices and equipment, biotechnology processes can, for example, enhance the sensitivity and speed by which medical diagnoses can be made.
Why The Catholic University of America for the M.S. in Biotechnology Program?
The Catholic University of America offers a unique M.S. in Biotechnology Program that enables biotechnology internships not restricted to just commercial companies, maximal flexibility to students for choosing a program and course of study, and open access to faculty who are fully engaged in both teaching and research in their fields. The Catholic University of America wants to particularly support women and minorities – two groups traditionally underrepresented in the sciences - with opportunities for careers in biotechnology. Personal mentoring in addition to graduate advisors, presentations by accomplished role models, and opportunities for regular social and professional interactions will be offered to help nurture your career development.
Faculty
Only faculty with earned Ph.D.s teach graduate courses.
The faculty are engaged in ongoing cutting-edge research.
The faculty maintain close relationships with their students (faculty: student ratios are as low as 1:1).
Curriculum
You have maximal flexibility and can choose:
The two-year M.S. Degree in Biotechnology
The one-year Certificate Program
The five-year combined B.S. degree in Biology and the M.S. degree in Biotechnology
The Ph.D. after completion of the M.S. degree in Biotechnology
You can enroll as full-time or part-time students.
You can create your own program of study by choosing from course selections in both the biology and elective offerings.
You will enjoy a highly interdisciplinary program that includes course offerings in biotechnology, clinical science, microbiology, cell biology, biophysics, biochemistry, business, and research.
Internships
You will be able to engage in scientific research at biotechnology companies, federal agencies, and research institutions.
You will able to engage in policy research at federal, state, and private organizations.
Program Location
The program is located in Washington, D.C., home to major federal agencies, Congress, and major industry and policy organizations.
The program location is close to the State of Maryland, which has the 4th largest core concentration of biotechnology companies in the country.
The program location is close to the State of Virginia, which supports more than 80,000 direct and indirect jobs in the bioscience industry.
Curriculum
The Master of Science in Biotechnology requires 30 graduate credits earned by completing the courses listed below. The program is fast-paced and designed for completion within two years. Full-time students can complete an accelerated program in as little as 1.5 years, whereas part-time students can take two or more years to complete the program.
Students have maximal flexibility in shaping their own program by selecting the courses in the basic biology and elective cores in which they are most interested.
The Biotechnology Program at Catholic University focuses on providing mature students with a solid technical foundation in basic biological sciences together with an understanding of how to conduct the business of biotechnology.
The Master of Science in Biotechnology degree can be completed as follows:
On an accelerated basis in 1 1/2 years full-time.
On a standard basis in 2 years full-time.
On a standard basis in 2+ years part-time.
There is also a graduate Certificate in Biotechnology that can be completed in one year.
Careers
Internships are part of the curriculum and, while they are for credit, many lead to exciting jobs!
Cost & Fees
"Earn while you learn!" - U.S. citizens can take the program part-time (7 credits or less a semester) for half the cost!
Miscellaneous
Students can complete this program on an accelerated track in only 1.5 years as opposed to 2 years
Last updated Sep 2019
About the School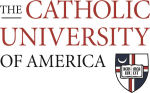 Each semester the Biology Department graduate students host a seminar series where invited speakers from other institutions present the results of their research.
Each semester the Biology Department graduate students host a seminar series where invited speakers from other institutions present the results of their research.
Read less