Program Description
The University of Tampa Master of Science in Accounting program prepares students for the dynamic nature of a professional career in accounting. Offering both full and part-time schedules, the Master of Science in Accounting graduate curriculum includes courses to help students meet the educational requirements for professional certifications and related exams.
Accounting is often called the language of business. Organizations plan, assess and report the results of operations, financial condition and cash position using accounting principles to prepare financial statements that express business operations to both internal and external users of financial information.
External users assess creditability, performance, risk and investment potential, while internal users assess the efficiency of resource allocation, performance, and achievement of strategic objectives in the daily management of a business. All organizations, whether large or small, rely on accountants to record and report the activities of the business.
The curriculum is tailored to expose students to specific areas of accounting, including:
Internal Audit
Federal Tax Accounting
Business Law for Management,
Business Ethics and Corporate Governance
Financial Accounting Theory
Electives are also offered in:
Advanced Financial Accounting
Not-for-Profit Accounting
Advanced Management Accounting
Accounting Systems Control
Business Valuation
Earn Your Credentials
The dynamic M.S. in Accounting program at the Sykes College of Business combines the benefits of a structured, technical program focused on preparing students for professional certification exams with unique opportunities for in-depth examination and real-world applications. The curriculum is designed to prepare students for professional careers in accounting and for professional certification exams.
Required courses include accounting research and analytics, business ethics and corporate governance, government and not-for-profit accounting, advanced financial accounting, federal taxation, and contemporary issues in accounting. Electives are offered in business law, IT audit, advanced management accounting, fraud examination, audit II, business analytics, and financial reporting and analysis.
The M.S. in Accounting program prepares graduates to:
Understand the ethical and legal framework for analyzing, choosing and defending resolutions of practical situations that arise in the accounting profession.
Use and leverage technology in ways that add value to accounting activities.
Consider the evidence and apply judgment to understanding the nature of problems in accounting, and select appropriate analytic tools to solve those problems.
Demonstrate competence in professional and technical accounting knowledge.
Give and exchange information within a variety of accounting contexts.
Internationally Recognized Program
The Sykes College of Business is accredited at the undergraduate and graduate levels by AACSB International (the Association to Advance Collegiate Schools of Business), an honor held by only six percent of business schools worldwide. The Sykes College of Business is rated a top graduate business school in the U.S. by Bloomberg Businessweek, and since 2007 has been named among the best business schools in the world by The Princeton Review.
Develop Your Skills
The M.S. in Accounting curriculum is designed to build specialized skills in communication, leadership, teamwork, ethics, technology, critical thinking, and converging information. Each student gains the practical knowledge and training to successfully tackle the Certified Public Accountant (CPA) exam or other professional accounting exams and to excel in a career in public or private accounting.
Classroom studies closely mirror the subjects and material on the exam, and professors challenge students to dig deeper into subject matters of particular interest to them. Group projects, case studies, cutting-edge technologies and interactions with local businesses bring the real world into the classroom and help students learn by doing.
For example, in business analysis and valuation course, students work in teams to create models for valuing businesses and present their findings to real business teams or mock boards of directors.
Beta Alpha Psi UT's chapter of Beta Alpha Psi provides students an opportunity to participate in an international honor organization, open to accounting, finance, and management information systems students. The group's primary objective is to encourage and give recognition to scholastic and professional excellence in the business information field.
The UT chapter strives to instill the ideal of service as the basis of the financial information professions; to promote the study of financial information and its highest ethical standards; and to encourage high moral, scholastic and professional achievement among its members, who participate extensively in service activities, completing at least 16 hours per semester.
Real-World Applications
Accounting helps organizations plan, assess and report the results of operations, financial condition, and cash position. All organizations, whether large or small, rely on accountants to record and report their business activities.
M.S. in Accounting students is groomed to navigate the world of accounting with confidence. Graduates emerge equipped with the specialized, technical skills in high demand in today's increasingly complex global business, financial and accounting environments.
History shows that the accounting field is a stable, rewarding profession. Accounting graduates become an integral part of business management teams and leaders in organizational decision-making processes. All organizations, whether large or small, rely on accountants to record and report the activities of the business.
Accountants and auditors work throughout public accounting, private industry and government. Diverse career paths include auditing, tax and management consulting, financial accounting and reporting, management accounting, internal auditing, financial analysis, and treasury/cash management, as well as fraud/forensic accounting.
Graduates of UT's M.S. in Accounting program consistently secure excellent positions across the country with public accounting firms such as EY, Deloitte, PwC, and KPMG, as well as corporations and smaller private firms. They enjoy successful careers in a range of disciplines including corporate accounting, government accounting, business taxation, personal financial planning, investment analysis, forensic accounting and more.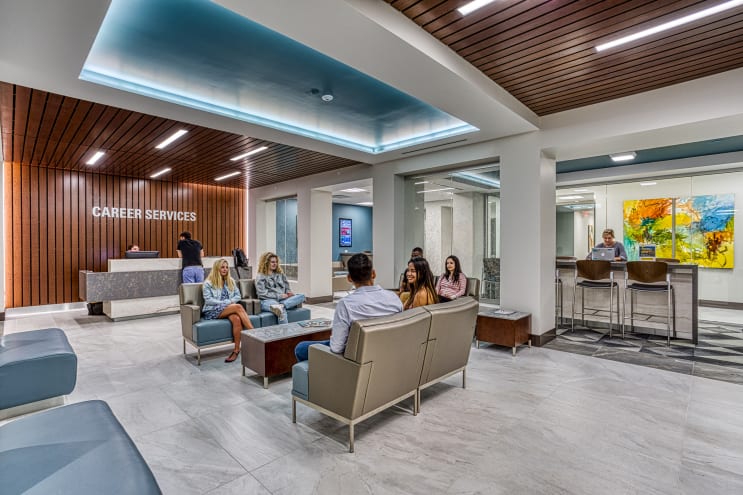 Career Outlook
According to the Bureau of Labor Statistics, employment of accountants and auditors is expected to grow by 11% by 2024 — faster than the average for all other occupations. Accountants and auditors currently hold approximately 1.3 million jobs nationwide, with most employed in the fields of accounting, tax preparation, bookkeeping, payroll services, finance, insurance, and government.
Scholarships
Each year the Sykes College of Business awards graduate assistantships to select first-year students with outstanding academic and professional credentials.
Graduate assistantships cover tuition for up to 36 credit hours over four semesters and provide a stipend. Recipients work 20 hours a week conducting research and applying concepts they are learning in the classroom.
Application Requirements and Documents
To apply, please fill out either the paper or online application. Applications are not reviewed until the Office of Graduate and Continuing Studies receives all required materials. Students are notified of admission decision after materials have been received and evaluated.
Completed application.
$40 application fee.
Official transcripts of all previous college work received directly from each institution.
Graduate Management Admissions Test (GMAT) or Graduate Records Examination (GRE) is required.
Two professional reference forms (PDF) completed by individuals who attest to the applicant's professional background and academic potential. Professional letters of recommendation are accepted, if preferred.
Professional résumé.
Personal statement: In approximately 500-1,000 words, describe your professional goals and how a graduate degree from The University of Tampa will help you accomplish those goals. In turn, you may also want to emphasize what you can contribute to the graduate program.
Work experience is not required.
International applicants: Test of English as a Foreign Language (TOEFL) or the International English Language Testing System (IELTS) score report.
Applicants without an undergraduate accounting degree may be admitted as a full degree-seeking student; however, all applicants will be required to complete course prerequisites.
Application deadlines
Applications are evaluated for fall, spring, and summer terms on a rolling basis. Qualified students are admitted until spaces are full for the relevant term. Due to the rolling basis, admission is competitive and student are encouraged to apply early as there are no application deadlines. Decisions are made within a few weeks from the time the student completes their application.
Last updated Oct 2019
About the School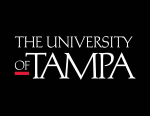 The University of Tampa's Sykes College of Business is a leading private institution focused on the development of tomorrow's global leaders. Our commitment to excellence is reflected in our AACSB acc ... Read More
The University of Tampa's Sykes College of Business is a leading private institution focused on the development of tomorrow's global leaders. Our commitment to excellence is reflected in our AACSB accreditation — a recognition that places us among the top 5 percent of graduate business schools worldwide.
Read less
Accreditations