M.S. In Supply Chain Management
Home ›
MSc ›
M.S. In Supply Chain Management
Program Description
Connecting the World
When you understand a business from one end to the other, you make yourself indispensable—in a city that is one of the world's greatest transportation and logistics hubs.
As a professional navigating a complex and global business environment, you need a degree that adds value. With Elmhurst's MSCM you'll offer organizations the much sought-after know-how in designing, planning and operating well-run supply chains.
You'll be versed in the roles each functional area of a business plays in the supply chain and the cross-functional collaborative strategies needed in operating supply chains. But it will be the depth of your Elmhurst-acquired analytical skills that will give you your true leadership muscles.
A Network for the Rest of Your Professional Life
Your classmates in your cohort are business professionals who have been in the workplace for at least three years. You'll gain a network of teachers, peers and more than 300 alumni who will support you throughout your career and connect you with employers nationally.
Program Format
On-campus, cohort model
One evening per week
Fall start
Complete in less than two years
The MBA Option
Optimize your resume. Choose The MBA Option, a one-year program for MSCM graduates that leads to a master's in business administration, with a specialization in supply chain.
The Right People on Your Side
At Elmhurst you're learning from experts. Our faculty have experience in strategic sourcing and purchasing, logistics, operations management, IT, e-commerce and customer relations.
They're also dedicated to expanding your reach, with fieldwork, connections and hands-on experience.
Curriculum & Course Sequence
The master of science in supply chain management is a rigorous, part-time program that can be completed over a 21-month period.
The program is offered on-campus with classes meeting one evening per week.
Built on a cohort (team-focused) model, the program embraces the College's belief that students play a significant role in supporting one another's learning, motivation and success. Students who start in the fall term form a cohort that stays intact throughout the program. You will work closely with members of your cohort in classroom and study projects, and you'll help one another maintain a sense of progress and achievement.
The master of science in supply chain management at Elmhurst requires the successful completion of 22 courses and a final project for a total of 9.5 credits (38 semester hours).
Admission Requirements
Applicants for the Master of Science in Supply Chain Management program must:
Hold a bachelor's degree from an accredited college or university
Have at least three years of work experience in any area of business
Schedule an interview with the program director
Students do not need to submit graduate examination (GRE) scores.
Students with insufficient academic or professional preparation may be required to take selected undergraduate courses prior to enrolling in the program. These courses would be determined in consultation with the program director.
Students may apply to this program for the Fall Term only.
Careers and Outcomes
The U.S. Bureau of Labor Statistics reports that the employment of logisticians will increase by 22% from 2012 to 2022.
Elmhurst's supply chain management program will assist business professionals' gain the skills and knowledge they need to be successful. Some essential skills the business professional will develop at Elmhurst: team building, information technology, analytical thinking, decision-making, ethics, communication, negotiation, working in diverse environments.
Job titles that our supply chain alumni hold:
Business Intelligence Manager
Corporate Transportation Manager
Director of Global Operations
Director of Strategic Sourcing
Global Director of Procurement
Global Supply Chain Planning Manager
Global Warehouse Manager
International Logistics Analyst
Inventory Analyst
Logistics Manager
Operations Manager
Pricing Analyst
Senior ERP Consultant
Senior IT Analyst
Sr. Manager, Analytics and Data Science
Vice President of Supply Chain
Last updated Sep 2019
About the School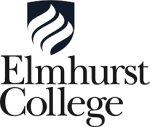 Do you want to expand your knowledge, update your skills and reach the next level in your career? Our master's programs are designed to meet the demands of the marketplace.
Do you want to expand your knowledge, update your skills and reach the next level in your career? Our master's programs are designed to meet the demands of the marketplace.
Read less