M.A. in International Affairs
Home ›
MA ›
M.A. in International Affairs
Program Description
The political science master's program offers students a choice of three concentrations: political science, international affairs, or urban policy and administration.
The political science concentration combines the theories and methodologies of political science with the opportunity to specialize in one of four fields: American politics, comparative politics, political theory, or international relations.
The international affairs concentration is designed to prepare students for professional and academic careers in international affairs through programs of study tailored to their specific interests and goals. Courses range from broad overviews to seminars on specific world regions and are combined with independent study and master's thesis courses in close collaboration with faculty members. To foster professional preparation, the program also publishes student work in the department's Political Science Journal and places students in internships as well as study and work opportunities abroad.
In the urban policy and administration masters program, students develop skills in understanding politics and public policy processes in the US metropolis, including New York City. While enrolled in this program that champions the collaborative production of cutting-edge theoretical work and real-world practice, students are expected to be intellectual leaders in policy-relevant fields in urban settings: labor, race, ethnicity, and immigration, urban planning, local elections, public education, and so on. Graduates find professional opportunities in government agencies, non-profit organizations, community-based organizations, and labor unions. Alumni have also pursued careers in electoral politics. For many students, the master's degree in this program serves as a step toward a higher academic degree such as a Ph.D. and J.D. A wide range of internships are available.
Matriculation requirements
Admission is highly competitive; decisions are based on GPA, recommendation letters, personal statement, and relevant experience. General matriculation and admission requirements of the Division of Graduate Studies are in the section "Admission."
Degree requirements
Students choose one of the following three concentrations: Political Science, International Affairs, or Urban Policy and Administration.
I. Political Science: The requirements for the concentration are:
1. Credits: Thirty credits, all from 7000-level courses. With the permission of the deputy chairperson, a maximum of 12 credits (four courses) may be transferred from graduate courses in other departments or other universities to substitute for any requirement below.
2. Distribution: Courses are grouped into four main areas of study: American government (Political Science 7200X-7570X), comparative politics (Political Science 7712X-7891X), international relations (Political Science 7600X-7691X), and political theory (Political Science 7010X-7190X, excluding 7000X and 7170X). A minimum of 9 credits must be from one of these areas, which will be the student's specialization and a minimum of 3 credits from each of the other three areas. Note: The statistics course (Political Science 7000X) does not count for the political theory requirement.
3. Statistics/Methodology or Language: Students must either take an approved course in statistics or methodology, in political science or another graduate program or pass a language examination in a major language approved by the deputy chairperson other than the student's native language. Three credits are given for a statistics or methodology course; no credits are given for the language examination.
4. Comprehensive Examination or Thesis: After completing a minimum of 21 credits, students must either take a comprehensive examination or write a thesis. The examination consists of two essay questions: one in the student's area of specialization and one in any other area. Students have a choice of questions in each area but must pass both to pass the examination. No credits are given for the comprehensive examination. The thesis, taken as Political Science 7910G for 3 credits, consists of a sixty-page original research project. The thesis process, beginning with a proposal submitted to the department, is described in the Thesis Guidelines on the program website, http://www.brooklyn.cuny.edu/pub/departments/gradpolisci/
Last updated Nov 2018
About the School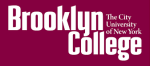 Brooklyn College is an integral part of the civic, urban and artistic energy of New York and uses the entire city as a living classroom that broadens our students' understanding of the world around th ... Read More
Brooklyn College is an integral part of the civic, urban and artistic energy of New York and uses the entire city as a living classroom that broadens our students' understanding of the world around them.
Read less