M.A. in Government (American)
Home ›
MA ›
M.A. in Government (American)
Read more about this program on the school's website
Program Description
Combining theoretical insight with practical application, the Georgetown Master of Arts Program in American Government offers its students a rich, stimulating environment in which to understand the nature of American politics, to see it in action and to participate in the political and/or governmental system. This accelerated, 12-month program draws on its setting in the nation's capital and the strengths of Georgetown University's Department of Government.
The program benefits from the strength of the faculty of the American Government subfield. Through courses on institutions of government (Congress, the presidency, the bureaucracy and the judiciary), electoral politics, political behavior, public opinion, media studies, political parties, public policy, psychology and politics and quantitative methods, students gain the substantive knowledge and theoretical frameworks needed to understand and to become involved in the operations of American government and politics.
The program's required practicum experience provides students with a hands-on, real-world professional experience within the nation's capital.
An accelerated program, the MA in American Government at Georgetown is designed to engage highly motivated and talented students who wish to move on to careers in the public sector, government consulting, electoral politics, lobbying or further academic study.
Admission
Applications must include:
a resume or CV.
an official copy of all undergraduate and graduate transcripts (if you have previously enrolled in a graduate program).
a statement of purpose (approximately 500 words).
an academic writing sample (10-20 pages).
three (3) letters of recommendation, to be requested by the student but submitted electronically by the recommender.
application fee.
All applicants must submit GRE scores as part of their application. No exceptions are made, even for those who already possess a graduate degree. For non-native English speaking applicants, the TOEFL is required in addition to the GRE.
All applications must be filed electronically through the Graduate School of Arts and Sciences website.
Curriculum
The program is sequenced over three semesters: fall, spring, and summer.
Students take a total of ten graduate courses in the Government Department. This includes five electives (at least three of which should be in the American Government subfield) and five required classes: Approaches/Topics in American Politics, Analysis of Political Data, M.A. Capstone I and II Seminars on Leadership and Process in American Government and the M.A. Writing Seminar.
In addition, students are required to participate in a 7-month practicum experience, where they are apprentice practitioners in a public or private sector position related to their particular interests and to American Government and Politics more broadly. The practicum is designed to prepare students for future careers in their chosen field.
The program culminates in a field examination in American Government and with the writing of a major applied research paper on a topic related to the practicum experience.
Fall Semester: 12 Credit Hours (4 Courses)
Required (2 courses):
GOVT-501: Analysis of Political Data
GOVT-520: Approaches/Topics in Am. Politics
Fall Electives (Choose 2):
May include:
GOVT 528: American Politics and the Media
GOVT 623: Congressional Politics
GOVT 625 American Presidency
GOVT 629: Executive Branch Politics and Policy Making
Spring Semester: 12 Credit Hours (4 Courses) + 20 hours/week Practicum
Required (1 course):
GOVT-521: M.A. Capstone Seminar: Leadership and Process in American Government
Spring Electives (Choose 3):
May include:
GOVT 523 Values in Political Advocacy
GOVT 529 American Political Development
GOVT 612 Federalism and Intergovernmental Relations
*GOVT 731 Political Behavior
*GOVT 770 American Foreign Policy
*Students may choose an elective outside of American Government
Summer Term: 6 Credit Hours + 25- 30 Hour per week Practicum
Required (2 courses) in Summer Session
GOVT 522: M.A. Capstone Seminar II
GOVT 524: Practicum Writing Course
Practicum Paper Due
Practicum Ends
Program Completion Celebratory Dinner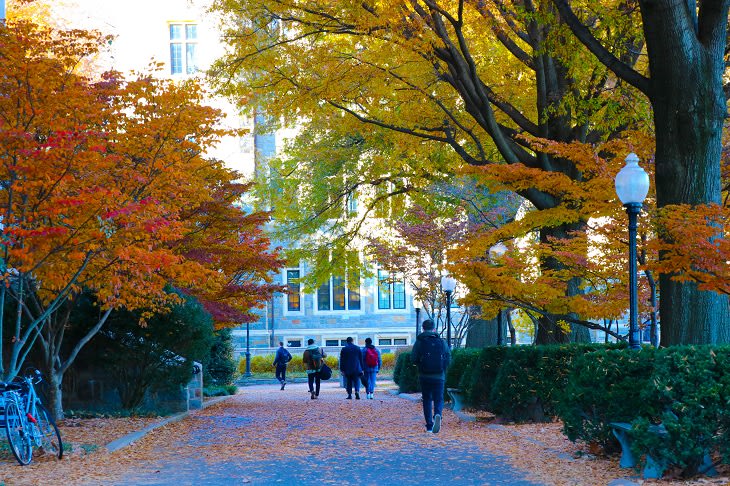 Practicum
The internship or practicum portion of the M.A. in American Government Program offers students the unique opportunity to experience Washington at work. Students are required to work during the spring semester for 20 hours per week, and during the summer (late May through mid-July) for 30 hours per week.
The Practicum Coordinator works with each student individually and provides guidance and assistance in finding and securing a meaningful placement in an organization that is relevant to the study of American Government.
Relevant practica could be within the executive branch, on Capitol Hill, in non-profit organizations or interest groups, in media organizations, in political consulting firms, etc. Placement is driven by the student's interests and the availability of a position in the desired organization. See Recent Placements and Past Placements for examples of where our students have worked.
Students may be paid for their internship, but compensation should not be the driving force behind pursuing a particular placement. The experience and the enrichment offered by most internships, as well as the contacts students make during their work in Washington often provides tangible benefits (e.g., securing permanent employment).
Last updated Sep 2019
About the School

Georgetown is a major international research university with nine schools, an affiliated hospital and many highly ranked academic programs. Today the university has more than 12,000 undergraduate and ... Read More
Georgetown is a major international research university with nine schools, an affiliated hospital and many highly ranked academic programs. Today the university has more than 12,000 undergraduate and graduate students who take classes at five locations. Georgetown has a large and diverse workforce that employs more than 5,000 faculty and staff members. Georgetown continues to move forward as one of the world's leading universities, building upon its distinctive history, unique values and commitment to justice and the common good.
Read less