Read more about this program on the school's website
Program Description
School of Sciences and Humanities
The academic staff at Nazarbayev University's School of Sciences and Humanities comprises scholars with doctoral degrees from leading universities around the world. We also have researchers involved in various studies, and our scientists in the natural sciences conduct researches in about 90 laboratories. Some of our faculty members even specialize in Eurasian studies. Admitted students of NU SSH can rest assured of tapping from our faculty's wealth of knowledge and experience, both inside and outside the classroom.
We keep our classes small so students can readily receive one-on-one attention from their instructors. Moreover, instructors can tailor classes to the need of each student for the best learning experience owing to our student-centered learning. Our professors can work with the weaknesses of every student and improve their strengths. Laboratory experience and research involvement are not spared from this approach: our students get practical laboratory experience and collaborate with their colleagues or their professors in researches.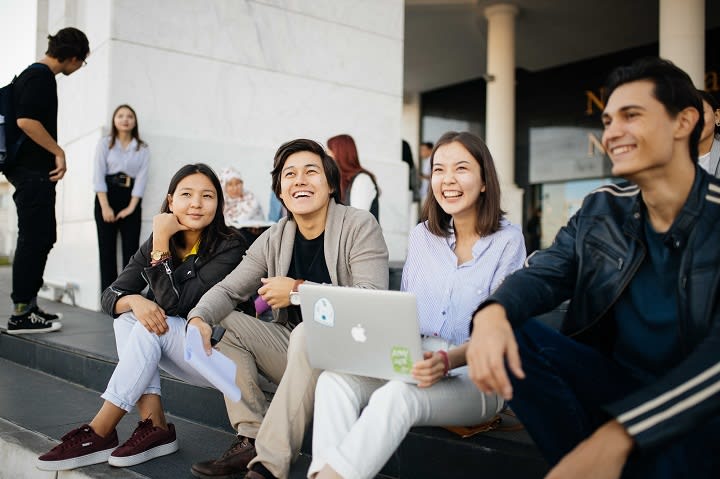 ©Nazarbayev University
About the program
The Eurasian MA is an interdisciplinary program that combines Anthropology, History, Literature, Political Science, Religious Studies and Sociology. We define Eurasia inclusively, comprising not just the five post-Soviet republics of Central Asia, but Xinjiang, Mongolia, Afghanistan, the Caucasus, Russia, and Eastern Europe. We believe the Eurasian MA will allow you to explore a wide range of intellectual interests, to receive rigorous training in your chosen field, and to take an interdisciplinary approach to whatever research questions you develop.
The first multi-disciplinary Area Studies program in Kazakhstan and the wider region focusing on Eurasia.
2-year funded all-English MA program of 120 ECTS credits.
Taught by internationally recognized faculty.
Advised and actively supported by the partnership with the University of Wisconsin-Madison (USA).
An exciting opportunity to explore the cultures, languages, histories, communities, societies, and politics of Eurasia.
Includes the five post-Soviet Central Asian states, Russia, Eastern Europe, Mongolia, Xinjiang, and neighboring regions of South Asia, China and the Middle East.
An unrivaled concentration of scholars with Eurasian expertise, spanning the disciplines of Anthropology, Economics, History, Literature, Oriental Studies, Philosophy, Political Science, and Sociology.
Advanced academic training for pursuing careers in research, government, international organizations, academia, or other fields.
Study in Astana, at the heart of Eurasia, with unparalleled access to archives, fieldwork sites, government agencies, international organizations, and foreign diplomats.
Housing on campus with modern facilities, labs, library, and sports center and a monthly stipend (only for Kazakhstani citizens).
Awards "Master of Arts in Eurasian Studies" degree.
General information
Campus: Nur-Sultan, Kazakhstan
Language: English
Delivery mode: Full time, on-campus
Duration: 2 years
Total ECTS credits: 120
What will you gain?
Eurasian Studies graduates will gain the following academic, research and analytical skills:
To prepare program graduates with a solid foundation in research methods and skills across a range of disciplines in the humanities and social sciences that will enable them to conduct independent research at the graduate level.
To ensure that program graduates understand and can explain the major issues in the history, society, and culture of the Eurasian region.
To train program graduates to apply their methodological training and research findings independently across a wide range of scholarly and practical settings.
An excellent level of academic English and the ability to read, write and speak at least one of the languages of the Eurasian region.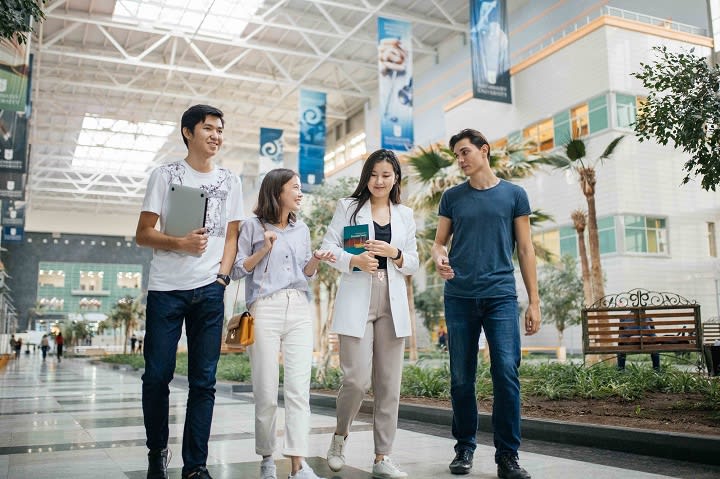 ©Nazarbayev University
Program outline
Core courses
EAS500 Introduction to Eurasia
EAS501 General Methodology
EAS506 Qualitative Methods and Research Design
EAS502 Disciplinary Methodology
ANT/SOC/REL/HST/WLL/PLS Electives
EAS505 Summer Research and fieldwork practicum
EAS503 Thesis I
EAS504 Thesis II
Thesis Writing
Entrance requirements
An undergraduate degree (Bachelor's degree or equivalent).
During the application period, final year students may submit an official current transcript for consideration.
A minimum CGPA of 2.75 out of 4.0 (or equivalent).
English Language Requirements
IELTS – no less than 6.5 overall (with at least 6.0 in each sub-score) or the equivalent TOEFL score as posted on the ETS website.
High motivation and a strong interest in the program as outlined in a statement of purpose.
CV (Resume).
Two letters of recommendation.
Work after graduation
Possible career destinations:
International Affairs
Government sector
Civil service
Public Policy
Education
Strategic partner
University of Wisconsin-Madison (USA)
Other strategic partners of Nazarbayev University
Duke University, Fuqua School of Business (USA)
The National University of Singapore, Lee Kuan Yew School of Public Policy (Singapore)
The University of Pennsylvania (USA)
The University of Cambridge (UK)
Colorado School of Mines (USA)
The University of Pittsburgh Medical Center (USA)
The Lawrence Berkeley National Laboratory (USA)
The Oak Ridge Associated Universities (USA)
Last updated Apr 2020
About the School
Located in Nur-Sultan City, Kazakhstan, in Central Asia, Nazarbayev University is a research university with growing international renown combining education and innovation on a state of the art 21st- ... Read More
Located in Nur-Sultan City, Kazakhstan, in Central Asia, Nazarbayev University is a research university with growing international renown combining education and innovation on a state of the art 21st-century campus. NU scholars conduct research in a variety of fields and bring the most ambitious projects to life. Research is supported by internal and external funds each year and carried out in modern laboratories. English as the language of instruction and research at Nazarbayev University, admission and progression systems are entirely merit-based.
Read less