Read more about this program on the school's website
Program Description
A New Approach to Education
The Master of Arts in Educational Transformation (MAET) equips professionals with the skills and insights needed to tackle tough problems in urban education and to promote the kinds of transformations that will bring greater opportunity – and justice – to children.
At its core, education is about becoming something or someone new. When a child learns to write, to read, to understand their world, they become a new person, with new skills and new talents. Your interest in education may be as a teacher or an advocate or as a curriculum designer or a policy-maker, but whatever your vision for yourself, our task is to ensure that you have the knowledge and understanding to be successful – and to make a difference in the lives of students.
We are committed to experiential learning through a residency-based model. That means that from the beginning of MAET, you will be working in a field-based setting, tackling real problems and real tasks. Ours is a 12-month program, and in that year you will understand the interconnected practices of teaching and policy-making, curricular design and educational leadership. Through an interdisciplinary curriculum, you will be exposed to a breadth of knowledge across four fields and an in-depth understanding of your chosen concentration. For students in Learning & Teaching, a second year is dedicated to earning a teaching license, and during that time you will serve as the teacher-of-record in a classroom, receiving direct guidance and mentoring from clinical faculty members, as well as learning concrete skills to improve your instructional practice through coursework.
We view the education of children as an urgent issue in American life. Chances are, if you've read this far, you believe this as well. MAET at Georgetown can help you transform that urgency into knowledge, that commitment into skill, and we'd love to talk with you about your plans!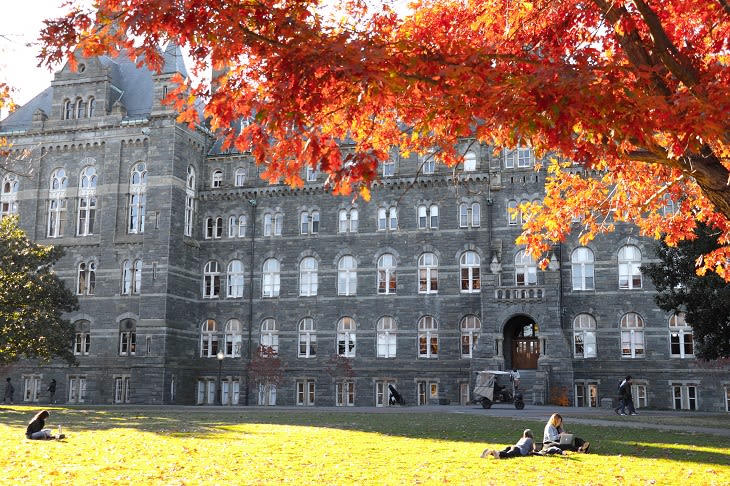 About MAET
MAET at Georgetown University is an innovative, interdisciplinary program located in the heart of the oldest university in Washington, DC, and the oldest Catholic university in the nation. DC is our home, where we work and where we learn; our aspiration is to ensure that all children – here and elsewhere – have the teachers, schools, opportunities, and resources needed to thrive.
We are creating a new generation of teachers, advocates, policymakers, and leaders who understand what is needed to build a just and equitable educational system. We understand the challenges of urban education and are committed to ensuring our students have the knowledge, skills, foresight, competence, and understanding to transform education – to create vibrant classrooms, design effective policies, build communities, and promote justice within educational systems.
Through a residency-based model that integrates experiential learning with rigorous coursework alongside leading educators and researchers, we prepare educational leaders who will promote the transformations that are needed in classrooms, among students, and in the world to ensure that every child receives a rich education.
In-Depth Understanding
Education is a complex undertaking and understanding its various elements demands an interdisciplinary approach. Students in MAET take four courses that integrate disciplinary perspectives and skills, and six courses that focus intently on one aspect of educational transformation. Initially, we are launching the program with two concentrations – Learning & Teaching and Advocacy & Policy – and we plan to add two more concentrations – Educational Design & Technology and Leadership & Innovation – within the next several years. As we expand our offerings, we remain committed to ensuring that students master the central dynamics of educational transformation to ensure their success, whether in the classroom or in the broader field of education.
Course of Study
MAET embraces four foundational principles:
an integrative, interdisciplinary approach to education that stresses systemic thinking;
a commitment to an asset-based, culturally relevant approach to children's learning that reflects the university's focus on educating the whole child;
a commitment to education as a central component of social justice; and
an emphasis on graduate learning anchored in both experiential learning and research and the utilization of "knowledge in action" through residency programs.
MAET completion requires 30 credit hours over four semesters, with additional credential-related coursework for the Learning & Teaching concentration during the second year. You can find core and concentration course titles below, alongside the anticipated sequence for each concentration.
Core Courses
Summer I
Education and Social Justice
Culturally Relevant Approaches in Education I
Summer II
Data, Technology and Innovation in Education
Advocating for Learning and Learners
Learning & Teaching
Fall I
Teaching Residency I
Pedagogy for Striving Learners
Culturally Relevant Approaches in Education II
Spring I
Teaching Residency II
Content and Literacy Development Pedagogy
Growth and Learning in Children & Adolescents
Fall II
Additional Coursework as Needed in Certification Area
Spring II
Additional Coursework as Needed in Certification Area
Advocacy & Policy
Fall
Policy Residency I
Organizational Change in Education
Policy Analysis in Education
Spring
Policy Residency II
Accountability, Assessment and Evaluation
Intergovernmental Relations in Education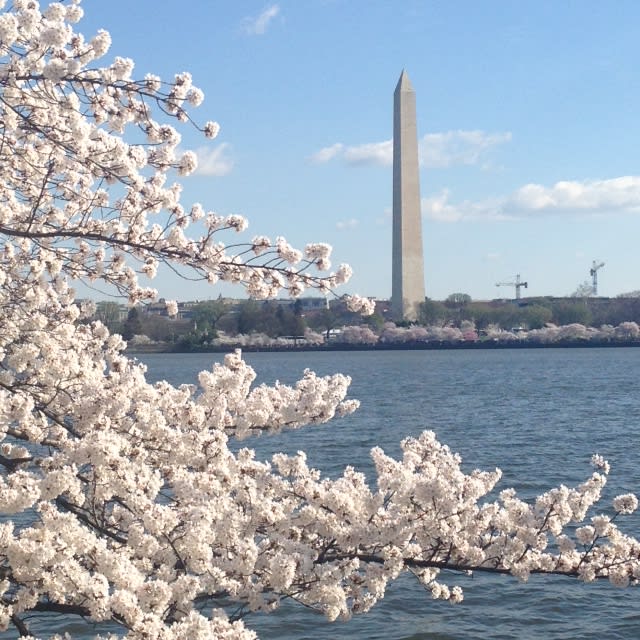 Admissions
APPLICATION DEADLINES
Applications for Summer 2018 will be reviewed on a rolling basis through March 15, 2018.
The priority deadline for scholarship consideration is January 15, 2018.
Learning & Teaching applicants meeting earlier deadlines for other programs are encouraged to apply to MAET by December 1, 2017, for a decision by December 31.
Application to the Graduate School of Arts & Sciences
The MA in Educational Transformation (MAET) requires a standardized online application through the Georgetown University Graduate School of Arts & Sciences. You will use this online portal for most of the process, including your resume, recommendations, and writing samples.
Recommendations
Three recommendations are required, with at least two from an academic source – such as a professor – who knows you and your abilities well. You will share recommender contact information as part of the online application process, and each recommender will receive a unique link to share their recommendation online.
Official GRE Scores
Students applying to Advocacy & Policy must submit results from the GRE exam. Our GRE code is 5244. As MAET embraces a holistic approach to application review, there is no minimum score for admission to the program and we do not keep a record of average student scores.
Official TOEFL / IELTS Scores
All applicants are required to demonstrate a level of proficiency in the English language sufficient to meet the admissions requirements of the Graduate School of Arts & Sciences. Proficiency can be demonstrated by:
the receipt of a bachelor's or advanced degree from an accredited institution of higher education in the United States or from a university where English is the language of instruction for the entire institution;
submission of an official Test of English as a Foreign Language (TOEFL) score report with a minimum score of approximately 600 (paper-based test) or approximately 100 (internet test); or
submission of an official International English Language Testing System (IELTS) – Academic Module score report with a minimum score of 7.0.
The TOEFL and IELTS must be received directly from the appropriate testing organization. Photocopied/faxed documents will not fulfill this requirement.
Official PRAXIS Scores
Students applying to Learning & Teaching are required to submit results from the PRAXIS Core Academic Skills for Educators (Combined Test: Reading, Writing and Math) and the PRAXIS Content Knowledge Exam within the certification area sought. For admission to Learning & Teaching, students must earn at least the minimum score required for licensure by the Office of State Superintendent of Education (OSSE) in Washington, DC.
For more information about the exam, visit the Praxis website and select the testing requirements for District of Columbia licensure.
Academic Statement
Applicants to Advocacy & Policy must submit a 500-word academic statement of purpose detailing your intellectual interests and proposed topic(s) of graduate study. Applicants to Learning & Teaching must submit a 500-word teaching philosophy statement.
Writing Sample
Applicants to both Learning & Teaching and Advocacy & Policy should submit a paper on any subject that best demonstrates your writing ability. The sample can be an excerpt from a longer text or a standalone piece, but must:
follow APA guidelines (Times New Roman 12-point font, double-spaced, 1″ margins);
demonstrate critical thinking and reflection; and
not exceed eight pages.
Application Fee
A $90.00 non-refundable fee is payable by credit card at the time of application submission.
Official Transcripts
Please submit official transcripts of all work beyond secondary school, including undergraduate and graduate coursework, study abroad courses, and non-degree courses. This requirement also includes any transfer credits that may have been completed at an institution other than the degree-granting institution.
Last updated Sep 2019
About the School

Georgetown is a major international research university with nine schools, an affiliated hospital and many highly ranked academic programs. Today the university has more than 12,000 undergraduate and ... Read More
Georgetown is a major international research university with nine schools, an affiliated hospital and many highly ranked academic programs. Today the university has more than 12,000 undergraduate and graduate students who take classes at five locations. Georgetown has a large and diverse workforce that employs more than 5,000 faculty and staff members. Georgetown continues to move forward as one of the world's leading universities, building upon its distinctive history, unique values and commitment to justice and the common good.
Read less