M.A. in Conflict Resolution
Home ›
MA ›
M.A. in Conflict Resolution
Read more about this program on the school's website
Program Description
The Master of Arts in Conflict Resolution encompasses theoretical practices from Conflict Resolution and International Relations and practices including negotiation, mediation, and creative peacebuilding to address conflict, whether it be personal, group, or international. The field, originating from theorists such as Galtung, Lederach, and Gandhi, seeks to transform the way conflict is studied and find creative mechanisms for positive change. The program emphasizes Georgetown University's dedication to diverse and inclusive study, practical training, and application.
In order to fulfill Georgetown University's mission of inclusiveness and high academic standing, the program requires the completion of 40 credits over the course of two years. Leading scholars and practitioners in the field of Conflict Resolution teach core courses on theory, practical skills, negotiation practices, research methods, and psychology so students gain a holistic understanding of conflict resolution in multiple disciplines.
The average cohort houses 30 students, providing specialized attention for students, and intimate relationships with faculty advisors and professors in the program. The Conflict Resolution Program seeks to equally prepare students for practical experience, offering opportunities for language study, on-campus research assistantships with our professors and job opportunities at multiple institutions throughout the university, funded summer field fellowships, and support for students seeking professional development at conferences and symposiums. The program allows students to individually specialize through elective coursework, complete certificate programs at the university, and build practical experience in internships and in the field. The faculty and staff, student body, and network of alumni and visiting lecturers ensure that students not only gain an exceptional education but acquire a network and community of exceptional practitioners and academics worldwide.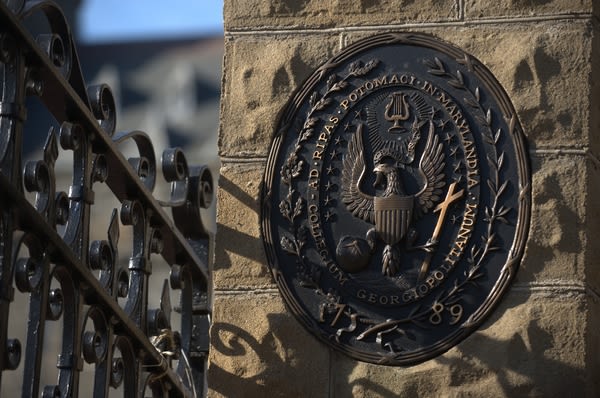 Admissions
Thank you for your interest in the MA in Conflict Resolution at Georgetown University. Our applicant pool is diverse, ranging from academic backgrounds in international relations, political science, anthropology, psychology, history, and more. Our applicant pool is comprised of both local and international students, students directly from undergraduate institutions and current practitioners both with and without work experience in the conflict resolution and peacebuilding field. While our program looks for competitive students, we seek applicants that we feel are best for the program and will benefit from the education, therefore, we take all application materials into consideration when making our admission decision.
The admissions deadline for the 2018-19 school year was January 15, 2018.
Applicants will be notified by March 15, 2018.
The Master of Arts in Conflict Resolution (CR) program welcomes applications from a variety of academic backgrounds and experiences. In 2015-2016, the program enrolled about 65 students; each student is able to tailor the program to fit specific interests and goals that easily translate to skills needed for employment in the government, non-governmental, or private sectors. Students who complete the program are well prepared for a multitude of careers and have world-class career development and networking opportunities readily available at Georgetown and in Washington, DC. Please review the information in the sidebars for more information regarding application materials and admissions requirements, tuition, financial aid, and first-year research assistant opportunities.
If you have specific questions regarding the application process, application materials, or if application materials have been received, please contact the Office of Graduate Admissions or refer to our frequently asked applicant questions and admitted student questions.
Application Requirements
To be fully considered for admission, applicants must complete the Graduate School of Arts and Sciences online application and submit the following documentation:
TOEFL or IELTS scores (required for international students who have not received a degree from an English speaking university);
GRE scores;
Official Transcripts from every university attended;
Three (3) letters of recommendation;
Statement of purpose (approximately 500 words);
Academic writing sample (10-20 pages);
Resume/CV;
Application fee ($90).
All application materials are due to the Graduate Admissions Office no later than January 15, 2018. Transcripts and test scores should be mailed to:
Georgetown University
Graduate School of Arts & Sciences
Graduate Admissions, Box 571004
3520 Prospect Street NW
Washington, DC 20057
Due to the competitive nature of the admissions process, the CR Program will not review incomplete applications. GRE scores are required for all applicants and may not be substituted with any other standardized test scores. There is no minimum score requirement, nor does the program track an average score for admitted students.
SCHOLARSHIPS
All applicants are eligible for scholarship consideration. The CR Program awards a small number of partial tuition scholarships to first-year students. Please note that scholarship availability may change from year to year, and funding is limited.
Many CR students find external scholarship funding through their own research. The following resources have helped students secure funding:
Georgetown University Office of Fellowships, Awards, and Resources.
International Educational Financial Aid.
FINANCIAL AID
All American citizens should complete the Free Application for Student Aid (FAFSA) and the Georgetown Supplemental Form for consideration for federal aid. All prospective students are encouraged to contact the Georgetown Office of Student Financial Services for more information about financial aid options.
Academics
The Conflict Resolution curriculum at Georgetown is rigorous and comprehensive; core courses introduce the theoretical and practical skills, while a wide range of elective courses are available to CR students to help them develop a concentration and to develop skills specific to their individual interests. In order to complete the program, students will complete 40 credits, 25 of which are electives drawn from across the multitude of courses offered across the university. Students are also encouraged to take advantage of speakers, events, and workshops both on campus and in Washington, D.C.
Core Courses (15 credits)
GOVT-580: Introduction to Conflict Resolution Theory
GOVT-581: Conflict Resolution Skills
GOVT- 579: Research Design & Conflict Resolution
MGMT-671: Applied Negotiations
PSYC-498: Intergroup Relations
GOVT- 596: Conflict Resolution Capstone
In their first year of study, full-time students are expected to take GOVT-579, GOVT-580, and GOVT-581 in the fall semester and PSYC-498 and MGMT-671 in the spring semester. The capstone course, GOVT-596, is taken the spring semester of the second year of coursework.
Electives (Directed and general, 25 credits)
Directed Electives are graduate-level courses that address conflict resolution; the origins/nature of conflict; mediation; post-conflict development; or peacebuilding. Students may take Directed Electives in programs across campus, provided the program approves. General Electives are graduate-level courses that relate to the student's individual interests and career goals. Ideally, General Electives help a student develop a concentration. One elective course must focus on a specific region of the world. Students are also required to take a one-credit skills course.
Concentrations
With the assistance of a faculty adviser, students are encouraged to develop an area of concentration that best suits their interests and goals. Concentrations can be geographical, thematic, or a combination of the two.
Students may also develop a concentration through one of four certificate programs offered through the School of Foreign Service:
African Studies
Arab Studies
Asian Studies
East European and Eurasian Studies
Refugees and Humanitarian Studies
The coursework for these certificates also count toward a student's progress in the CR Program; however, students are responsible for tracking their own progress toward certificate completion.
Independent Study/Directed Tutorials
Two types of Directed Tutorials are available to CR students: Internship for Credit and Independent Study. Either tutorial can substitute one three-credit General Electives. Students interested in pursuing a thesis or directed tutorial should consult with the CR Program Coordinator and/or their faculty adviser.
Foreign Language Requirement
All students must pass the Government Department's language proficiency exam prior to graduating. Language scholarships are available to assist students in preparing for the exam.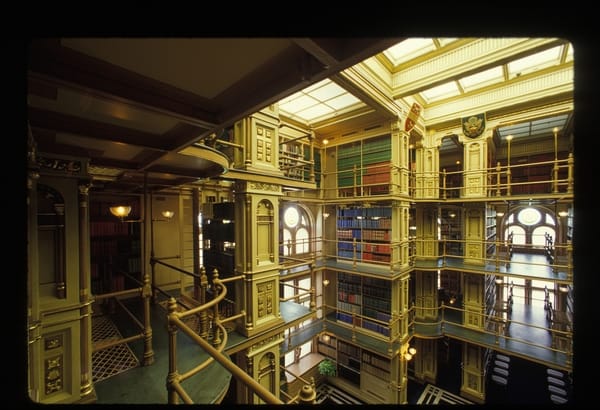 Professional Development
The Conflict Resolution Program sponsors both internal and external professional development to ensure students gain both academic and practical applied experience upon graduation. This prepares our graduating students to enter the job market at a competitive standing. The following options are either offered by the CR program or are suggested to further gain experience while in the program.
Research assistantships/On-campus jobs
The Conflict Resolution Program sponsors a Research Assistantship (RA) program that provides opportunities for first-year CR students to work with faculty who share similar research interests. All first-year CR students are eligible to apply for the numerous positions available. International students are also encouraged to apply.
In August, the CR Program Coordinator will email the list of available RA positions to all incoming students. If you are interested, simply forward your resume and a cover letter that outlines your top three choices. The CR Program administration will match students with positions accordingly. RAs are paid hourly and can expect to work around 10 hours per week, depending on the specific position. In the past, the program has been able to place each interested first-year student, but we cannot always guarantee each student a placement.
Past placements:
GU Office of the President Initiative Team
GU Office of the Provost
GU Institute for Reproductive Health
GU Office of Foundation Relations
School of Foreign Service Graduate Career and Development Center
Berkley Center for Religion and World Affairs
Professor Marc Howard, Government Department
Professor Ayse Kadayifci, Conflict Resolution Program
Professor Elizabeth Ferris, GU Institute for International Migration
Professor Fathali Moghaddam, Conflict Resolution Program/Psychology Department
Ms. Chloe Edmonds, Conflict Resolution Program
Professor Andria Wisler, Program in Justice and Peace Studies
Professor Molly Inman, Conflict Resolution Program
Language Scholarships
All students must fulfill a language requirement by completing a language proficiency exam proctored by Georgetown University's various language departments or by taking two semesters of Georgetown language courses during their two years in the program. CR students are eligible for language scholarships during the 2-year program for proficiency level language courses at Georgetown University when taking a full 9-credit course load. These courses cannot be used towards the degree, but are available for further language study and as a way to complete the program's language requirement.
Professional Development Funds
All CR Students are eligible to apply for support for student engagement in specialized skills building activities that are critical to career advancement related to conflict resolution.
Allowable uses include:
transportation related to a field internship;
academic conference or workshop registration fees;
membership dues to professional organizations.
Boren Fellowship
The CR Program and faculty support students who seek to apply for the Boren Fellowship - a National Security Education Program established to fund US graduate students to study less common languages abroad that are considered important to US interests. Past CR students have been awarded Boren Fellowships in the following Countries: Jordan, India, South Africa, Turkey, Uganda, and Ukraine.
Last updated Sep 2019
About the School

Georgetown is a major international research university with nine schools, an affiliated hospital and many highly ranked academic programs. Today the university has more than 12,000 undergraduate and ... Read More
Georgetown is a major international research university with nine schools, an affiliated hospital and many highly ranked academic programs. Today the university has more than 12,000 undergraduate and graduate students who take classes at five locations. Georgetown has a large and diverse workforce that employs more than 5,000 faculty and staff members. Georgetown continues to move forward as one of the world's leading universities, building upon its distinctive history, unique values and commitment to justice and the common good.
Read less