Program Description
Make a leap at BTK for an exciting and creative career in Photography. How? With a future-oriented, accredited master program at the BTK – in an environment that sets no limits on the development of your artistic potential either personally or geographically. Practical, personal, with special international opportunities – thanks to our membership in Laureate, the world's largest university network and to a big partner network dispersed over all continents.
Whether in still-life, social portraiture, science, art, and illustration, or advertising and fashion – successful photographers explore the medium's vast potential by employing the approach of staging. Additionally, the digital revolution has opened up the creative space for photographers to an infinite range of new possibilities. Above that, this rapidly-evolving technology is changing our culturally-coded perception of space and time in new modes of communication.
These future challenges require new strategies and narratives from you as photographers, artists, and designers. We will prepare you for that. The Photography Master program serves you as a stepping stone, combining extensive research with artistic experimentation and skilled craftsmanship.

Careers
The Master's degree provides you with the necessary qualifications to work as a successful freelance photographer, as an artist, or to take a leading role in an agency or company for example within the fast-paced media industry. You will have the skills and competencies of working in interdisciplinary, multicultural, and international teams which are sought after in art institutions, design agencies, at publishers and magazines, in galleries, film and media industry, or the art market.
The Photography Master's program
The goal of the Master's program is to engage you in the creation of intriguing and challenging photographic images. The core of the program consists of two experimental projects where you are free to develop your own line of work. Instruction and guidance in regard to the conception and documentation of the work-flow will gradually train you on self-reflexivity necessary for making clear decisions in the creative process.
Finding and carving out new visual modes, expressing questions, insights, and narratives that reverberate the demands of the malleable space of cultural discourse afford a historical appreciation and a sensitivity for future developments. Thus, we focus a considerable part of the program on the analysis of how narratives, in general, are structured and formed and how visual storytelling works. Further theory classes allow you to place your work within a historical, sociopolitical, and media-theoretical context.
With an additional elective block, we enable you to choose from a wide range of classes that impart knowledge of strategies in entrepreneurship and curatorial practices. The Master's thesis in the third semester comprises a photographic project and an academic essay.
Applying at BTK
You can apply a year in advance for the winter semester, which starts on October 1st. We look forward to meeting you! The application deadline for the winter semester is August 1st. For the admission procedure, we will form a selection committee consisting of at least two BTK full-time staff.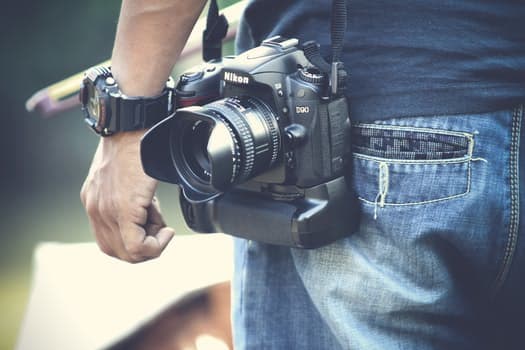 Last updated Mar 2020
About the School

Private and state-accredited: The University of Applied Sciences Europe (UE) educates tomorrow's designers and decision-makers in the areas of business, sports, media & event and art & design. ... Read More
Private and state-accredited: The University of Applied Sciences Europe (UE) educates tomorrow's designers and decision-makers in the areas of business, sports, media & event and art & design. The students become part of an innovative and international network, representing more than 100 nations at the UE campuses in Berlin, Hamburg and Iserlohn.
Read less