Master in Environment and Intelligent Energy Management
Home ›
Master ›
Master in Environment and Intelligent Energy Management
Program Description
What is the Master in Environment and Intelligent Energy Management?
In the current industrial context, it is required that all sectors evolve to a situation that allows promoting economic, social and industrial development, always under a new awareness of respect for the environment, sustainability in decision-making, and efficient strategies in the use of resources and energy. For this reason, any company needs to have a technical and adapted profile with a general vision, with the ability to make decisions and to design strategies that adapt development to the new environmentally responsible and energy-sustainable situation. The Master in Environment and Intelligent Energy Management is born so that its students are specifically trained in this new profile that companies demand and need, making them natural leaders in the process of environmental and sustainable energy transition.
The Master's Program in Environment and Intelligent Energy Management has been designed to develop the skills and capacities of both degrees in one year. The work and effort is permanently guided by teachers and tutors. In addition, students will be in permanent contact with the company, which participates as faculty members and offering full-time internships, including international ones.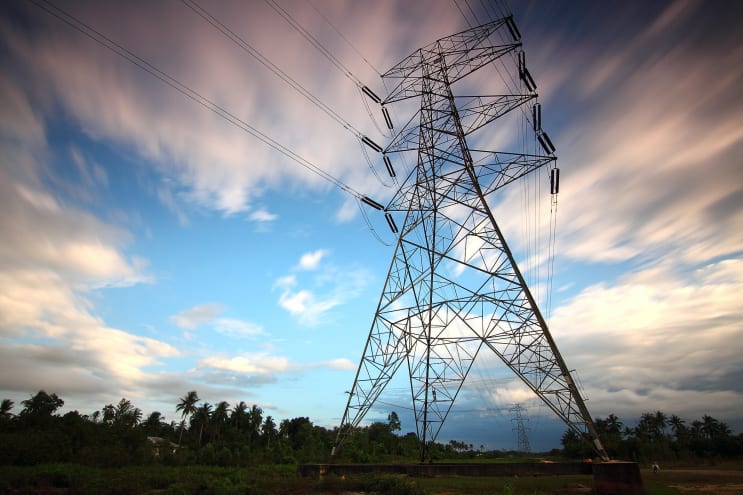 What makes us different
99 - Professional practices. Students doing compulsory and paid internships.
97% - Employability. Percentage of the employment rate of Comillas ICAI graduates.
30k - Alumni Network. Number of alumni enrolled in Comillas Alumni.
76% - Cloister. Percentage of teachers who combine classes with professional practice.
88% - Level of recommendation. Percentage of former students who recommend the degree studied.
98% - Success rate. Percentage of the success and performance of the master's students.
Admission process
Admission process and criteria:
Regarding the body that will carry out the admission process for this master:
Admission is the responsibility of the director of the ETS of Engineering ICAI, assisted by the Delegate Submission of Admissions.
The Delegate Admissions Subcommittee is made up of the Director and Coordinator of the Master and the Academic Deputy Director. When necessary, advice will be requested from the directors of the departments involved in the master.
The application for admission must be submitted within the period indicated for this purpose, the standard model, and accompanied by all the documents proving compliance with the access requirements.
There are no specific tests for access to the title, in any case, if the candidate's profile does not conform to that recommended, admission may establish prior training supplements.
Admission criteria:
Academic record, which implicitly includes the suitability of the studies carried out (70%).
Cover letters, Curriculum Vitae, external recommendation and, if applicable, optional personal interview of the candidate with those responsible for the Master. Other relevant information about the candidate's academic and professional career. At this point, the professional experience in the sector will be taken into account in order to compensate for deficiencies with respect to the recommended academic profile and if a personal interview with the director and coordinator of the master (20%) is considered necessary.
Knowledge of the English language accrediting at least level B2. Not having this minimum level may mean not admitting to the program. (10%).
When the student interested in access presents some type of physical disability, they can have information and personalized support by going to the Social Work Unit. This university service develops, among others, a Program of Attention to Students with Disabilities at the head of which is a social worker. Information about this program is accessible on the page where you can find resources and technical and social aids to help you in your integration into the university in relation to your specific needs. There is available the document "Access test adaptation request" in which you can explain your needs in the admission process.
Entry profile / Requirements and documentation
Admission profile
Graduated or Master in Engineering and Environmental Sciences, with an excellent academic record and a minimum level of English C1. An interview will be conducted with the candidate.
In compliance with academic regulations, those who meet the following will have access to the Master in Environment and Intelligent Energy Management:
The natural entry profile is that of graduates in Electromechanical Engineering and Graduates in Industrial Technologies from the Higher Technical School of Engineering (ICAI), along with Graduates in Industrial Technologies from other engineering schools that comply with the provisions of section 4.2. 2 of the Annex to Order CIN / 311/2009 (Degrees that enable the exercise of the profession of Industrial Technical Engineer).
Likewise, access to the master's degree will be allowed to graduates in other engineering, when the interested person's degree title complies with the provisions of section 4.2.1 of the Annex to Order CIN / 311/2009. In this case, previous training supplements may be established.
Likewise, those who are in possession of any other bachelor's degree, in relation to the contents, may access this master's degree, without prejudice to the fact that in this case the previous training supplements that are deemed necessary can be established.
Access requirement
Be in possession of an official Spanish university degree or other issued by an institution of higher education in the European Higher Education Area that enables access to master's degrees, as indicated in the entry profile.
Be in possession of an engineer, architect or graduate degree in accordance with the university system prior to that established in RD 1393/2007, as indicated in the entry profile.
Have training in any of the areas of specialization of the master. This training may be compensated for by professional experience.
Admission criteria
Academic record in the degree that gives access to the program (70%).
Cover letter, Curriculum Vitae and recommendation of at least two university professors or professionals who have had demonstrable contact with the candidate (20%).
Accreditation of English level B2, equivalent or higher (10%).
Professional and academic outings
Graduation profile
The objective of this master is for the graduate to obtain a general and deep training. Acquire all the knowledge and skills necessary to develop a role in the company that until now has not covered any profile: Develop sustainable transition strategies to which every industry must adapt in a short time. All this with the aim of leading the company towards an energetically sustainable, environmentally responsible and sustainable role over time.
After some years of experience, MESEM training allows access to the positions of:
New director profile for sustainable transition
HSD: Health and Safety Director
Sustainability Director
Director of sustainability, ESG and climate change areas
Director of special projects
Other corporate management positions
The immediate jobs would be:
New profile of technician in sustainable transition
Auditor Consultant in sustainability, environment and CSR.
Environmental risk manager
HSE: Health and Safety Executive
CDP Profile: Carbon Disclosure Project
TCFD Profile: Task Force on Climate-related Financial Disclosures
Engineers with technical and management positions
Public entities:

State or autonomous energy and environmental agencies
Energy agencies and climate change
Our students think
"It has allowed me to specialize in a booming sector with many job opportunities."
Paula Rabbits
"Studies that allow you to express yourself to the maximum and that perfectly respond to the needs of the market given its international perspective."
Giorgo Bertelli
"An excellent training that provides the basis for developing a successful professional career in a sector demanded by companies."
Guillermo Sánchez
Last updated Jun 2020
About the School
The ICAI School of Engineering is a Polytechnic School located in Madrid with a long tradition teaching Engineering that began in 1908. ICAI offer 2-year Master's Degrees in Industrial Engineering (in ... Read More
The ICAI School of Engineering is a Polytechnic School located in Madrid with a long tradition teaching Engineering that began in 1908. ICAI offer 2-year Master's Degrees in Industrial Engineering (including Mechanical, Electrical, and Electronic Engineering) and in Telecommunications Engineering.
Read less