Master in Social Media Marketing
Program Description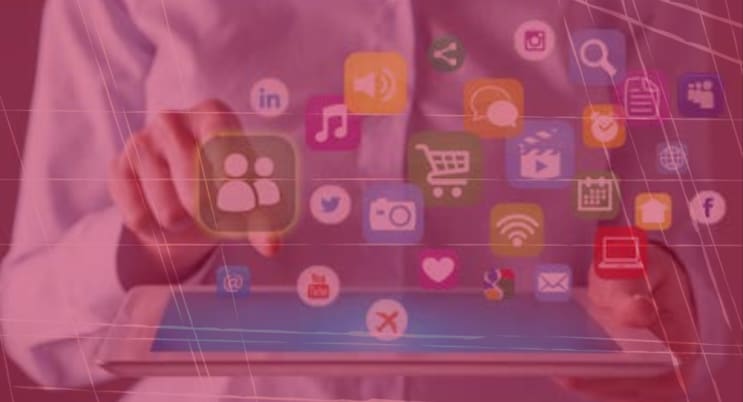 The Master in Marketing Social Media or Social Media Marketing (60 ECTS) responds to a program in the field of business administration and ICT aims to train graduates in ADE yTurismo also perto other branches of knowledge (communication, geography, engineering , etc.) who want a specialization.
In today's society, the Internet, social networks and mobile technologies have become basic tools for communication and decision-making of individuals and organizations, leading to profound changes in consumer behavior and presenting new challenges and opportunities for Business. In this context, professional marketing experts who master the new Information and Communication Technologies (ICTs), especially Social Media, are more necessary than ever.
The master's degree consists of three mandatory modules for all students:
(1) A core module comprising a series of subjects with which it is intended to offer a solid training base in social media marketing;
(2) A module of Curricular External Academic Practices (PAEC) in companies or organizations and
(3) The completion of a Master's Thesis.
The Master is completed with an optional module in which the student can choose to take one or both * planned specializations:
(1) Electronic Tourism, which provides a specialization for future tourism professionals and destination managers in new tourism trends, tourism information systems, and tourism promotion through social media, among others;
(2) The Research specialization in social media marketing aims to provide students with the knowledge and tools for advanced quantitative and qualitative data analysis, as well as for the design, implementation and evaluation of research in this field. This optional module is aimed at those students who want to dedicate themselves to market research, in institutes or research centers, companies or for those who want to continue their training with the completion of a doctoral thesis.
This master's degree is taught by professors of the UdL and professional experts in electronic marketing, social media and e-tourism. The credits of this master have a public price .
* If the student wants to take the two optional itineraries and finish the master with the two mentions it is possible and can be done in the following ways: Or, all 78 ECTs should be enrolled if they want to finish the master in a single course, or If you distribute the master in two courses enroll a maximum of 54 ECTs the first course and the second course enroll the rest of credits until completing the two itineraries.
Why study?
The Masters in Social Media Marketing or Social Media Marketing is a pioneering degree in Catalonia and offers a differentiated knowledge about other masters in marketing in Catalonia.
This is an unprecedented training proposal for the Catalan university system that responds to a need for specialization in the fields of ADE and Tourism but also in other multiple fields (Communication, Engineering, Geography, etc.).
This is a master's degree specialized in digital marketing and specifically in management and marketing through social media or social media . Therefore, it offers a dynamic and topical knowledge and interest, responding to a growing social need, where institutions and companies need personnel with specialized knowledge in digital marketing, technology use, management and data analysis around social half.
It is also the only master in social media marketing that offers a specialization in electronic tourism and a specialization in research , in order to continue with doctoral studies or applied research.
This master 's degree is official and is offered at the UdL , a public university of recognized prestige and teaching and research quality (see university rankings: http://www.udl.cat/ca/es/udl/cifras/). In addition, the master's degree is taught at the FDET (Faculty of Law, Economics and Tourism) that has a long history in studies related to business management and that is committed to applied knowledge, mastery of new technologies and the development of Fields such as tourism.
Unlike other private masters and postgraduates, the credits of this master have a public price .
On the other hand, being a master's degree semi-classroom and 60 ECTs will allow students to combine the study with professional activities and practices in companies.
Admission criteria
The recommended income profile corresponds to the Degree in ADE and the Degree in Tourism.
Apart from this recommended access profile, which is considered as preferred, the possibility of graduates from other degrees or degrees belonging to the branch of Social and Legal Sciences - especially Graduates / Graduates in Law and Graduates is also assessed. / Graduates in Economics - in the Arts and Humanities branch - especially the Graduates in Communication and Audiovisual Journalism - as well as the Engineering and Architecture branch - particularly the Graduates in Computer Engineering, may also take this Master. It is a multidisciplinary master, especially aimed at students and professionals in the field of Social and Legal Sciences, Engineering and Communication.
Likewise, the graduates of foreign education systems can access - with similar titles to those previously mentioned - without the need for prior homologation of their titles, after verifying that they accredit a level of training equivalent to the corresponding Spanish degrees of Degree and that they empower the country issuing the degree for access to postgraduate studies.
For those who accredit a degree different from those mentioned above, it will be up to the academic commission of the master to assess their acceptance based on the academic and / or professional profile of the candidate.
Since there is an important presence of English in the degree, a B2 level of English or equivalent will be required for admission. Students from the Degrees in ADE and Tourism of the UdL have already accredited level B2 to obtain the degree. In the case of those candidates who cannot accredit a B2 level of English or equivalent, the UdL Language Service will perform a specific English test.
Access requirements
Before starting the pre-registration, verify that you meet the requirements for admission to the master's program in which you are interested and consult the documents necessary for pre-registration.
To establish the conditions of access and criteria for admission to the master, the norm established in article 16 and 17 of Royal Decree 1393/2007, modified by Royal Decree 861/2010, has been taken into account:
Official Spanish university degree (bachelor's degrees, engineering, architectures, diplomas, technical engineering, technical architecture and degrees).
Certified foreign university degree.
Degree not approved but with a level of training equivalent to the Spanish degree degree and provided that in the country issuing the degree, it allows the access to postgraduate studies.
Last updated Dec 2019
About the School
The main aim of the University of Lleida is the education of its students. We provide high standards of teaching with quality services throughout the university community that reach society beyond the ... Read More
The main aim of the University of Lleida is the education of its students. We provide high standards of teaching with quality services throughout the university community that reach society beyond the campus gates. Students make up most of the UdL community, and our objective is to ensure that they enjoy the teaching and learning processes involved.
Read less