Advanced Master in Web Design and Development (Full Stack Development)
Home ›
Master ›
Advanced Master in Web Design and Development (Full Stack Development)
Read more about this program on the school's website
Program Description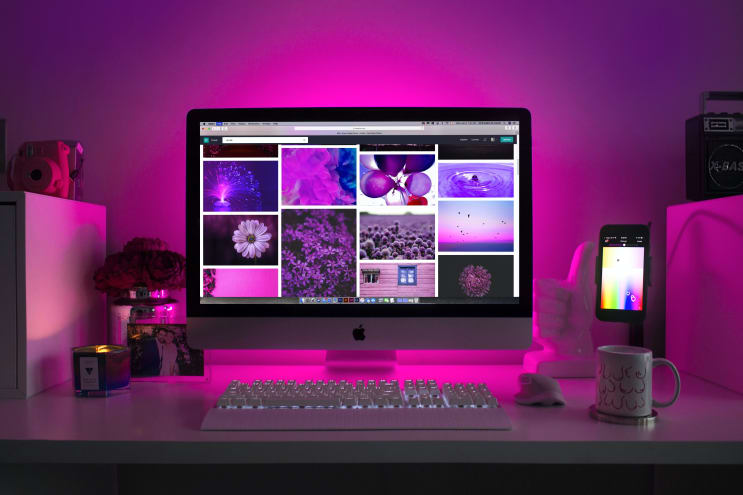 540 Hours
The content of this program is indicative, and it may vary for reasons of updating or modifying the contents.
goals
Do you think you can master graphic design tools (Adobe Tools) and, at the same time, turn your own designs into web pages? Fortunately or unfortunately, this profile is increasingly in demand in companies and agencies in the sector. Sometimes it is not only enough to be a good graphic designer or web developer, as many companies require a double or multipurpose profile. In this master's degree, we will learn to master the most important tools of graphic design (Adobe Illustrator, Photoshop and Indesign) and, in addition, the student will become a full stack web developer, a programmer with a very complete technical profile who knows well both what referring to back-end as referring to front-end, and increasingly in demand and better valued in companies.
For this, this Master is made up of three modules: Adobe Tools, Web Design with HTML5, CSS3, Javascript and jQuery and Full Stack Development with the previous tools plus PHP7 and SQL.
In the first module the student will learn to handle the most important tools of graphic design. We will start with vector design (Adobe Illustrator), to continue with digital image processing (Adobe Photoshop) and editorial design (Adobe Indesign). After completing this module, the student will be able to make any graphic interface design that they imagine.
In the second module the student learns everything related to web structure (HTML5), layout and visual web design (CSS3) and we will delve into web programming with Javascript and jQuery.
In the third module the student will become a complete web developer, or full stack developer. What does this mean? That the student will be able to program applications or web pages both on the client side (front-end development) and on the server side (back-end development). The full stack developer position is increasingly sought after by companies and, therefore, is one of the best valued economically in our labor sector.
information
Adobe illustrator
Adobe photoshop
Adobe InDesign
Plain text editor specialized in web: Dreamweaver / Sublime / Notepad ++ / Komodo Edit / Brackets
HTML5 / CSS3
Mobile-first Indexing. Bootstrap
SEO web positioning. Accessibility and usability
JavaScript
jQuery
Complex variable and flow control structures
Functions in JavaScript
The DOM
Advanced JavaScript
AJAX in JavaScript
advanced jQuery
First steps with PHP7
Data types in PHP7
Control structures in PHP7
Functions in PHP7
Manage sessions
Duration
540 Hours Total
In person or Online
420 Hours of Classes
Monday to Thursday (+ some Friday)
120 Hours Final Projects
Schedule
Mornings
09.00 - 12.00 hours
12.00 - 15.00 hours
Afternoons
16.00 - 19.00 hours
19.00 - 22.00 hours
Price
€ 4,450
Check current offers and promotions at www.cei.es
Official
Our school is one of the five Adobe Authorized Training Centers in Spain . This fact shows that CEI has fulfilled all the requirements that Adobe requests and, likewise, constitutes a guarantee of quality for all our students.
CEI is an Apple Authorized Training Center . Therefore, our students will be able to obtain the Apple Professional Certification and advance their careers in design and information technologies, business environments and B2B markets.
IBM trusts us and for this reason they have awarded us the IBM Education Partner badge. This seal rewards schools that maintain and promote quality training.
Our school is consolidated as the Maxon Training Center of reference in Spain and we became the 1st school in Europe to be Maxon Training Provider for R18 .
Graphic Design Module (Adobe Tools)
01- Adobe Illustrator
Color profiles and modes
Work space
Basic shapes
Selection Tools
Swatches / Color / Gradient
Strokes / Fills
Appearance panel
Work tables
Layers
Transformations
To line up
Pathfinder
The pen
The pencil
Brushes
Text
Eraser / Scissors / Blade
Expand
Interactive painting
Motifs, patterns
Symbols
Insert images
Interactive Tracing
Perspective grids
Transparency
Clipping mask
Gradient meshes
Effects edit
3D effect
Text
Print and output
02- Adobe Photoshop
Color modes
Work spaces
The pixel
Layers
Basic forms
Selection tools
Paint pot
Degraded
Transformations
Inteligent object
Mergers
Brushes
Dropper
The pencil
Clone plug
Patches
Photo retouching tools
The pen
Clipping masks
Layer masks
Effects
Channels
Picture settings
Adjustment layers
Filters
Print and output
03- Adobe Indesign
Document / Book / Library
Pages and spreads
Work space
Margins and columns
Rules
Guides and grids (graticule)
The samples
Creation tools
Objects (containers)
Layers
Transformation
Lineups
Effects
Links panel
Lace
Master page
Typography
Character options
Paragraph options
Work with styles
Composition
Automatic paging
Interactive elements
Print and output
Web Design module with HTML5, CSS3 and Javascript
01- Web Design, HTML5 AND CSS3
Introduction to the use of computer equipment
Operating systems:
Software installation and management:
File system and folders
Create files and folders
Organization of web projects
Absolute, relative, and URL paths
Web browsing
Principles in Network Administration
Client-server architecture
Servers and protocols
SSL certificates
HTTP / HTTPS
FTP / SFTP / FTPS
Client team
Introduction to routers and switches
DNS (domains and IPs)
Public IP
Local IP
Domain names
Hosting, housing & CPD
Basic principles for creating static websites
Languages used (HTML5 and CSS3)
Code execution flow
Visual structure of a website
Principles of usability and accessibility
Prototyping of a website (UX / UI)
User Interface (Marvel)
User Experience (InVision)
HTML5
Tags and attributes
Semantics and usage
HTML5 document standard and structure
Comments
Paragraphs, headlines and text formats
Multimedia (Images, Audio and Video)
Links and buttons
Lists
Boards
Forms
iFrames
Meta tags
Favicom
CSS3
Link CSS
Selectors and pseudo-selectors
Attributes
Colors
Money
Format and transformation of texts
Height, wide
Edges
Margins
Fillings
Positions
Alignment
Shaded and gradients
Opacity
Transformations
Filters
Pseudoclasses (active, hover, checked, first-child, last-child, nth-child)
Pseudoelements (after, before)
Font import and implementation (media and font-face)
Icon import and implementation (fonts and SVG)
CSS variables
CSS animations (keyframes)
Mobile-first Indexing
General structures (Floats)
Simple Structures (Flexbox)
Complex Structures (CSS Grid)
Frameworks and APIs
Bootstrap 4
Materialize
Material Design
Internet
Create a domain
Creating a web hosting
Connection and upload of a website to the server
SEO
Link web with Google Search Console
Canonical link implementation
02- Web Development (Front-End)
JavaScript
Introduction to front-end programming
JavaScript. General syntax
Include JavaScript in HTML documents
JavaScript in attachments
JavaScript inside HTML code
JavaScript. Variables and operators
Local variables and global variables
Numerical variables
Methods for numeric variables
Assignment operators
Increment and decrement operators
Mathematical operators
Text strings (strings)
Methods for text strings
Undefined variables
NULL variables
NaN variables
Logical operators in JavaScript
Relational operators
jQuery
Introduction to Jquery
Steps to use jQuery
First script with jQuery
JQuery Basics: Adding and Removing CSS Classes
JQuery basics: show and hide page elements
JQuery Basics: Quick Effects with jQuery
JQuery Basics: jQuery function callback
JQuery Basics: Using Basic Ajax with jQuery
JQuery Basics: Ajax jQuery with load message
Web Development Module Full Stack Development
01- Front-End Development with JavaScript and jQuery
Complex variable and flow control structures
JavaScript. Complex variable types
Arrays in JavaScript
Methods for Arrays
Conditionals in JavaScript
If / else
Switch
Loops in JavaScript
For cycle
While loop
Functions in JavaScript
Functions in JavaScript
Syntax and usage
JavaScript scope
Work with functions
The DOM
JavaScript. The DOM
Introduction to the DOM
Notation object
Create nodes
Add nodes
Modify, replace, and delete nodes
Access to DOM attributes
Modify Element Styles
DOM events
Advanced JavaScript. Objects
Object definition
Associative arrays
Properties
Methods
Apply () and call () methods
Introduction to JSON notation
Working with JSON in JavaScript (I)
Working with JSON in JavaScript (II)
AJAX in JavaScript
AJAX in JavaScript
First steps
First application
How an AJAX application works
Methods and properties of the XMLHttpRequest object
Objects for AJAX
I work with AJAX. Drop down lists
I work with AJAX. Autocomplete form
I work with AJAX. RSS reader
I work with AJAX. Google maps
jQuery Advanced
JQuery 3. Essential methods
JQuery function or $ () function
Core / each: each of the jQuery core
Size () method and length property of the jQuery core
Data () core jQuery method
JQuery selectors
Hierarchy selectors in jQuery
Attribute methods in jQuery
Access and modify HTML attributes from jQuery
JQuery's attr () method, other uses, and removeAttr ()
JQuery prop () method and differences with attr ()
JQuery CSS methods
JQuery css () method
JQuery CSS functions to know the size and position of elements
Events in jQuery
Event handlers in jQuery
Introduction of Event Object in jQuery
Mouse events in jQuery mouseenter and mouseleave
Keyboard events in jQuery
Define events with bind () and remove them
Events defined with live () in jQuery
Delegated events in jQuery
Effects in jQuery
jQuery animate (): animation of CSS properties
Color animations with jQuery
Fading in jQuery
Effect queues in jQuery
Queue () method to access a queue of effects
Put functions in a jQuery effect queue
Stop the execution of a jQuery effect queue
Delay () method to delay the execution of queue effects
Personal effects queue (not default) in jQuery
Plugin development in jQuery
Introduction to plugin development in jQuery
02- Back-End Development with PHP7
First steps with PHP7
Introduction to back-end programming
Basic structure of a PHP page
PHP tags
The echo function
Instruction separator
Comments
Mix PHP and HTML
Naming rules
PHP configuration
The php.ini configuration file
Configuration information
Set of characters
Use PHP from the command line
The basics of the PHP language
Constants Definition and scope
Variables Initialization and assignment
Variables Scope and duration
Dynamic variables (or variable variables)
Data types in PHP7
Type of data
Available types
Scalar and special data types
Arrays
Arrays. Creation, manipulation and scope
Operators
The assignment operator by value
The assignment operator by reference
The arithmetic operators
The string operator
The combined operators
The logical and comparison operators
The ternary operator
The NULL union operator
The combined comparison operator
Operator precedence
Control structures in PHP7
Control structures in PHP 7. Conditionals
The if structure
The switch structure
Control structures in PHP 7. Loops
The if structure
The while structure
The do ... while structure
The for structure
The foreach structure
The continue and break statements
Include a file
Operation and use
Interrupt the script
Interfaces
Class constants
Traits
Anonymous classes
Exceptions
Manage errors in a PHP script
General information
PHP error messages
Error handling functions
Functions in PHP7
Use PHP functions
Preamble
Manipulate constants, variables, and data types
Constants
Variables
Type of data
Conversions
Manipulate numeric variables
Manipulate variable strings
Manipulate arrays
Use regular expressions
Structure of a regular expression
MySQL databases
Managing forms and links
Data recovery
Character encoding
Required data
Send and download files
Access a database
Connection and disconnection
Basic SQL queries (view, edit, delete and insert)
Table creation
Store records from PHP
Results integration
Data encoding
Field validation
Manage sessions
Manage sessions
General information
Identification by form
Identification via HTTP authentication
Verify the ID credentials entered
Use cookies
Use PHP session management
Implementation
Self-management of session identifier transmission
Keep information from visit to visit
Brief summary of Get / Post / Cookie / Session variables
Last updated Aug 2020
About the School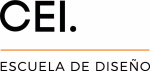 CEI - Centro de Estudios de Innovación - es una Escuela de Diseño Digital del siglo XXI, fundada en el siglo XX (año 1991). Somos un centro de formación oficial de Adobe, Apple, IBM, Maxon y Google Pa ... Read More
CEI - Centro de Estudios de Innovación - es una Escuela de Diseño Digital del siglo XXI, fundada en el siglo XX (año 1991). Somos un centro de formación oficial de Adobe, Apple, IBM, Maxon y Google Partner, especializado en el sector del diseño y marketing digital, con sedes en Madrid, Sevilla y próximamente también en Lisboa. Nuestros cursos, masters y títulos superiores se desarrollan en cuatro áreas: Diseño gráfico, Desarrollo web, Marketing Digital y Edición y Postproducción de Vídeo Digital (VFX) y Motion Graphics.
Read less