Read more about this program on the school's website
Program Description
Please note: this program is partially taught in ITALIAN
This Languages, Economics and Institutions of Asia and North Africa program allows you to achieve proficiency in an Asian or North African language and helps you acquire an in-depth knowledge of the economic, legal, historical and political aspects of the relevant geographical area.
You will also acquire:
a knowledge of sociolinguistic and communication processes
a familiarity with IT and electronic means of communication
solid knowledge of the economic-business, legal, historical-political and social-political reality, with a special focus on "Belt and Road Initiative" with the curriculum Language and Management to China
CURRICULA
The program offers three different curricula:
Language, Politics and Economics in Arabic countries (language studied is Arabic)
Language, Societies and Institutions of Contemporary China (language studied is Chinese)
Language, Economics and Institutions of Japan (language studied is Japanese)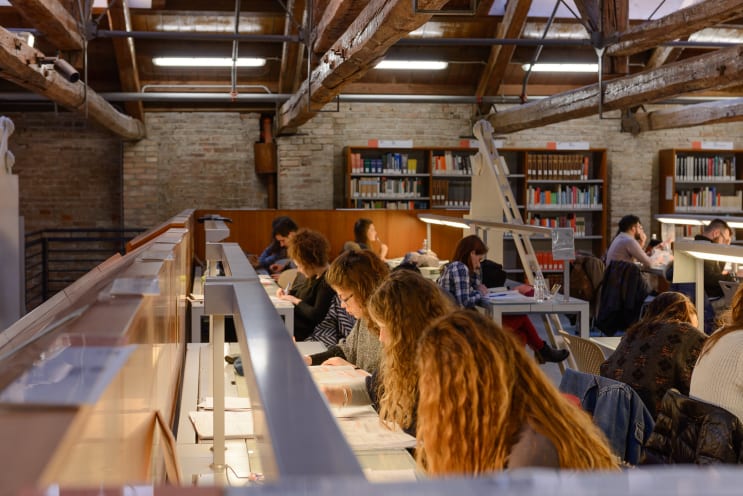 LAUNCHING YOUR CAREER
Graduates can have a career in the field of specialist relationships and consultancy with companies and financial institutions active on the Asian and Mediterranean African markets; can have high-level assignments in local, national and international public bodies, in voluntary organizations and in international institutions and bodies operating in the fields of cooperation and development aid; can be specialists in the field of economic, social and cultural integration, in the sector of specialist journalism and technical-scientific publishing.
Possible career opportunities include:
Interpreter
Translator
Technical editor
Linguist or philologist
Researcher and educator
Journalist
Economic systems specialist
Market regulation specialist
Economic planning specialist
Economic and financial consultant
Come graduate in Piazza San Marco with us!
ENTRY REQUIREMENTS AND ADMISSION
To be admitted to this Master's Degree Programme students must possess a proper individual educational background and the minimum curricular requirements. A certified knowledge of English at minimum level B2 is also required.
Details about the assessment procedures are available in the webpage dedicated to admission requirements.
TO APPLY, VISIT OUR ONLINE APPLICATION FORM APPLY.UNIVE.IT!
One of our students' libraries
FEES AND FUNDING
Depending on the nationality, the fees range from 700 to 2100 Euros. To know how much your fee is, contact us!
For high-achieving international students, Ca' Foscari offers:
renewable tuition fee waivers
one-time scholarships of €5,000
The regional government also offers financial aid for international students from low-income families for which you can apply after enrolment.
STUDENT EXPERIENCE
Life at Ca' Foscari is both rewarding and stimulating thanks to a wide range of activities and events organised by the university as well as the students themselves. You can get involved in student clubs and sports, as well as take advantage of everything the city itself has to offer, from international cultural events to some of the world's most beautiful art and architecture. Plus, if you choose to live in Venice's historic centre, you'll surely enjoy living locally and sustainably thanks to the fact that distances are manageable and there are no cars or traffic to compete with.
To get an insider's perspective, why not book an online chat with a current international student?
Also be sure to check out our international student Instagram account, @studentlifeinvenice for a window onto life at Ca' Foscari!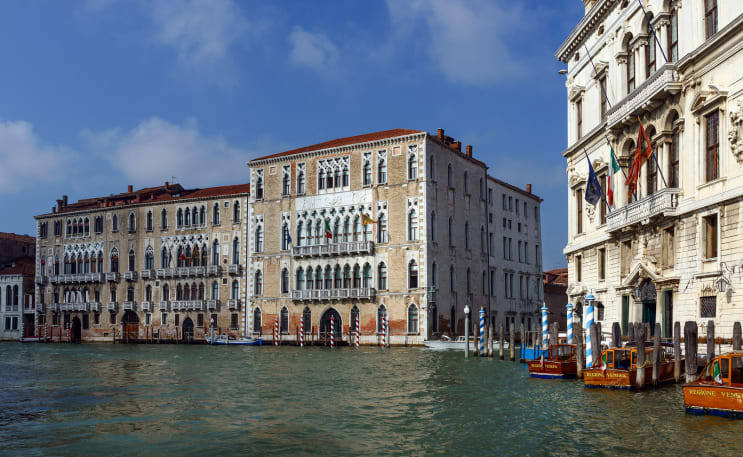 Last updated Oct 2020
About the School

Originally established as Italy's first business school in 1868, Ca' Foscari University of Venice is now a multidisciplinary institution offering a wide range of study programs in economics and manage ... Read More
Originally established as Italy's first business school in 1868, Ca' Foscari University of Venice is now a multidisciplinary institution offering a wide range of study programs in economics and management, modern languages, the humanities and the sciences. Globally, the QS World University Rankings place Ca' Foscari among the top 100 universities for Modern Languages, the top 150 for History, the best 200 for Linguistics and Geography, and the top 250 for Economics and Econometrics as well as Accounting and Finance.
Read less