International Masters Program for Managers (IMPM)
Home ›
Master ›
International Masters Program for Managers (IMPM)
Program Description
In a global economy, understanding and learning from different ways of seeing and different ways of being are the hallmarks of an outstanding manager.
Diversity is the bedrock of the IMPM. As an authentically international program, it offers experienced managers and entrepreneurs from around the world a unique opportunity to reflect on and learn from each other's perspectives and experiences. Learning and exchanging unfold at five leading business schools in five countries. Program participants hail from diverse organizations and locations.
The IMPM family includes entrepreneurs, family-business managers, professionals, and senior managers from companies of all sizes. Over the past two decades, participants have come from leading global corporations and public sector institutions based on five continents—from Lufthansa and LG to Fujitsu and the Brazilian Development Bank, as well as from not-for-profit organizations such as the Red Cross and the Anglican Church.
Program Structure
Over the past two decades, we have developed a range of pedagogical innovations that will help you achieve your full potential. The innovations are simple, yet have a profound impact. They include structuring the program around five managerial mindsets:
The Reflective Mindset: managing self;
The Analytic Mindset: managing organizations;
The Collaborative Mindset: managing relationships;
The Action Mindset: managing change;
The Worldly Mindset: managing context.
The program consists of five sequential 10-day sessions conducted over an 18-month period in five locations.
Over 18 months, they complete five modules of 10 days each at leading business schools:
FGV EBAPE | Brazil
Lancaster University | England
McGill University | Canada
Yokohama National University | Japan
Indian Institute of Management Bangalore | India
On this voyage of discovery, participants explore and develop the mindsets necessary to lead global organizations, deliver immediate impact and, ultimately, grow their careers.
Double Degree Opportunity
Candidates for the Master's Degree must first complete the attendance requirements of the program (five modules), the Managerial Exchange, and all required written work. The application process for the Master's Degree is a separate process usually begun just prior to the final program module.
Masters Degrees are offered by FGV EBAPE ( Master in Administration) and Lancaster University in the U.K. (MSc in International Executive Management).
Student Profile
Participants in the IMPM typically have more than 10 years of work experience, substantially in management.
They are generally between 35 and 55 years old and have a wide variety of academic backgrounds, from business administration to medicine and IT to engineering.
Participants typically enroll in the master's program but the program can be taken as a stand-alone executive program leading to the International Management Program certificate.
Applications
Submit your current CV to admissions_ebape@fgv.br;
When we receive your CV, we will set up a call to discuss questions you may have, followed by an interview;
We need the following information to complete the application process:
Current CV;
Passport-sized photo;
Copy of your business card or other document indicating the full job title and contact details;
Scan of passport page with photo;
A completed copy of the application form;
Once accepted to the program, we'll send an acceptance letter with information for the next steps and invoicing.
Tuition Fee
IMPM Executive:
USD 45,000
The tuition covers all instruction during the five modules; required books and other pedagogical materials including self-learning materials; and tutoring and other intermodular support. Tuition is exclusive of travel and living expenses (see below) except for some lunches and dinners.
IMPM Masters:
IMPM participants have the opportunity to choose to pursue a Masters Degree from FGV EBAPE. There will be a fee to cover the cost of registrations, on-going assessment, and supervision of the final paper:
USD 45,000 + USD 5,000 (Master Degree from FGV EBAPE)
Last updated Oct 2019
About the School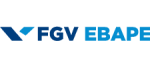 The first public administration school in Latin America, the Brazilian School of Public Administration at the Getulio Vargas Foundation (FGV/EBAP) was established in Rio de Janeiro on April 15, 1952 t ... Read More
The first public administration school in Latin America, the Brazilian School of Public Administration at the Getulio Vargas Foundation (FGV/EBAP) was established in Rio de Janeiro on April 15, 1952 through a partnership between the United Nations (UN) and the FGV, in order to respond to demands for qualified professionals in this field.
Read less
Accreditations