International Master of Science in Sustainable and Innovative Natural Resource Management
Home ›
MSc ›
International Master of Science in Sustainable and Innovative Natural Resource Management
Program Description
The increasing demand for raw materials, their price volatility, the production concentration and the market distortions imposed by some countries, confront Europe and other world regions with a number of challenges along the entire value chain. To tackle this supply risk challenge and to deal with environmental problems arising from too large emissions of waste (such as CO2), technological innovation is required with respect to exploration of new resources and sustainable primary mining, sustainable use of resources in specific products and production processes (e.g. substitution of critical metals in materials), prevention of waste generation, valorisation of secondary (alternative) resources and recovery/recycling of resources from end-of-life products.
The International Master of Science in Sustainable and Innovative Natural Resource Management (SINReM) aims at educating a new range of professionals with a holistic overview on resource management and up-to-date processing technologies, who are familiar with sustainability concepts and possess an innovative mindset to boost the economic importance of this sector.
Students will be acquainted with the different (technological) options for optimizing flows of natural resources in the different parts of the chain, ranging from resource exploration over sustainable materials use and use of resources in production processes to recovery/recycling of resources from end-of-life products. The focus is on developing ground-breaking technologies, engineering and re-inventing the value chain to make it more sustainable. Students will get a broad view of the entire value chain in its different aspects.
Networking and exchange of knowledge and experience between different nationalities, between academic and non-academic partners and between scholars and students will be promoted.
SINReM is offered by a consortium consisting of 3 Institutes of Higher Education:
Universiteit Gent / Ghent University (UGent, Ghent, Belgium);
Uppsala University (UU, Uppsala, Sweden);
TU Bergakademie Freiberg (TUFreiberg, Freiberg, Germany).
The SINReM programme is (co)financed by the European Institute of Innovation and Technology within the EIT Raw Materials programme. EIT forms unique partnerships, called Knowledge and Innovation Communities (Innovation Communities) that develop innovative products and services, start new companies, and train a new generation of entrepreneurs.
SINREM obtained an EIT label. EIT-labelled educational programmes foster students to become more creative and innovative entrepreneurs.
Scholarship opportunity: Erasmus Mundus scholarships are available.
Learning Outcomes
The International Master of Science in Sustainable and Innovative Natural Resource Management (SINReM) educates a new range of resource engineer professionals by focusing on developing concepts and technology along the value chain of raw materials to make it more sustainable. The graduates will be T-shaped professionals with a holistic view of the entire value chain with deep knowledge of one particular aspect and a highly entrepreneurial mindset with a strong focus on innovation.
Structure
This 2-year programme contains 120 ECTS credit units and leads to the joint diploma of International Master of Science in Sustainable and Innovative Natural Resource Management.
In order to expose all students to different institutional settings, student mobility within Europe is an integral part of the programme.
General Entrance Module - Semester I 30 ECTS - Ghent University
Advanced Module - Semester II 30 ECTS - Uppsala University
Field trip - Summer School - University of Freiburg
Advanced Module II - Semester III 60 ECTS - choose one of the following majors containing (elective) courses in combination with master dissertation research:

geo-resource exploration (Uppsala)

sustainable processes (Freiberg)

sustainable materials and resource recovery (Ghent)
All students will be moving as a cohort to Gent, Freiberg and Uppsala in the first year, which approach has significant networking and social cohesion advantages.
During this first year, students are introduced to the value chain, management of natural resources, the circular economy, its economic, policy and legal aspects, inventory techniques, the clean technology concept and life cycle assessment tools to assess the sustainability of products, services and processes. Moreover, students are exposed to basic training in the different technological tools that can be used to intervene in different parts of the value chain (geo-resource exploration, sustainable (chemical) extraction processes, sustainable materials and resource recovery technology).
In the second year, students have the option to further specialize by selecting a major and conducting thesis research. They interact with the professional sector through cooperation in thesis research, internships, lectures and seminars.
Several integrated and integrating courses throughout the programme stimulate the exchange of knowledge and experience between the students, lecturers and non-academic stakeholders who are active in the value chain, and challenge students to develop and apply multidisciplinary and creative problem-solving techniques. Each of these courses is coordinated by one academic partner, but involves active contribution of the other educational and non-academic Associated and Supporting Partners,
e.g. Introduction to the circular economy, economics and management of natural resources; Problems and innovations in the process chain of rare resources; Raw Materials Network Seminar; Innovation management, entrepreneurship and IPR; Project Management and Business Plan Development; Resources Chemistry I and II (Summer school); Master Dissertation
and the Joint Master Dissertation Event at the end of the two-year programme.
The SINReM programme also provides complementary skills training to teach students to assess the environmental and societal impact of interventions in the value chain (e.g. resource assessment) and to be creative and innovative not only in an academic research environment but also in business environments.
These courses include language courses, a course on innovation management, IPR and entrepreneurship and a course Project Management and Business Plan Development that prepares the students for their Dissertation research. The latter two courses include contributions from Associated and Supporting Partners.
Elective specialisation courses, an elective Internship and the Master Dissertation allow the students to deepen their knowledge and choose a Major in the second year, thus specialising in the field of their choice. According to the expertise and specialisation of the institutes and lecturers involved, students can choose between Geo-resource Exploration in Uppsala, Sustainable Processes in Freiberg and Resource Recovery and Sustainable Materials in Ghent. The selection of elective courses, by each individual student, enables the build-up of a strong competence profile and needs to be approved by the SINReM Management Board (MB) to avoid any repetition or overlap of courses within each individual curriculum. Students will also be guided by the SINReM local and coordination secretariat and the lecturers during a selection of elective courses.
The master dissertation is an original piece of research work and a requirement for every candidate to obtain a master degree. It aims to develop and strengthen the research capacity skills of the students. The student selects a topic and is given guidance by a promoter or supervisor. The dissertation consists of a literature review part, a theoretical reflection and an original analysis of the topic. The involved research is conducted at one of the partner institutes or with one of the associate (industrial) partners.
Admission Requirements
To be admitted, candidates must have at least a bachelor degree (minimum 180 ECTS credits) in engineering or science (physics, chemistry, biology, mathematics, earth science, materials science) including 15 ECTS in mathematics and/or physics and 10 ECTS pure or applied chemistry or an equivalent level from a recognised university or Engineering College.
In terms of language requirements, the following is currently applied in or acceptable by the partner institutes. Changes to these requirements are however admissible (upon approval by the MB).
Nationals of Australia, Botswana, Canada, Eritrea, Gambia, Ghana, Guyana, India, Ireland, Kenya, Liberia, Malawi, Namibia, New Zealand, Nigeria, Philippines, Sierra Leone, South Africa, Sri Lanka, Trinidad and Tobago, Uganda, UK, USA, Zambia, and Zimbabwe, need to send proof of at least one year - 60 ECTS (finished successfully) - of comprehensive English-based instruction at an HEI do not need to present a language certificate but a mode of instruction.
Candidates from any other nationality need to present test results of one of the following tests (validity of 5 years; TOEFL/IELTS predictive tests and TOEIC will not be accepted):
TOEFL IBT 86
TOEFL PBT 570
ACADEMIC IELTS 6,5 overall score with a min. of 6 for writing
Candidates apply online through a standard online application form. All candidates fulfilling the above-mentioned minimum admission requirements receive and an official letter of admission signed by the legal representative of Ghent University (the Rector), in name of the consortium. Any applicant will need to be granted academic admission by Ghent University, advised by the SINReM Management Board, before starting the program. To this aim, candidates have to prove through their application file that they meet the admission requirements.
Practical Information
The three academic partners of the SINReM Consortium were specifically selected because of their expertise and ability to deliver this specific didactical sequence. The courses have been carefully reviewed and selected to minimise repetition and overlap and to build upon the previously acquired knowledge in a logical sequence. The teaching requirements and engagement of all three educational partners are balanced and on the same level.
All partners are complementary and each has specific expertise in particular aspects of the material cycle and can thus provide the necessary multidisciplinary approach to cover the complete value chain. Uppsala University brings to the table its expertise in the exploration of novel (geo-)resources, innovation management and entrepreneurship training and TU Bergakademie Freiberg its expertise in chemical raw material recovery processes and sustainable and environment-friendly extraction technologies (such as bio-hydro-metallurgical processes). Ghent University is a leading centre of knowledge in environmental technologies, biotechnology, the design and use of sustainable, environment-friendly materials and recovery of resources from waste.
The academic partners collaborate closely with non-educational partners from both the public and private sectors. Associated Partners have a structural regular commitment towards the programme, whereas the Supporting Partners are involved on an irregular basis, through ad hoc opportunities, offers or requests (e.g. providing Master Dissertation subjects, positions for Internships and guest lectures etc.).
Consortium website: https://sinrem.eu/
More info: https://www.ugent.be/bw/en/education/master-programmes/sinrem
Last updated Dec 2020
About the School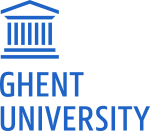 The Faculty of Bioscience Engineering within Ghent University is a European research leader in the field of applied biological and life sciences or bioengineering. We educate generations of scientists ... Read More
The Faculty of Bioscience Engineering within Ghent University is a European research leader in the field of applied biological and life sciences or bioengineering. We educate generations of scientists in leading-edge research and high impact work with governments and communities, industry and NGOs, to support innovation and sustainability in life sciences while managing and protecting natural and man-made ecosystems.
Read less