International Master of Science in Soils and Global Change
Home ›
MSc ›
International Master of Science in Soils and Global Change
Program Description
Increased population pressure, industrialisation and intensive land use are causing depletion of natural resources and are limiting the performance of land with respect to its functions such as biomass production, carbon sequestration, water purification, etcetera. The additive effects of climate change and the above-mentioned aspects of global change influence the capacity of soils to regenerate and may even cause soil degradation.

The future capacity of soils to support (human) life is at stake. Programmes have been developed to protect the environment and to increase ecosystem resilience. Numerous directives on soil response to external pressures have been developed and implemented. A wealth of scientific knowledge is available but dispersed due to the specialisation of research groups, which makes it difficult for students to follow a focused curriculum on soils and global change at any individual university.
The International Master of Science in Soils and Global Change (IMSOGLO) programme aims at teaching the knowledge, tools, technologies and applications in the context of soils and global change by bringing together the expertise of research groups at 4 renown EU universities:
Ghent University;
University of Natural Resources and Life Sciences (Vienna);
University of Göttingen;
Aarhus University.
Learning Outcomes
Graduates will be able to:
perform at an advanced level in soil physics, soil biogeochemistry, land information systems, meteorology and climatology;
understand the evolution of soil (agro-/forest/natural) ecosystems under natural conditions and human-impact, in relation to global change;
characterise soil, and can translate this to soil quality and assess the relations to natural and anthropogenic factors;
conduct field work (soil survey, soil profile description, soil sampling), interpret analytical data, classify the soil, and manage and interpret existing geospatial (soil) data;
plan and execute target orientated experiments or simulations independently and critically evaluate the collected data;
possess a holistic understanding of interactions and processes in the agro-ecosystem and natural ecosystems, using statistical tools and advanced (geospatial) information- and modelling techniques;
act from a researchers' perspective: creativity, accuracy, critical reflection, curiosity, justification of choices based on scientific criteria;
integrate and extend acquired knowledge towards innovative solutions, knowing the limits of own competences;
participate in and lead interdisciplinary groups for development of sustainable environmental solutions at a local, regional and global scale;
possess qualifications for employment in private and public-sector companies and organisations where high-level expertise in soil management is required;
communicate, orally and written, in words and in graphs, on the own discipline to experts and the general public.
Structure
This 2-year programme contains 120 ECTS credit units and has two specialization options of 90 ECTS:
Specialization "Soil biogeochemistry and global change" is organized by Ghent University, the University of Natural Resources and Life Sciences Vienna and the University of Göttingen and leads to a joint MSc-diploma issued by these 3 universities.
Specialization "Physical land resources and global change" is organized by Ghent University and Aarhus University and leads to a joint MSc-diploma issued by these 2 universities.
Both specializations share the introductory module of Soil Fundamentals at Ghent University (first semester, 30 ECTS, which includes a joint primer event) and a joint summer activity at the end of the second semester.
The courses and locations during the second and third semester depend on the chosen specialization. Students follow mandatory courses and choose a number of eligible courses up to a total of 30 ECTS per semester.
The MSc-thesis is done at one of the universities organizing the specialization, with co-supervision from the other university. It is also possible to do the thesis in conjunction with one of the associated partners: Joint Research Centre of the European Community, or the Chinese Academy of Sciences (Nanjing).
Admission Requirements
Academic requirements
Holder of an academic Bachelor degree (minimum 180 ECTS credits) in pure or applied sciences (e.g., Chemistry, Biology, Geology, Physical Geography, Geo-ecology, Civil or Agricultural Engineering, Environmental or Agricultural Sciences, etc.) or an equivalent level from a recognised university or Engineering College.
Sufficient academic knowledge (at least 40 ECTS) in Natural Sciences is required, where Natural Sciences are specified as physics, chemistry, maths, ecology, biology, geography, environmental sciences and agricultural sciences.
Language requirements
The applicant must be proficient in English. The English language proficiency can be met by providing a certificate (not older than 5 years) of one of the following tests (TOEFL/IELTS predictive tests and TOEIC will not be accepted):
TOEFL IBT 90 or TOEFL PBT 577
ACADEMIC IELTS 6,5 overall score with a min. of 6 for writing
ESOL CAMBRIDGE English CAE (Advanced)
'Language of instruction' is not accepted as proof of language proficiency, except for:

applicants who have a diploma (Secondary Education, Academic Bachelor Degree, Master Degree) awarded by a (recognised) institution from an EU-country
applicants who have obtained a Bachelor and/or Master degree in a higher education institute with English as the only mode of instruction.
Practical Information
The four academic and two associated partners of the IMSOGLO Consortium were specifically selected because of their expertise and ability to deliver the courses required to reach the learning outcomes. The courses have been carefully reviewed and selected to minimise repetition and overlap and to build upon the previously acquired knowledge in a logical sequence. The teaching requirements and engagement of all four educational partners are balanced and on the same level.
The academic partners are complementary, and each has specific expertise in biogeochemical and physical aspects of soils under global change and can thus provide the necessary multidisciplinary approach to cover the complete chain:
All partner Universities work on soils worldwide, which is useful to provide a variety in classroom examples to the students and allows a rich choice in study areas for thesis research.
Aarhus University has a strong profile in soil physics and global change issues in arctic and temperate regions;
The University of Natural Resources and Life Sciences (Vienna) has a strong profile in soil microbiology and greenhouse gas fluxes in temperate and tropical soils;
The University of Göttingen has a strong profile in the biogeochemistry of agricultural and natural soils of temperate and tropical soils;
Ghent University has a strong profile in physical and chemical soil degradation research and optimal soil water management worldwide.
The academic partners collaborate closely with non-educational partners from both the public and private sectors. Associated Partners have a structural regular commitment towards the programme, and the large networks at all partner institutes allow options for theses and internships through ad hoc opportunities, offers or requests.
Scholarship opportunity: Erasmus Mundus Scholarships are available
Consortium website: https://imsoglo.eu
More info: https://www.ugent.be/bw/en/education/master-programmes/imsoglo
Last updated Nov 2019
About the School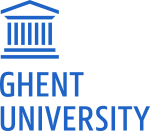 The Faculty of Bioscience Engineering within Ghent University is a European research leader in the field of applied biological and life sciences or bioengineering. We educate generations of scientists ... Read More
The Faculty of Bioscience Engineering within Ghent University is a European research leader in the field of applied biological and life sciences or bioengineering. We educate generations of scientists in leading-edge research and high impact work with governments and communities, industry and NGOs, to support innovation and sustainability in life sciences while managing and protecting natural and man-made ecosystems.
Read less